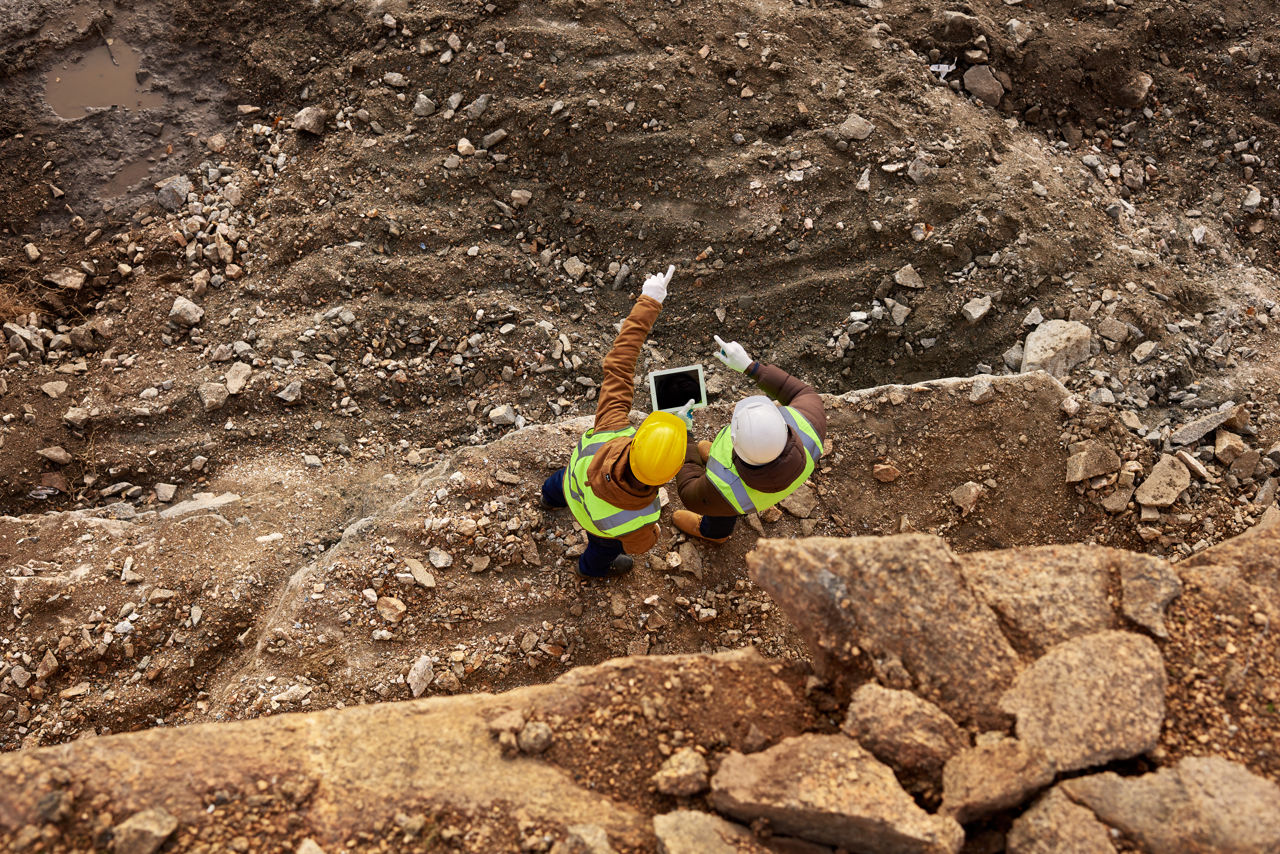 Insights
Mining in
a low emissions
economy
The compelling case for decarbonisation 
Much of our low emissions economy of the future will rely on what our mining sector produces – not least because of an abundance of critical minerals. In turn, mining businesses can benefit from the operational efficiencies and low-cost energy solutions underpinning the transition to net zero emissions.
The CEFC and the Minerals Research Institute of Western Australia are pleased to provide new insights into the opportunities ahead in producing:
The compelling case for decarbonisation – Mining in a low-emissions economy.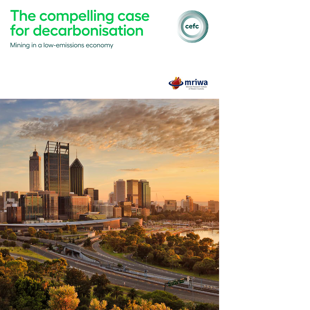 The compelling case for decarbonisation
The next frontier of sector growth, for industry leaders and executives. 
Read our Report
Technology solutions for decarbonisation
Comparative analysis of proven and emerging technology options. 
Read our Report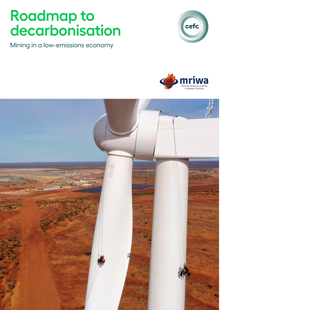 Roadmap to decarbonisation
Understanding what to prioritise, drawing on a simulated mining operation. 
Read our Report
Australia has a comparatively large share of the critical minerals needed to power the low emissions economies of the future. By helping meet surging demand for these resources, the mining sector can help Australia and the world achieve net zero emissions by 2050, while continuing to create jobs and opportunities around the country.

Rob Wilson

Resources Executive Director, CEFC
about the industry
The mining sector is an enduring cornerstone of the Australian economy. Today, there are about 350 operating mines, and mining contributes more than 10 per cent to national gross domestic product, with resource and energy export earnings forecast to reach a record $425 billion in 2021-22.  
The energy transition is driving new demand in a range of sectors and minerals, with Australia among the top producers of the world's key mineral commodities, many of which are crucial to the clean energy transition: 
The demand upside
Commodities such as lithium, graphite, cobalt and nickel are expected to benefit from significant tailwinds driven by increasing battery demand, more than offsetting the headwinds posed by declining demand for high emitting fossil fuels

 

Iron ore, bauxite, lead, chromium and manganese demand will grow, with increased recycling rates moderating demand for raw materials

 

Nickel, cobalt, lithium and rare earths will experience a surge in demand as the electrification of transport and battery storage accelerates

 

Copper growth will reflect demand for wind turbines, solar panels, transport and battery storage, with increased recycling rates again moderating demand for raw materials. 
The emissions opportunity
The mining industry will have a significant role to play for Australia to achieve its stated goal of net zero emissions by 2050: 
In 2019, mining represented 6.2 per cent of Australia's energy demand and 9.5 per cent of greenhouse gas emissions 
Mining is considered a hard-to-abate sector, reflecting the high energy intensity of mining activities, the heavy reliance on emissions intensive fuels and the requirement for thermal energy in processing activities not easily provided by renewable energy generation.  
The geographic location of mines, in edge-of-grid or off-grid areas, also shapes operating emissions profiles.  
The demand for low emissions energy minerals and the decarbonisation of mining presents the greatest opportunity in a generation to diversify and grow the Australian resources sector.  
Report findings 
A decarbonised future presents a significant transition from business-as-usual for Australian mining. De-risking key technologies, understanding the required development pathways, and demonstrating their applications in mining operations are crucial factors in the sector's transition to net zero emissions.
The task is large but not impossible. By sharing information on what is already being achieved and examining the current and emerging technologies required from mining to mineral processing, we can build a common understanding of the outstanding issues and start working together to create a momentum to find the necessary solutions.

Nicole Roocke

CEO, MRIWA
About this report 
Australia's mining and resources sector has a critical role to play in the transition to net zero emissions by 2050. The potential is enormous, as are the benefits. But where are the opportunities? What should be prioritised? And how do we turn ambition into action? These questions are addressed in Mining in a low-emissions economy – providing practical information for mining executives, operational leads and sustainability teams.