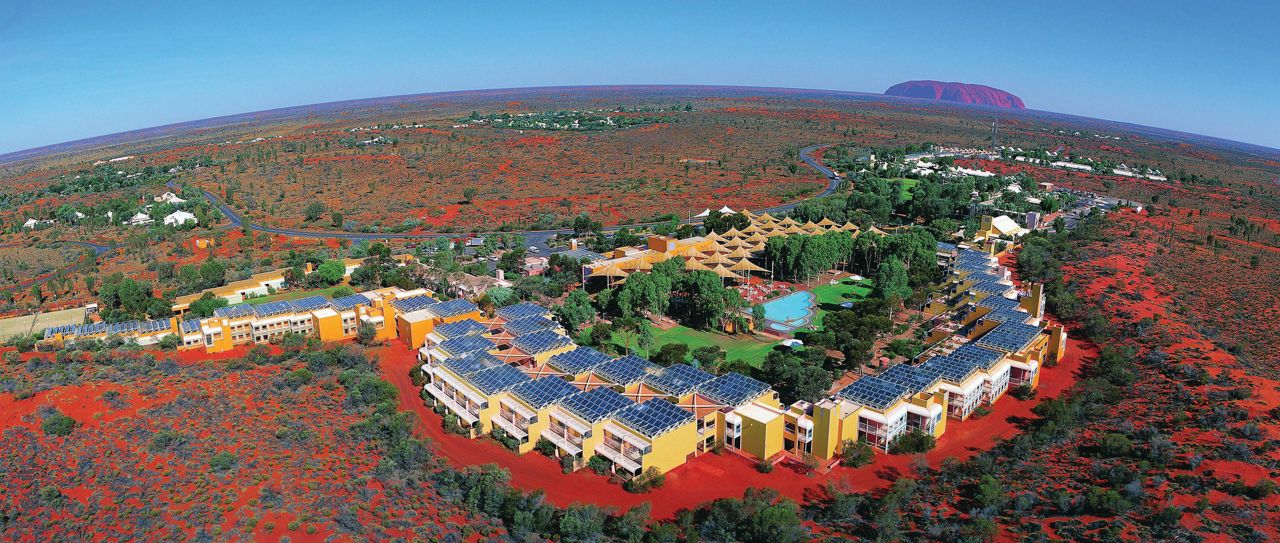 Case study
Solar powered approach
for Ayers Rock Resort
Reducing emissions in tourist hotspot 
Privately owned Australian renewable energy company Epuron has developed, owns and operates a 1.8 MW solar photovoltaic system at the award-winning Ayers Rock Resort.
This project builds on our track record with solar generation projects in remote areas. Epuron is pleased to work with Voyages and we acknowledge the contribution of our main contractor Complete Power Solutions.

Martin Poole

Executive Director, Epuron
Our investment
In 2015, the CEFC provided $4.7 million to Epuron to construct, own and maintain a $7 million 1.8 MW solar photovoltaic system at Ayers Rock Resort. The finance was repaid in November 2018. Ark Energy acquired Epuron in May 2022.
our impact
The Epuron project is spread across five sites at the resort. The project was commissioned in March 2016, and energy generated covers up to 30 per cent of the resort's daytime power use or about 15 per cent of its annual overall energy use, while reducing the need for the use of trucked-in fuel.
Epuron provides solar to the resort under a long-term agreement with the resort's owners, Voyages Indigenous Tourism Australia, which is wholly owned by the Indigenous Land Corporation (ILC), a corporate Commonwealth entity.
The CEFC finance encouraged additional private sector investment in renewable energy and helped to build Australia's technical experience in remote-area solar installation and maintenance.