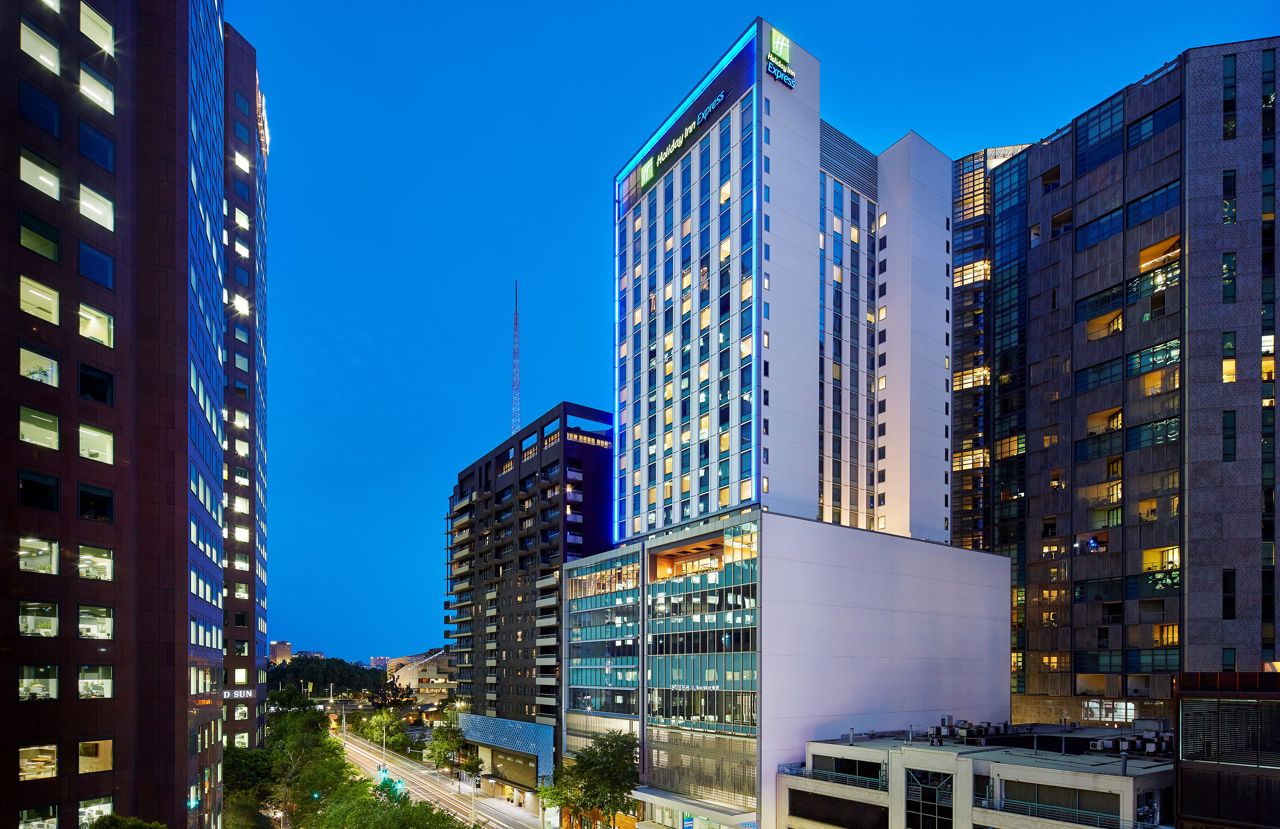 Case study
Southbank Holiday Inn
Express targets
5 Star NABERS
Reducing energy consumption in the hotel industry 
The Holiday Inn Express at Southbank in Melbourne has been designed to significantly

 cut its energy consumption and achieve a 5 Star National Australian Built Environment Rating System 

Energy rating. 
NABERS Energy rating target
Together with CEFC guidance, we will incorporate a range of initiatives into the Southbank project to improve the NABERS rating outcome to 5 stars. Walking the extra mile today on energy efficiency, by designing and developing our assets in the most environmentally friendly manner, means additional rewards later, including lower costs and higher guest satisfaction and employee engagement.

Ronald Barrott

CEO, Pro-invest Group
Our investment
The CEFC has committed $39 million to a construction and term debt facility as part of a co-financing for the $125 million project.  
our impact 
The hotel opened in December 2019 and is being operated by developer Pro-invest Group. It features a 22-storey mixed-use development, with a 345-room hotel, retail and commercial office space and car parking. 
By lifting the project from the initial target of a 4.5 Star National Australian Built Environment Rating System (NABERS) Energy rating to 5 stars, hotel energy consumption is expected to drop by some 25 per cent. To help achieve the 5 Star NABERS Energy rating, the Southbank Project incorporated high performance window glazing, high efficiency air-cooled chillers and condensing boilers and rooftop solar PV. Additional features include regenerative lift drives to enable the hotel to recycle energy and integrated building management and guestroom energy management systems.