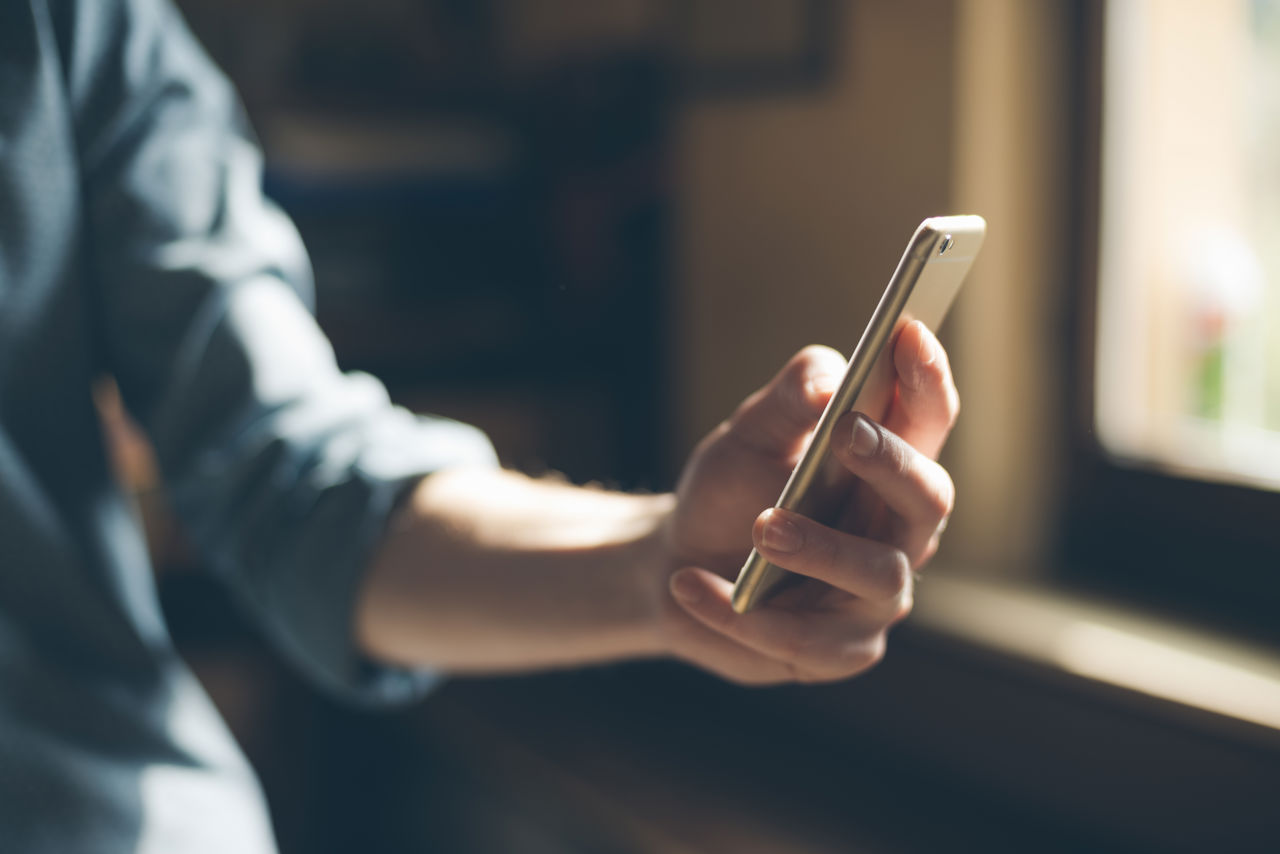 Case study
Wattwatchers' technology
makes energy work smarter
for consumers
Wattwatchers targets demand response tech
Clean-tech company Wattwatchers is expanding production of its award-winning measurement technology that helps consumers better manage their energy use and costs. The Wattwatchers device makes it possible to see what is driving power consumption.
Most consumers currently get their energy usage data retrospectively with their electricity bill, based on a meter reading that can be as infrequent as once a year. The Wattwatchers device provides real-time data at whole-of-home and business and individual circuit levels.
Wattwatchers' technology can be used across residential, commercial, industrial and utility services because it works with a wide range of software applications. We see it working alongside other smart technology applications, battery storage and microgrids to benefit Australian energy consumers as the new energy transformation occurs globally.

Gavin Dietz

CEO, Wattwatchers
Our investment
Through the Clean Energy Innovation Fund, the CEFC has invested $2.5 million in Wattwatchers, having participated in both its Series A and Series B capital raisings. The $4 million 2017 Series A round also attracted support from ARENA and Softbank China. The 2021 Series B round was led by leading private equity investor Kilara Capital, with an investment of $5.3 million.
Wattwatchers is an award-winning Australian cleantech company focused on devices, data and communications to make behind-the-meter energy management ultra-smart, easy-to-install and cost-effective. Founded in 2007, Wattwatchers is deploying 50,000 devices commercially in more than 20 countries worldwide. The Wattwatchers devices play a key role in enabling smart homes and the use of distributed energy resources, with its technology providing the data to enable integration and control of household appliances such as air-conditioning, hot water, solar batteries and EV charging.
our impact 
The Series B capital raising will support Wattwatchers as it accelerates its international expansion, driving team growth, the scale-up of Australian manufacturing and product development into new areas, such as data services. The company plans to expand its platform into smart home integration, certified metering and self-installed solar monitoring. Wattwatchers is also developing innovative solutions to deliver real-time data on energy usage, as part of its goal to further empower Australian households and businesses to more effectively manage their energy consumption.
Real-time data identifies where and when energy consumption is occurring, and whether the patterns are economical, or perhaps excessive and unnecessarily expensive. According to Wattwatchers, the typical three-bedroom freestanding home can save hundreds of dollars each year just by shifting their energy use and energy waste through data-driven decisions to optimise electricity use and maximise consumption of their own solar generation. This energy data can enable customers to leverage demand management programs and incentives, as well as optimise home batteries, to create their own 'virtual power plant.'
Learn more about the Clean Energy Innovation Fund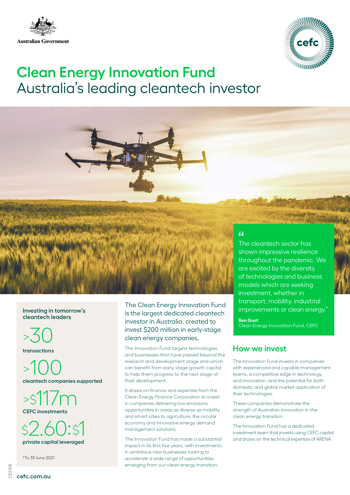 read our insight
Australia's leading cleantech investor
The Innovation Fund has made a substantial impact in a short period of time, investing in innovative companies which are capitalising on exciting new cleantech opportunities to help lower our emissions.
Read more