The CEFC is building on our extensive experience as a renewable energy investor
to prioritise investment in the low emissions energy grid of the future.
Integrating clean energy into the grid requires significant investment in grid balancing technologies, energy storage and transmission interconnectors, as well as the development of Renewable Energy Zones, which strengthen the grid closer to the point of generation. 
Australia has abundant untapped potential for low cost and low emissions renewable energy, reflected in our substantial investment in solar and wind infrastructure. However, our ageing and congested electricity grid is not well suited to the dynamics of distributed energy generation, highlighting the need for large-scale investment over long time frames. 
CEFC capital is playing an increasingly important key role in accelerating the delivery of major transmission and storage infrastructure, to capture the competitive advantage of Australia's abundant renewable energy resources. These large-scale energy infrastructure developments are critical to accelerating the integration of new clean energy generation to deliver on both grid reliability and security while underpinning cleaner, lower cost renewable energy.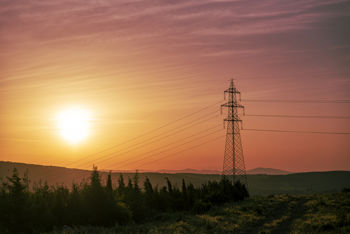 read our insight
Victorian Renewable Energy Zones
Renewable Energy Zones combine solar and wind power with energy storage and critical transmission infrastructure, creating interconnected modern day 'power stations', Find out about our investment approach for Renewable Energy Zones in Victoria. 
Read our insight