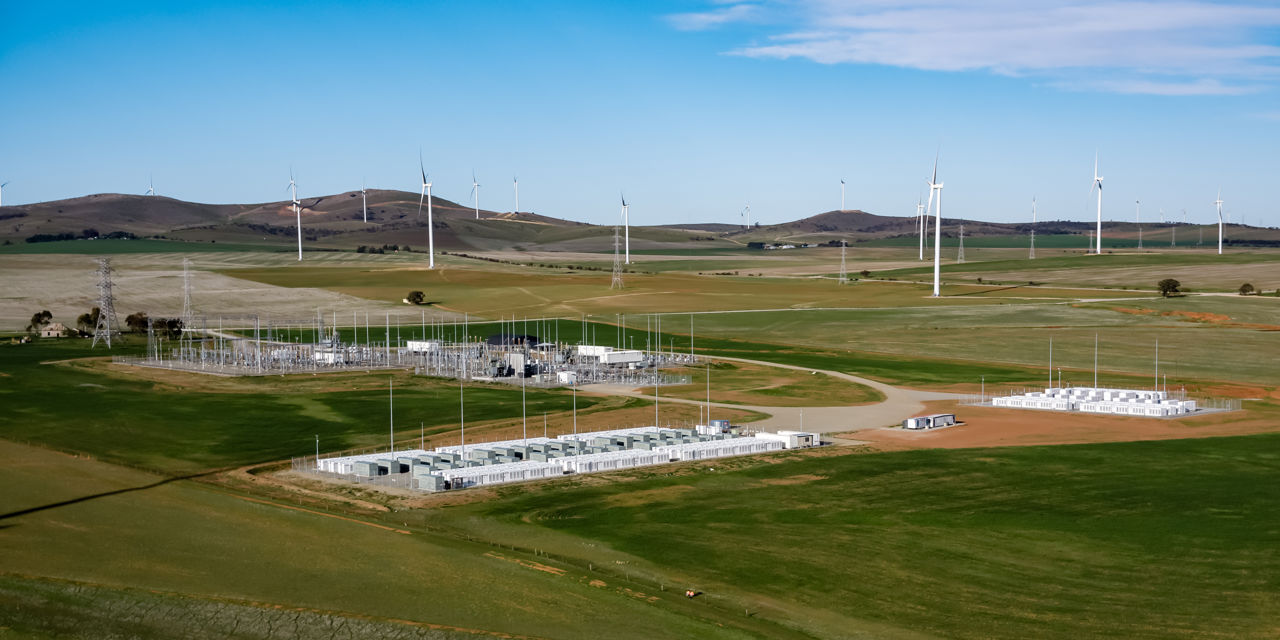 Insights
SA big battery
makes a big difference
Hornsdale Power Reserve makes big impact for SA
Hornsdale Power Reserve features 150 MW/194 MWh of installed capacity, as well as grid inertia support services. The battery saved electricity consumers more than $150 million in its first two years, confirming the considerable value of grid-scale batteries to the National Electricity Market.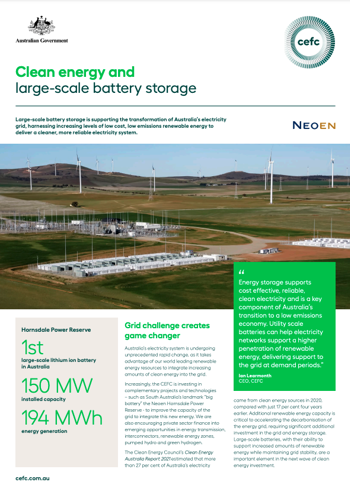 Read our Insight
Clean energy and large-scale battery storage
October 2021
South Australia's Hornsdale Power Reserve, the world's first 'big battery', is providing essential grid-support services to enable increasing amounts of low cost renewable energy to flow into the grid.  
Read more
Our investment
In our first investment in a standalone grid-scale battery, the CEFC committed up to $50 million to enable the expansion of the Hornsdale Power Reserve from its initial 100 MW capacity to 150 MW. Leading French renewable energy provider Neoen owns and operates the Hornsdale Power Reserve, which also attracted investment from ARENA and the South Australian Government.
Energy storage supports cost effective, reliable, clean electricity and is a key component of Australia's transition to a low emissions economy. Large-scale batteries can help electricity networks support a higher penetration of cleaner, lower-cost renewable energy, while also delivering support to the grid at demand periods.