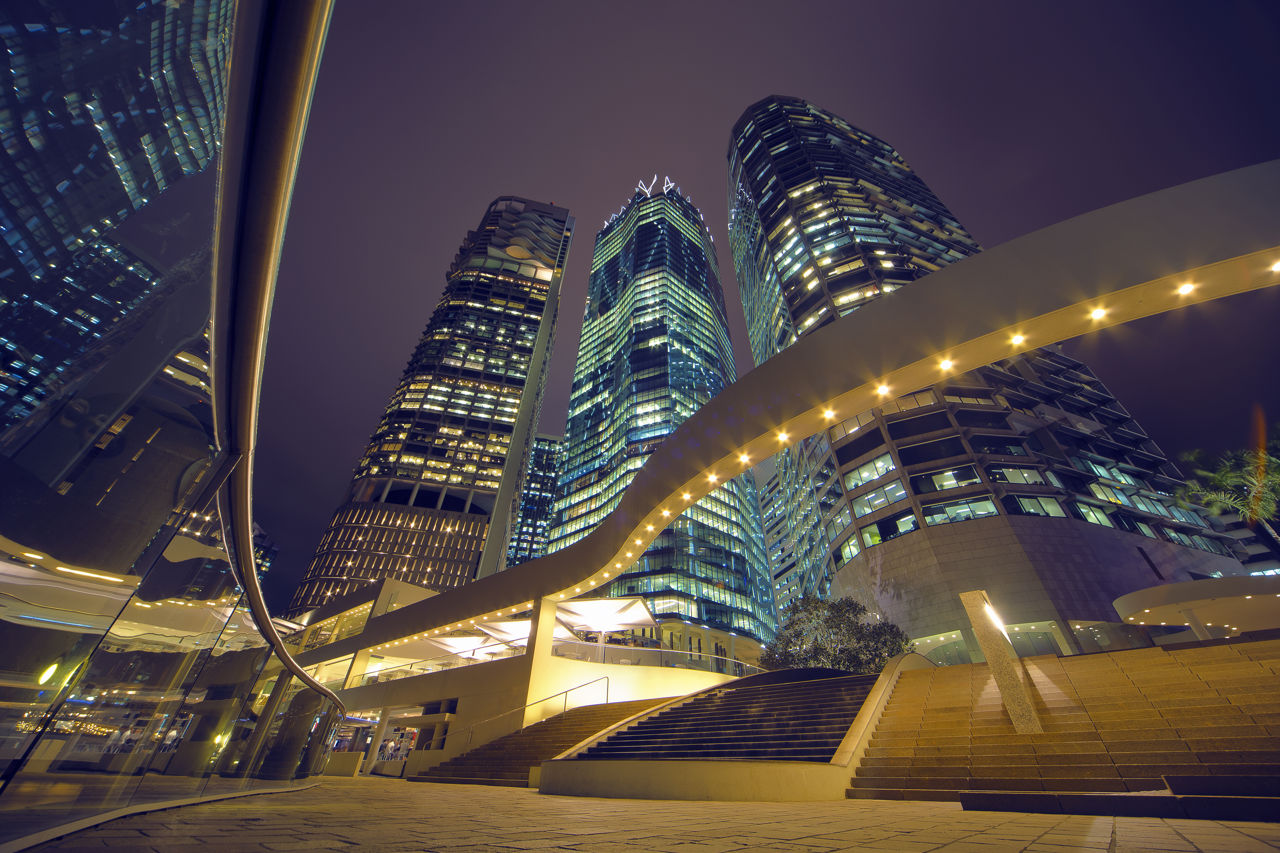 Insights
Supercharging
Australia's cleantech
ecosystem
Backing innovators and entrepreneurs 
There is no single solution to the complex challenge of cutting emissions across the economy. For this reason, The Clean Energy Innovation Fund supports cleantech entrepreneurs across a diverse range of businesses and technology. For these startups, the first few years are critical and often tumultuous. The Innovation Fund provides both mentoring and a critical injection of finance to help accelerator and incubator programs reach scale.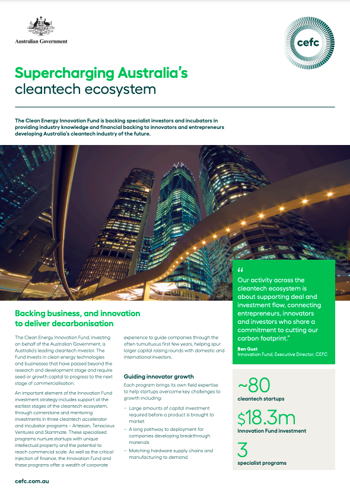 Read our Insight
Supercharging Australia's cleantech ecosystem
October 2021
The Clean Energy Innovation Fund is backing specialist investors and incubators with investment and industry expertise to back the next generation of cleantech innovators and entrepreneurs. 
Read more
Our investment
Artesian is the specialist investment manager responsible for the Clean Energy Seed Fund (CESF). Established in 2016, the CESF successfully completed a $26 million capital raise with a cornerstone investment of $10 million from the Innovation Fund. The CESF portfolio of companies is pursuing low emissions opportunities including alternative energy generation, green building and biomaterials, transport technologies and water and waste.
Tenacious Ventures is Australia's only specialist agrifood tech venture capital firm. It supports early stage startups with tech-enabled new business models that are helping agriculture transition to a carbon neutral and climate change resilient future. The Tenacious Ventures Fund achieved its first close in March 2020 at just over $20 million, including a cornerstone commitment of $8 million from the Innovation Fund.
Startmate is one of Australia's most successful accelerator programs, having invested in more than 150 startups, with a collective portfolio value of more than $1 billion. With early backing from Grok Ventures, Startmate created a climate accelerator track in 2019. The Innovation Fund has since invested a total of $300,000 spread across six climate cohorts, to run over three years.
Our activity across the cleantech ecosystem is about supporting deal and investment flow by connecting entrepreneurs, innovators and investors who share a commitment to reaching net zero emissions.