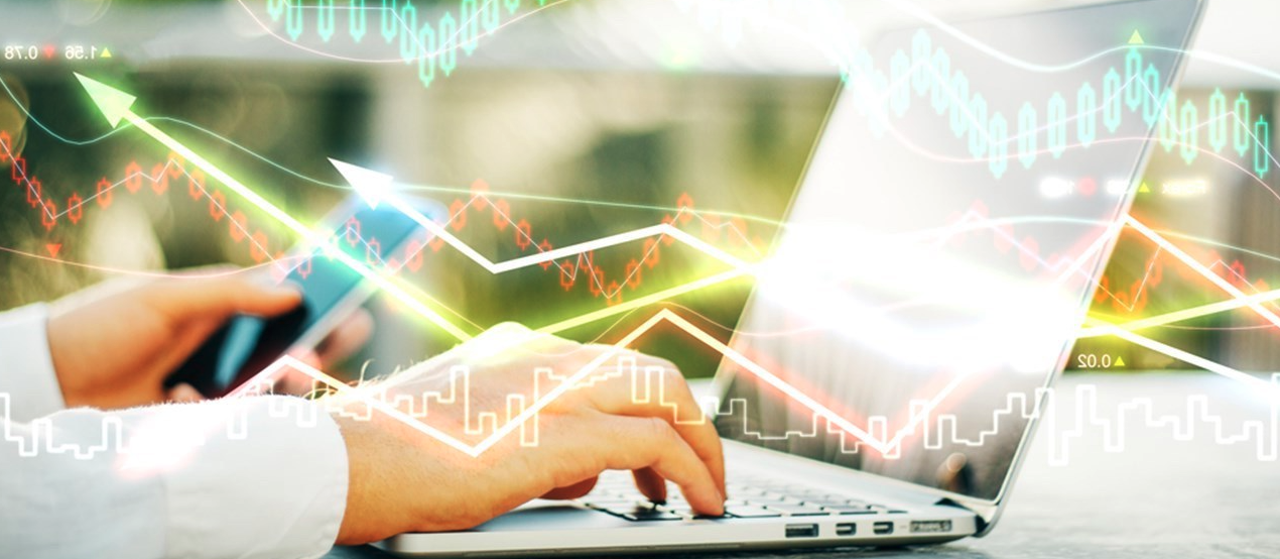 Insights
Understanding
climate scenario
analysis
AllianceBernstein and climate scenario analysis
Global asset manager AllianceBernstein is pursuing an Australian equities strategy which aims to set a new standard in low carbon investing. The AB Managed Volatility Equities – Green (Green MVE) portfolio is aiming to be carbon neutral while generating attractive returns.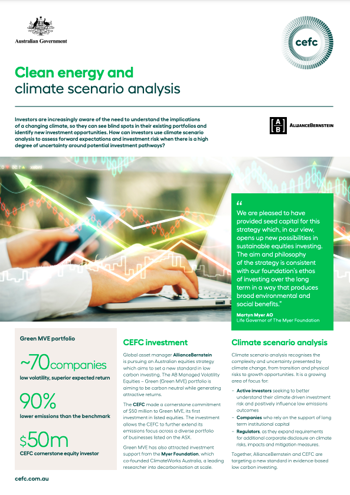 Read our Insight
Clean energy and climate scenario analysis
December 2021
How can investors use climate scenario analysis to assess forward expectations and investment risk when there is a high degree of uncertainty around potential investment pathways?  
Read more
Our investment
The CEFC made a cornerstone commitment of $50 million to the Green MVE, its first investment in listed equities. The investment allows the CEFC to further extend its emissions focus across a diverse portfolio of businesses listed on the ASX.  
This investment unlocks new low carbon investment opportunities for investors focused on building increasingly sustainable investment portfolios, which is an emerging priority for institutional investors such as superannuation funds, family offices and insurers. Through the Green MVE portfolio we are aiming to connect this investor interest with companies which are increasingly focusing on lowering their carbon emissions.