CEFC finance helps Geelong icon showcase sustainable office design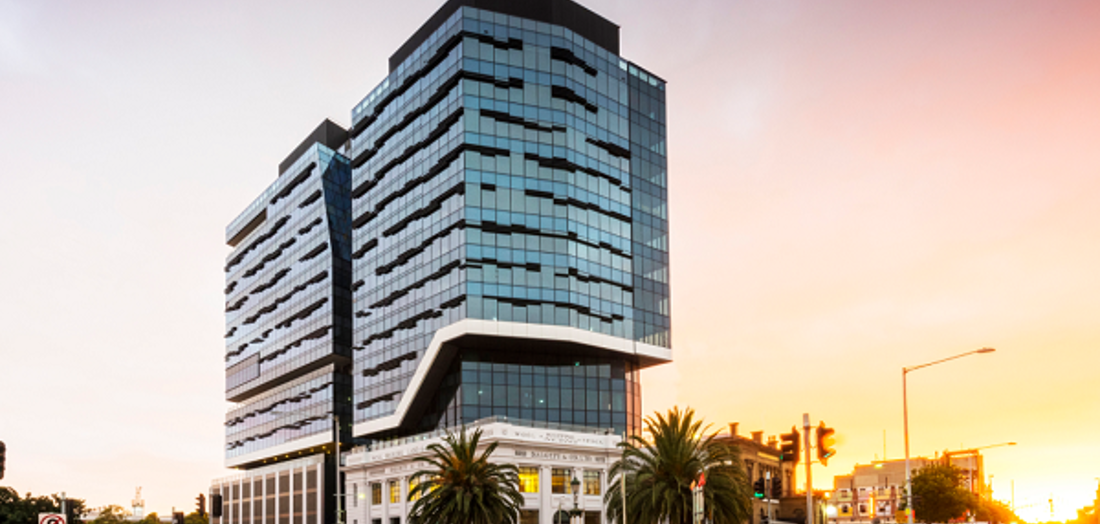 Location

Victoria
Investment

Infrastructure
Property
Category

Energy efficiency
A healthy outcome for energy efficiency excellence
The Geelong headquarters of WorkSafe Victoria has set new standards in commercial office sustainability, health and wellness, with the support of CEFC finance.
The CEFC provided $68 million in debt finance to diversified property group Quintessential Equity to develop 1 Malop Street in Geelong as an exemplar of energy efficient design.
5.5 stars
NABERS Energy rating
25%
reduction in emissions
WELL
Platinum Core and Shell certification
We came on board to stretch the energy efficiency design of 1 Malop Street and to demonstrate how improved sustainability can benefit commercial assets. We are excited to see the development set new standards in commercial office sustainability.
Green building scores good NABERS
In February 2021 the work to position the building at the forefront of sustainability was recognised with "Excellent" ratings from the National Australian Built Environment Rating System (NABERS). The $150 million commercial building, which merges an original Dalgety & Co building with landmark office space, achieved a 5.5 Star NABERS Base Building Energy rating, a 5.5 Star Tenancy Energy rating and a 5 Star Base Building Water rating.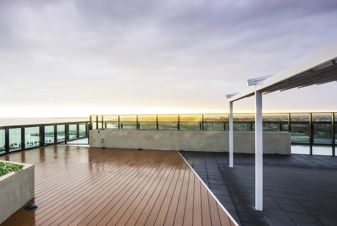 Quintessential Equity delivered the 14-storey A-Grade office building on time and on budget in 2017. It was the first multi-storey Victorian commercial office building outside of the Melbourne CBD to achieve a 5.5 Star NABERS Energy rating (excluding Green Power). The building was also the first in Victoria to achieve a Platinum Core and Shell WELL Building Standard rating at the time of its development and only the second project in the world to achieve these WELL credentials. The certification recognises that better designed buildings can lead to better health and wellness outcomes for their occupants.
The CEFC finance helped position the building to achieve its a 5.5 Star NABERS Energy rating, up from 5 stars which results in an additional 25 per cent reduction in the building's energy consumption.
The property has also achieved a 6 Star Green Star rating for office design, which is the highest rating from the Green Building Council of Australia.
Working closely with WorkSafe
Since 1 Malop Street's completion, Quintessential Equity has worked closely with major tenant WorkSafe Victoria to ensure the building's environmental impact was continually improving, with the health and wellbeing of staff remaining paramount.
Geelong is well positioned to be at the forefront of sustainable and healthy office design, which will attract top talent and businesses. We are proud to set an example for regional Australia.
Technology drives down emissions
Technologies that helped 1 Malop Street achieve market leading sustainability standards include:
High performance façade with leading edge thermal performance building envelope
Building air tightness, targeting best practice air leakage rates, to reduce energy use by up to 10 per cent
A 90kW solar array expected to provide 15 per cent of base building energy
High efficiency mechanical plant with air-to-air heat exchanger
Humidity and CO2 sensors and controls
Electric vehicle charging facilities
Quintessential Equity worked with Architect peckvonhartel, ESD consultants Aurecon and head contractor Built Construction to deliver the new Geelong landmark.  The CEFC loan was repaid in March 2020.
View our investment insight on clean energy and commercial property
Victoria, Infrastructure, Property, Energy efficiency