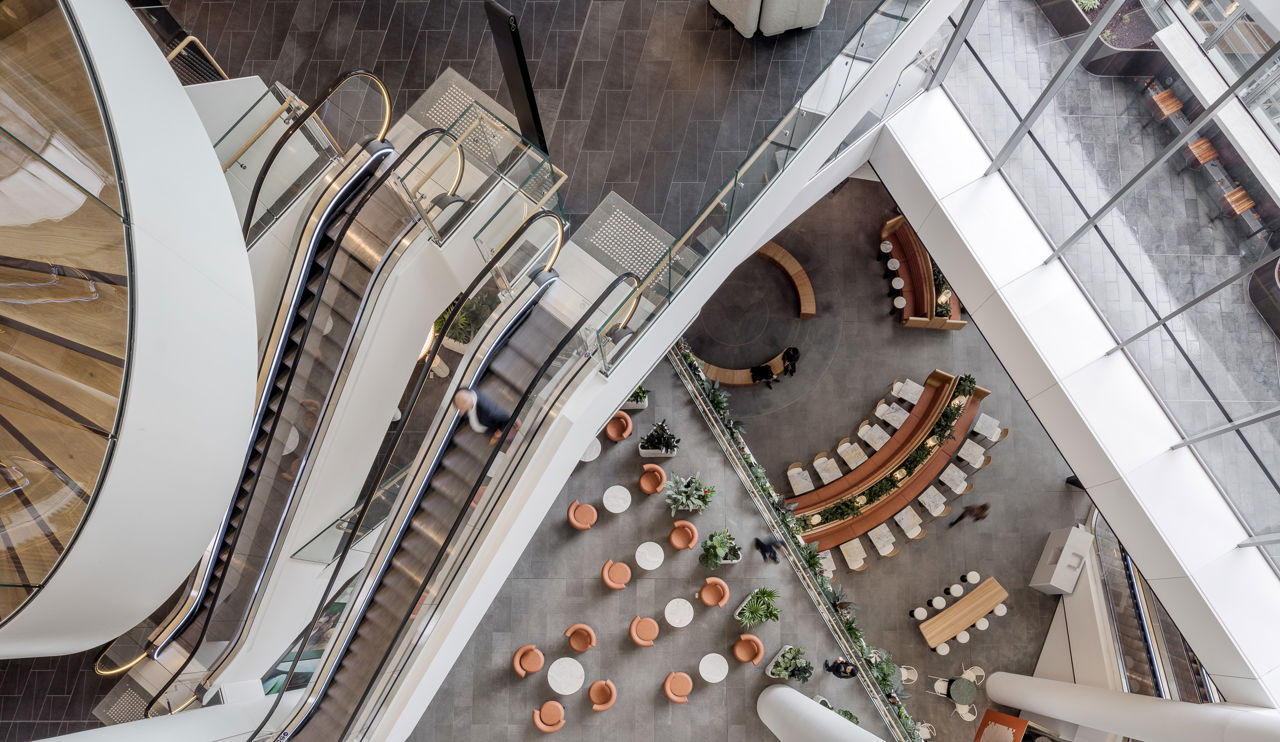 Insights
Landmark buildings
and the path to
net zero emissions
Sustainability delivered across fund portfolio
AMP Capital Wholesale Office Fund, now managed by Mirvac, provides investors with exposure to 11 Premium and A Grade office assets, including some of Australia's most iconic buildings.  Individual office assets have capitalised on technology and design to reduce energy requirements and improve their sustainability.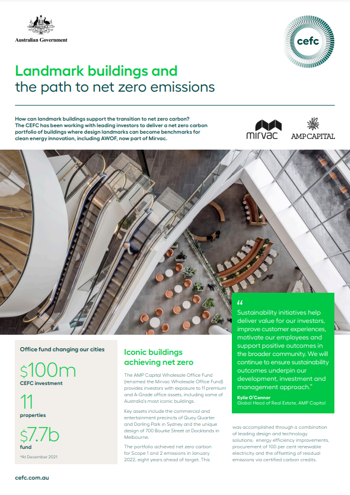 Read our Insight
Landmark buildings and the path to net zero emissions
November  2022
How can landmark buildings support the transition to net zero carbon? The CEFC has been working with the AMP Capital Wholesale Office Fund to deliver a net zero carbon portfolio of buildings where design landmarks are becoming benchmarks for clean energy innovation.
Read more
Our investment
The CEFC is working with investors and asset owners to accelerate measures to reduce the property sector's carbon footprint.
The CEFC invested $100 million in the AMP Capital Wholesale Office Fund in June 2017, with the goal of accelerating the development of a world leading energy efficient commercial property portfolio.
The entire Fund portfolio achieved net zero carbon for Scope 1 and 2 emissions in January 2022, eight years ahead of target. This was accomplished through a combination of ongoing energy efficiency improvements, procuring 100 per cent renewable electricity and offsetting residual emissions with certified carbon credits.
Mirvac Group became manager of the Fund in 2022 and renamed it Mirvac Wholesale Office Fund.
Sustainability initiatives help deliver value for our investors, improve customer experiences, motivate our employees and support positive outcomes in the broader community. We will continue to ensure sustainability outcomes underpin our development, investment and management approach.

Kylie O'Connor

Global Head of Real Estate, AMP Capital