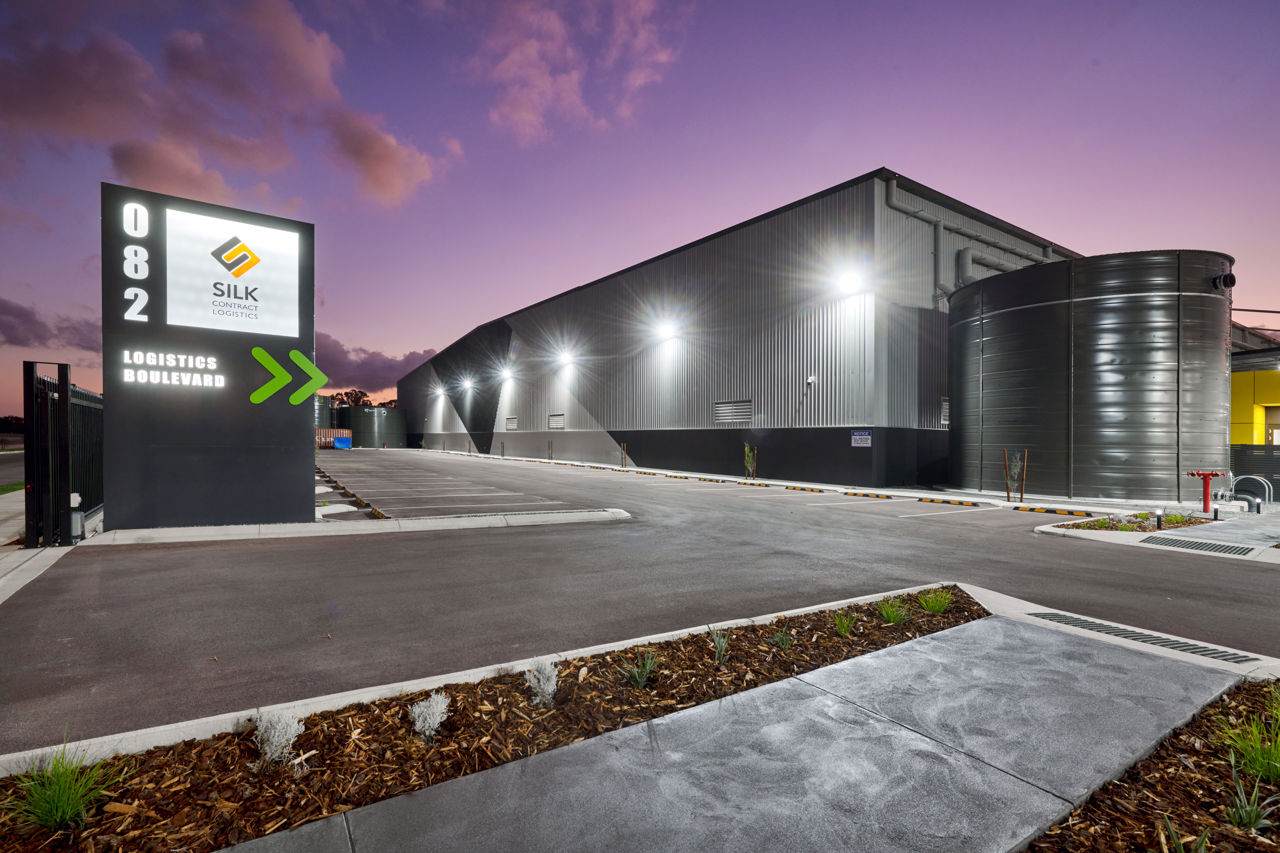 Insights
Sustainability delivers
for greener industrial
precincts
Pushing the frontiers of emissions reduction 
Hesperia, the developer and manager of the 70-hectare Roe Highway Logistics Park in Kenwick, Western Australia, has used low carbon concrete to help deliver a carbon neutral construction.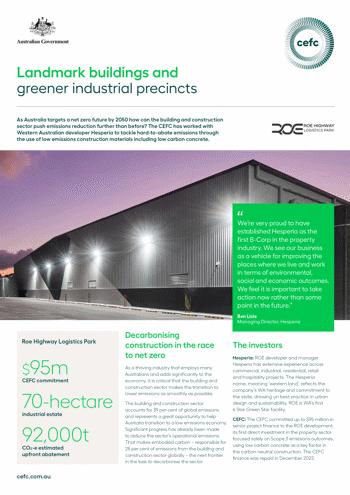 Read our Insight
Landmark buildings and greener industrial precincts
December 2022
As Australia targets net zero emissions by 2050, how can the building and construction sectors push emissions reduction further than before? The CEFC has worked with Western Australian developer Hesperia to tackle hard-to-abate emissions in industrial precincts, through the use of low emissions construction materials including low carbon concrete.
Read more
Our investment
As a thriving industry that employs many Australians and adds significantly to the economy, it is critical that the building and construction sector makes the transition to lower emissions as smoothly as possible. 
In our first property sector direct investment focused solely on Scope 3 emissions outcomes, the CEFC made a $95 million commitment of senior secured project finance to deliver the 70-hectare Roe Highway Logistics Park.  
The logistics park is the first 6 Star Green Star accredited industrial warehouse facility in Perth and is seeking to become WA first carbon neutral industrial estate. 
The nature of industrial development is rapidly changing, with purpose-built environmentally sustainable facilities now top of the list for clients who need modern warehousing and logistics facilities. We believe that demonstrating leadership through new approaches to developing industrial estates is the best way to help increase the pace of change and a faster transition to carbon neutrality in this important part of the property sector.

Ben Lisle

Managing Director, Hesperia