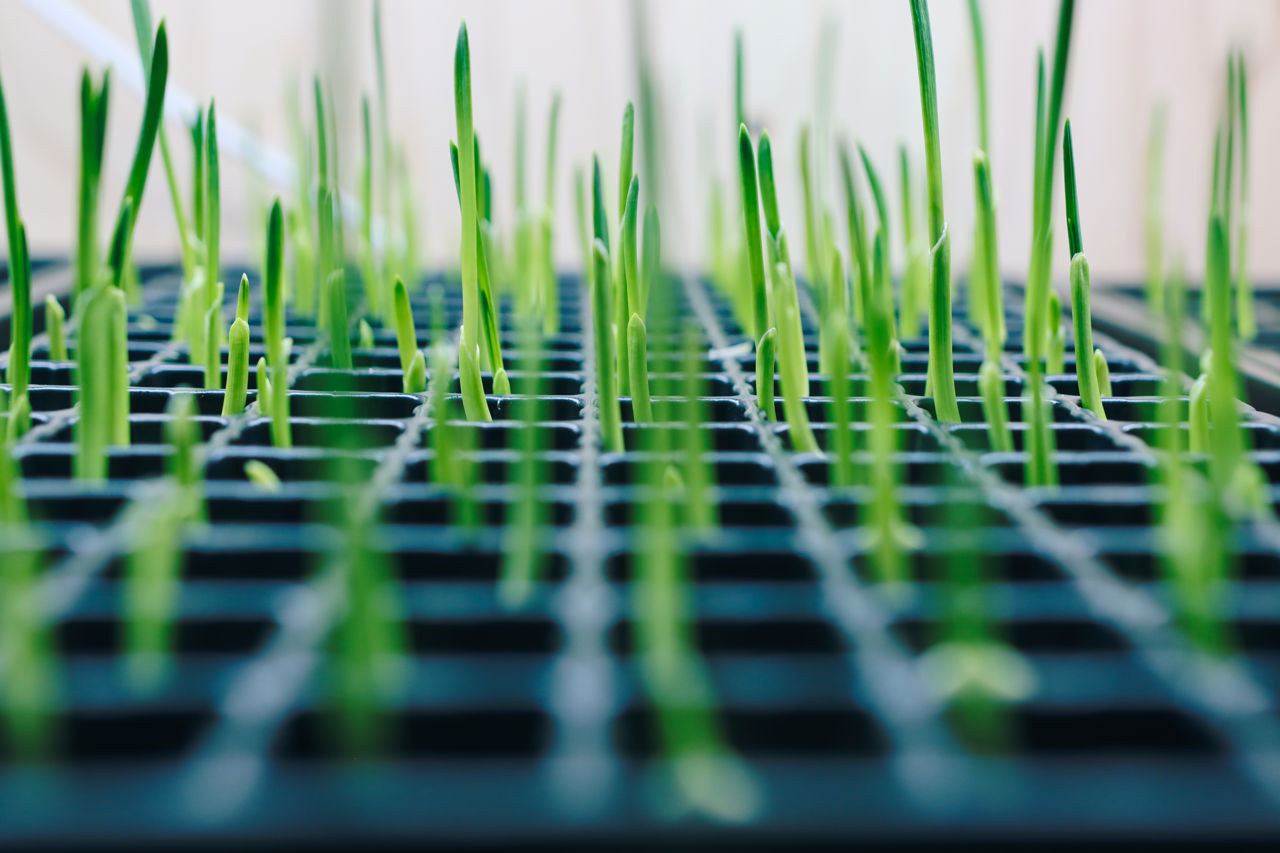 Insights
Private equity
and the race to
net zero emissions
Mid-sized companies decarbonise 
Adamantem Capital Fund II is pursuing a strategy of driving ambitious emissions reduction targets across a diverse range of private equity-owned mid-market companies.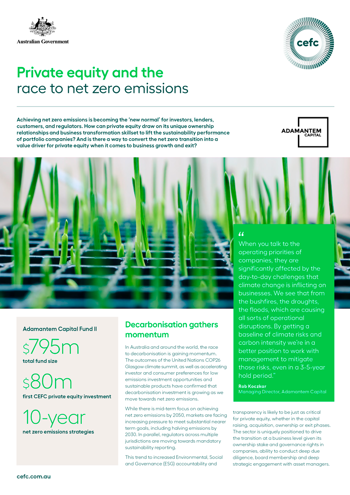 Read our Insight
Private equity and the race to net zero emissions
October 2022
How can private equity draw on its unique ownership relationships and business transformation skillset to lift the sustainability performance of portfolio companies? Is there a way to convert the net zero transition into a value driver for private equity when it comes to business growth and exit? 
Read more
Our investment
The private equity sector is uniquely positioned to drive the transition to net zero emissions at a business level, given its ability to influence a diverse range of mid-market companies.
In its first investment in private equity, the CEFC made a cornerstone investment of $80 million in Adamantem Capital Fund II.
The $795 million Fund II targets mid-market companies, with a focus on consumer staples, healthcare and business-to-business services.
The Fund's 'cradle to grave' approach to the emissions impact of portfolio businesses involves pursuing a net zero emissions reduction strategy for each asset.  
When you talk to the operating priorities of companies, they are significantly affected by the day-to-day challenges that climate change is inflicting on businesses. We see that from the bushfires, the droughts, the floods, which are causing all sorts of operational disruptions. By getting a baseline of climate risks and carbon intensity we're in a better position to work with management to mitigate those risks, even in a 3-5-year hold period.

Rob Koczkar

Managing Director, Adamantem Capital