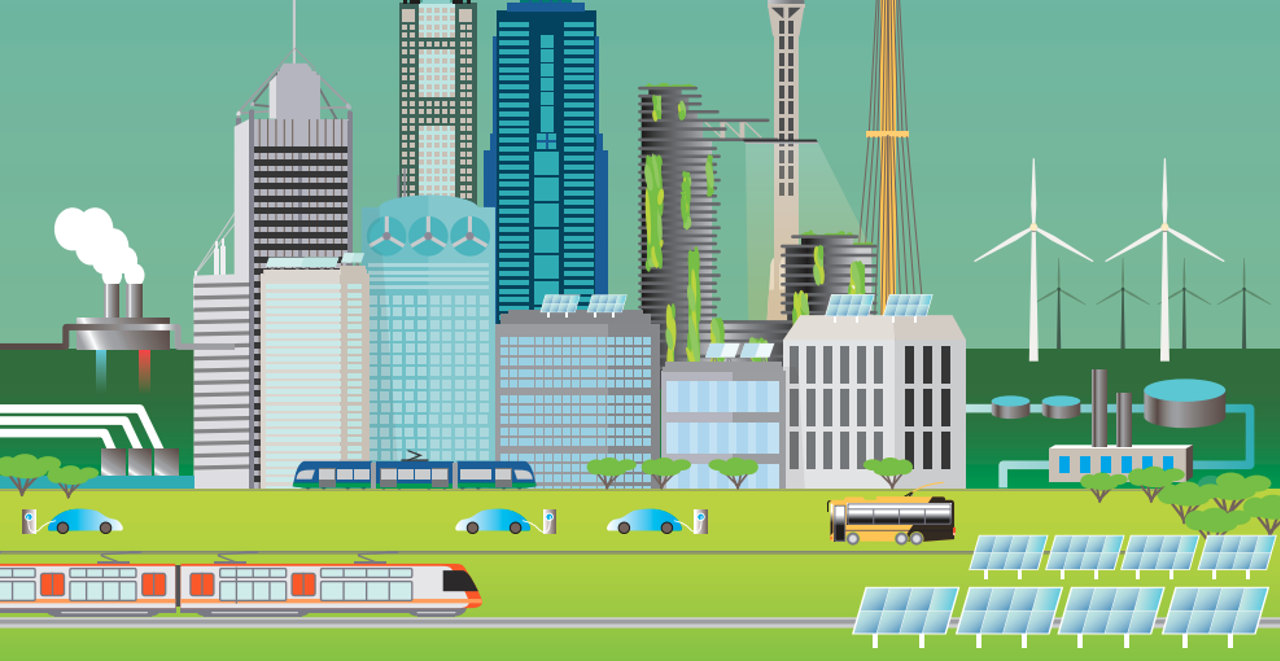 Insights
Green Infrastructure
Investment Opportunities,
Australia and New Zealand
New report identifies large-scale green finance opportunities
This report explores green finance instruments and trends, presenting options sector by sector. It identifies nearly 400 green infrastructure projects and assets that could qualify for refinancing, additional financing, or new financing in the near to long-term.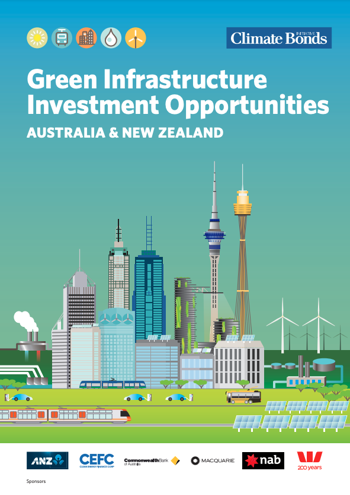 About this report
Green Infrastructure Investment Opportunities, Australia and New Zealand
August 2018
Green Infrastructure Investment Opportunities, Australia and New Zealand was developed by a group of investors and financiers, including the CEFC, to support the Climate Bonds Initiative in the development of this report.
Read more
As a core investor in Australia's green bond market, we are seeing growing interest from superannuation funds and managers who want to deepen their exposure to sustainable assets. This is essential if we are to achieve our national emissions reduction goals in the infrastructure sector and beyond.
about the industry
Green infrastructure market drivers
The Climate Bonds Initiative has reported that total volumes for the labelled sustainable debt market – including labelled green, social and sustainability (GSS) bonds, sustainability-linked bonds (SLB) and transition bonds – reached almost US$500 trillion in the first half of 2021, up 59 per cent on the same period in 2020.
In Australia, major banks have led the way by adopting and promoting best practice in green bond issuance and supporting smaller issuers. The same can be said for New Zealand.
Australia and New Zealand have the potential to be global leaders in green infrastructure delivery as both governments have the capacity and economic conditions to develop a well-planned sequential pipeline of green investment opportunities.
report findings
Market potential
There is an immediate and growing opportunity for institutional investors
to become more active, to expand their participation in green infrastructure financing.
The opportunities identified in this report are based on four sectors, which align with international definitions of green: low carbon transport, renewable energy, sustainable water and waste management, and low carbon buildings.
The infrastructure pipeline is encouraging, but the scale of the challenge requires far greater ambition.
Almost half of the projects included in Infrastructure Australia's Infrastructure Priority List 2018 meet international investor definitions of 'green', although they are not always labelled as 'green'. Similarly, just over 40 per cent of New Zealand projects in the Australia and New Zealand Infrastructure Pipeline19 could be considered 'green'.