CEFC and Warrnambool light the savings way with LED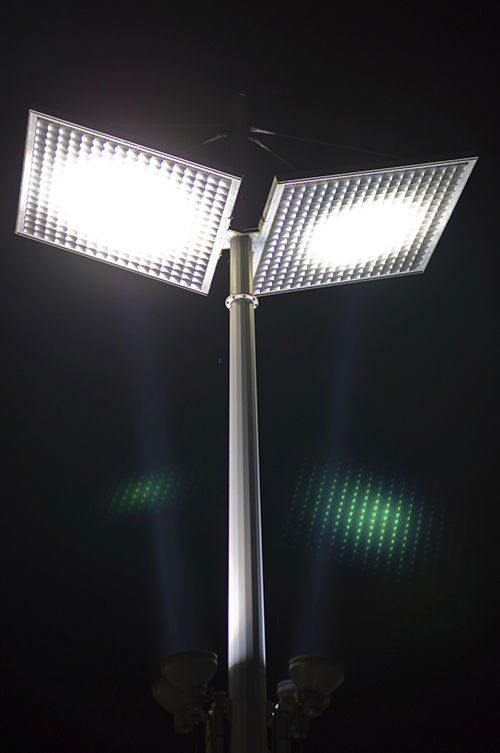 From Retrofit Australia, Vol 3 No 2 2014

Warrnambool City Council is set to become the first in Australia to use highly efficient LED technology for a bulk changeover of residential street lighting, using finance from the Clean Energy Finance Corporation (CEFC).
The Victorian council is set to reduce its street lighting costs by almost 70 per cent through replacing about 2000 mercury vapour lamps with LEDs, following the recent approval of the technology by local network provider Powercor.
CEFC CEO Oliver Yates said there was strong potential for the $1.2 million Warrnambool upgrade, using about $600,000 in CEFC finance, to light the way for other councils seeking to substantially reduce their street lighting costs – the single largest source of energy costs and greenhouse gas emissions for the local government sector.
'LED is still considered a "new" street lighting technology in Australia, but it is highly efficient and has a longer estimated life than other lights typically used to upgrade from inefficient mercury vapour technology,' says Mr Yates.
Warrnambool City Council Mayor Michael Neoh says the council had assessed the increased benefits of LED technology against the higher initial cost involved, and was proud to be pioneering its adoption for residential streets in Australia.
'The move to install LEDs makes sense from financial and environmental points of view,' Cr Neoh says.
'It also fits neatly with the council's key objective to be a sustainable city.'
Paul Brown, Managing Director of local government consultancy Ironbark Sustainability, which is assisting Warrnambool with the project, said that the new lights use 77 per cent less energy than standard mercury vapour streetlights.
'By installing LED technology, Warrnambool is expecting to reduce its current street lighting operation and maintenance costs by 68 per cent,' he said.
Apart from offering lower costs, and reduced energy consumption and carbon emissions, LEDs provide a greater uniformity of light along a street, better colour rendering and visibility, and their light output depreciates less over time.
The CEFC originally approved finance for Warrnambool council to upgrade its lights with fluorescent lamps last year, but extended its finance to enable the use of LEDs.
The Warrnambool streetlight upgrade is part of the Great South Coast Street Smart Lighting project, which involves six Victorian councils: Warrnambool, Shires of Colac Otway, Corangamite, Moyne, Southern Grampians and Glenelg. The project received a $1.4 million grant from the Australian Government's Community Energy Efficiency Program (CEEP), covering about half of its original $2.8 million cost.
Streetlights
It is estimated that there are more than 2.5 million inefficient mercury vapour streetlights in use across Australia. In Victoria alone, the street lighting upgrade opportunities represent an investment of more than $100 million.
The CEFC has also provided finance for street lighting upgrades at:
Baw Baw Shire Council – where the council aims to save more than $160,000 per year and cut carbon emissions by about 18 per cent through replacing 2660 mercury vapour streetlights
Richmond Valley Shire Council – where lighting energy costs were reduced by about one-third when approximately 1000 streetlights were replaced with more energy- efficient lamps.
Warrnambool
Warrnambool City Council has a population of almost 34,000, and an average growth rate of 1.8 per cent. Located just over 260 kilometres south-west of Melbourne, Warrnambool is the largest city in the Great Ocean Road region, and Victoria's largest coastal city outside of Port Phillip Bay. Warrnambool is the principal service centre for south-western Victoria, as well as being a popular retirement and tourist destination. The city boasts a campus of Deakin University, and contains a significant healthcare sector. Major industries and services include retail, tourism, education, health, dairy, meat processing and construction.
This project adds to Warrnambool Council's objective of being a leader in sustainable practices in all aspects of its duties, including initiatives over recent years such as:
purchasing hybrid petrol/electric vehicles and an electric bike
a substantial tree planting program that helps informally offset the council's greenhouse gas emissions
installation of solar panels on several council buildings
encouraging community renewable energy uptake by facilitating a successful solar bulk-buy program that resulted in the installation of solar panels on 145 homes
the purchase of 20 per cent green power, which alone avoided 1564 tonnes of CO2e in one year of activities
the Warrnambool Sustainable Living Festival, which in 2014 attracted an estimated 4000 attendees.
LEDs in Australia
While Warrnambool is set to be the first council to undertake a bulk changeover of LED residential street lighting in Australia, the technology has been trialled and used in pilot projects elsewhere across the nation over the past decade.
While Sydney and Adelaide were both participants in a four-year 13-city global LED trial arranged by international not-for-profit The Climate Group, hundreds of local governments have carried out small- scale trials of LEDs.
Sydney announced late last year that it would replace about 6500 of its own conventional lights with LEDs over three years. The New South Wales state government has also announced that it will upgrade with LED technology across 41 council areas as standard lights fail and can't be fixed. State-owned electricity distributor Ausgrid owns and maintains 250,000 streetlights on behalf of the 41 councils.
Around 1000 LEDs have also been installed in a handful of areas of the Pilbara Region of Western Australia through projects with Horizon Power and the Western Australian Local Government Association (WALGA).
Since August 2013, Victorian- based distribution businesses Powercor, CitiPower and SP Ausnet have announced that LED replacement options would be available for residential streets in these areas. Subsequently, Ironbark Sustainability has received requests from 34 councils to develop business cases for LED upgrades.
Ironbark Sustainability
Ironbark Sustainability is a specialist local government consultancy that works with councils around Australia by assisting them to reduce energy and water usage through sustainable asset and data management and on- the-ground implementation.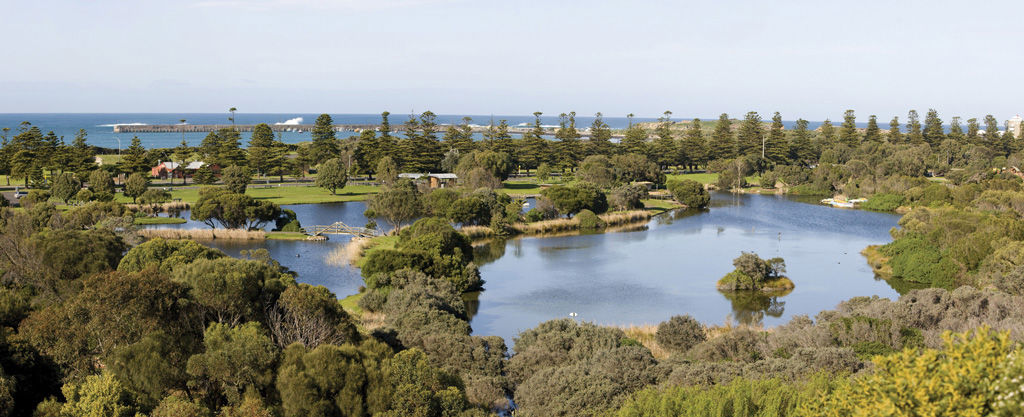 Idyllic Warrnambool will upgrade its streetlights to LEDs 
In the news, 2014