CEFC eyes potential for greening Australian property sector
Article from Retrofit Australia Magazine, December 2015
What does a university have in common with a major car sales business, or an outer-metropolitan office block with a sports club? They all have the potential to substantially transform their energy use - and their operating costs - through the installation of clean energy technology.
Clean Energy Finance Corporation (CEFC) finance has helped Col Crawford Lifestyle Cars and Bankstown District Sports Club both in Sydney to achieve significant energy cost savings through retrofit and installation projects to boost the energy performance of their operations. Col Crawford is expecting to halve its electricity use through the installation of 1000 solar panels and more than 1000 LED lights, while a new chiller at Bankstown Sports is 50 per cent more efficient than the equipment it replaced.
Projects like these are helping demonstrate the ability of energy efficient and renewable technologies to transform the energy productivity of buildings across Australia.
A diverse pipeline in the property sector
CEO Oliver Yates says the CEFC is currently examining project proposals of more than $340 million, with the potential to unlock nearly $3.8 billion in investment in greening the property sector.
Universities and the higher education sector, government and community owned buildings and outer-metropolitan business hubs are all property sector areas where CEFC finance can help catalyse transformative energy and carbon savings, helping lower costs and improve operating efficiency.
"We're keen to work with Australian universities to help improve the energy and operating efficiency of campus buildings through upgrading equipment to lower energy costs. There's a strong case for further savings through on-site solar across Australia's network of community centres, recreation facilities and other public buildings administered by Australia's 560 local councils. Both these segments of the property sector highly value the improved sustainability that accompanies reduced energy use and the shift to renewable energy," Mr Yates said.
The CEFC's Energy Efficient Loan program with Commonwealth Bank is designed specifically to suit the needs of both councils and not-for-profits seeking finance for energy cost saving improvements.
The CEFC has recently teamed with National Australia Bank to provide loans and asset leasing which can be used for achieving savings on heating, cooling and lighting bills, generating energy from waste and lowering fuel costs. The program has been designed to support agribusiness and organisations in rural and regional Australia.
Urban regeneration
Mr Yates said the CEFC recognised there were further transformative energy and carbon savings to be had in the commercial property space, particularly in specialised precinct developments that deliver wider economic benefits by taking the pressure off Australia's inner-city areas.
Colliers International 2015 research in the Australian marketplace shows that government decentralisation, CBD supply constraints, infrastructure spending and urban regeneration hold the key to the growth of Australia's metropolitan office markets and areas featuring urban growth regeneration precincts and solid public transport access will continue to offer the best prospects for growth.
To catalyse further investment in this market, the CEFC has committed up to $125 million in equity finance towards a $400 million wholesale property trust managed by leading real estate fund manager EG Group. The High Income Sustainable Office Trust (HISOT) will buy and refurbish a portfolio of about 12 core Australian commercial properties in major metropolitan markets to significantly lift energy and operating performance.
Mr Yates said the CEFC was also in discussions with major property management companies to develop programs that will provide the capital for building upgrades that make lasting energy productivity improvements through the installation of energy efficient technologies such as onsite cogeneration systems, monitoring systems, lighting and Heating, Ventilation and Air Conditioning (HVAC).
The potential of solar
Building owners seeking to reduce their grid energy use are increasingly turning to solar - and with good reason. Interest is growing in installing solar across the business sector given the continued fall in installation costs and given that peak energy demand times for business often mirror peak solar generation profiles.
To help overcome the barriers of the large upfront cost of installation and uncertainty about the suitability of technology, the CEFC has partnered with major service and utility suppliers Origin and SunEdison to develop Power Purchase Agreement and leasing programs where the property owner buys solar generated on the property's rooftop by the provider at an agreed rate.
Understanding CEFC finance solutions for the property sector
The CEFC has a range of programs in that make it easier for property owners and managers to action projects that significantly lift energy productivity and operating performance. These include:
The Energy Efficient Loan - a joint initiative with Commonwealth Bank that finances energy saving technologies including upgraded lighting, HVAC and refrigeration and solar
The Energy Efficient Bonus - a joint initiative with National Australia Bank that offers finance for achieving savings on heating, cooling and lighting bills, generating energy from waste and lowering fuel costs
CEFC finance to Origin - Origin is offering solar PV using power purchase agreements.
CEFC finance to SunEdison - SunEdison is also offering solar PV using power purchase agreements through its Australian company Energy Matters. (Investment subsequently lapsed) 
CEFC finance for Environmental Upgrade Agreements with NAB, ANZ and Eureka Funds Management for commercial property improvement projects that reduce energy use, lower carbon emissions and save water.
Learn more about the CEFC at www.cefc.com.au.

CASE STUDIES
CEFC finance improving the bottom line
Readers Digest Building, Surry Hills, New South Wales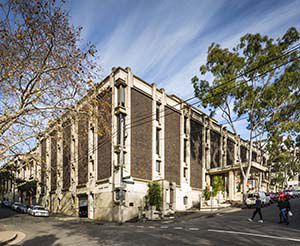 The landmark Readers Digest building in Sydney's Surry Hills is expecting to book dramatic energy savings with property improvements financed under a $1.2 million Environmental Upgrade Agreement (EUA), co-funded by the CEFC.
The three-level commercial office building's major tenant is Cellarmasters, one of the world's largest direct wine marketers, which is set to benefit from improved office conditions as well as reduced energy bills.
The project is targeting lighting and air-conditioning energy savings of more than 60 per cent.
"When complete, this project will demonstrate the tremendous potential for older commercial properties to use innovative EUA finance to make lasting improvements to their energy consumption, delivering ongoing benefits for tenants and owners," says Oliver Yates, CEO of the CEFC.

Government office building, Burwood New South Wales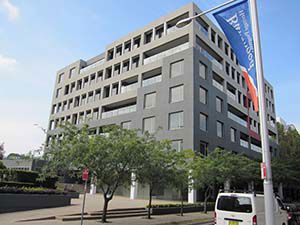 Real estate fund manager EG Group's positive experience in upgrading commercial property is demonstrated through its purchase and development of a government-tenanted office building in Burwood, NSW.
EG purchased the 6,400sqm building in 2010 for $25.35 million and carried out a $600,000 upgrade that involved installing a new chiller, pumps, variable speed drives as well as a building management system and heater controls.
The investment realised an internal rate of return of 25 per cent per annum.
In the news, 2015