On Fast Tracking Melbourne's Sustainability Commitments
Article published in Huffington Post, 3 December 2015
The Lord Mayor of Melbourne, Robert Doyle, tells the Huffington Post how the City of Melbourne is fast tracking its sustainability initiatives through a partnership with the Australian Government and the CEFC.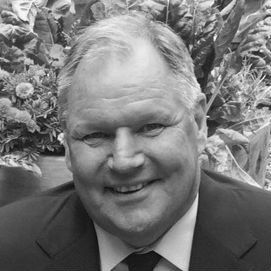 Robert Doyle
Lord Mayor of Melbourne.
You don't get to be the world's most liveable city without a strong focus on sustainability and prosperity.
At the City of Melbourne, we're committed to achieving Zero Net Emissions by 2020, and we have a target to source 25 percent of the municipality's electricity from renewables by 2018. We currently source 12 percent of our energy from renewables across the municipality.
We are working with all levels of government, the business community, the people of Melbourne, and of course our fellow C40 member cities to achieve this ambitious target. We are committed to this goal and have just announced that we will fast-track our sustainability initiatives through a partnership with the Australian Government and the Clean Energy Finance Corporation (CEFC).
Through CEFC financing of up to $30 million, we will boost our use of solar power, reduce our emissions and save on electricity costs.
We will switch 16,000 uneconomical streetlights to energy efficient LEDs over the next three years; a move that will slash our energy bill by more than one million dollars a year. The LED lights will last up to five times longer than our current lights, use 56 percent less power and reduce our greenhouse emissions by 110,000 tonnes over the next 10 years.
Other C40 cities have shared their success in similar climate actions including Los Angeles which completed one of the world's largest LED street light replacement projects.
We will also introduce 300kW worth of rooftop solar on Council and community facilities such as our recreation centres. Council will spend a further $4.4 million to develop and implement a five-year emissions reduction plan across our operations.
We have been a certified carbon neutral organisation since 2012 but are always looking for more ways to improve our sustainability impacts.
This is work we had already planned to do, but we are bringing it forward to lead by example and inspire others to recognise that implementing sustainability measures such as these makes good economic, as well as environmental, sense.
The recently released Climate Action in Megacities 3.0 report shows that, like Melbourne, other cities are taking thousands of actions to become more sustainable, increasing their liveability in the process. We're also not alone in the level of investment dedicated to reducing carbon emissions, with C40 cities potentially investing up to $60 billion on climate actions over the last four years.
To find out more about the City of Melbourne's sustainability plans visit: www.melbourne.vic.gov.au/sustainability.
This post is part of a "C40 Cities" series produced by The Huffington Post and the C40 Cities Climate Leadership Group, in conjunction with the U.N.'s 21st Conference of the Parties (COP21) in Paris (Nov. 30-Dec. 11), aka the climate-change conference. The series will put a spotlight on the mayors of C40 cities, a network of the world's megacities committed to addressing climate change, and is part of HuffPost's What's Working editorial initiative. To view the entire series, visit here.
In the news, 2015