Australia's 'green bank' marks $10 billion in lifetime investment commitments in pursuit of net zero emissions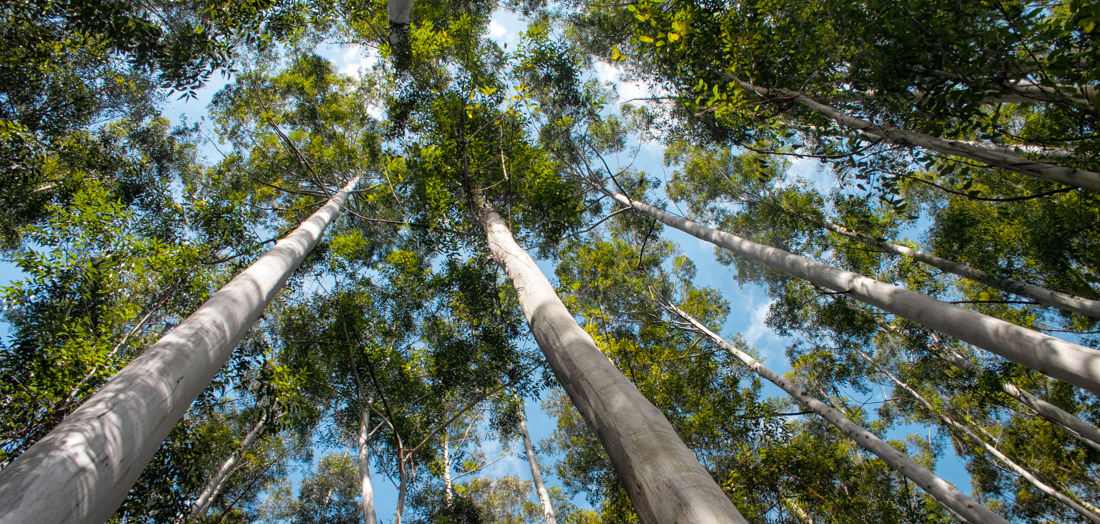 18 March 2022
CEFC investment update to 31 December 2021
Australian Government backed CEFC confirms lifetime investment commitments of $10.3 billion as market lifts focus on sustainable investment opportunities
Considerable headroom for ongoing investment, with CEFC access to a further $4.6 billion from its original $10 billion funding allocation from the Australian Government
Each dollar committed by the CEFC matched by additional private sector capital of $2.50, contributing to lifetime transaction value of $36.5 billion
Estimated lifetime emissions abatement of 200 MtCO2-e relating to CEFC investment commitments, helping accelerate Australia's transition to net zero emissions by 2050
Commercial investment focus sees $2.8 billion in CEFC capital repaid or returned since inception, so it is available for reinvestment
The Australia Government-backed Clean Energy Finance Corporation – the world's largest 'green bank' – has surpassed $10 billion in lifetime investment commitments, helping accelerate Australia's transition to net zero emissions by 2050.
The CEFC has considerable headroom for ongoing investment. Since inception, the CEFC has drawn $5.4 billion from its original $10 billion funding allocation from the Australian Government, meaning it has access to a further $4.6 billion.
Reflecting the rigorous commercial approach of its investment activities the CEFC has also had $2.8 billion repaid or returned to 31 December 2021, almost exclusively from the private sector. This capital is available for reinvestment.
The lifetime investment milestone came after a strong six months to December 2021, which saw the CEFC make almost $1 billion in new investment commitments across 20 transactions, despite the challenges of the pandemic. Over the same six-month period, the CEFC deployed a record $1.1 billion of capital across the economy, a direct contribution to economic activity.


Investing for a positive return
CEFC CEO Ian Learmonth said: "The CEFC began operating with access to $10 billion in capital, a charter to catalyse private sector investment to cut emissions and a commitment to make a positive return for Australians through our investment activity.
"Working together with the private sector as Australia's 'green bank', we are proud to report that our investments are making a positive difference right across the economy. As a specialist investor, we remain at the forefront of market developments from renewable energy generation to energy storage and cleantech innovation.
"Our investments in energy, agriculture, infrastructure, property and resources demonstrate the enormous potential to cut emissions in established industries. And our work with institutional investors, co-financiers and fund managers underscores the increasing attractiveness of sustainability and carbon abatement as an investment class."
Mr Learmonth added: "Over our lifetime, $2.8 billion of our capital has been repaid or returned to be available for reinvestment. As our portfolio matures, we expect the rate of capital repayments and returns to remain strong, underpinning our capacity to continue investing.
"We are also pleased to report that projects in which we have investment commitments are forecast to avoid estimated lifetime emissions of 200 MtCO2-e, with our abatement activity and influence spanning the Australian economy across various sectors, supply chains, technologies and businesses large and small.
"Despite the strength of these numbers, we must view them in the context of the emissions challenge ahead. As we heard at COP26 in Glasgow, and as emphasised in the most recent IPCC report, we need to act now if we are to achieve net zero emissions by 2050. We recognise this requires the sustained effort of industry, investors, governments and regulators, with CEFC investment continuing to make an important contribution."


Substantial ongoing investment capacity
Mr Learmonth said the CEFC was pursuing a strong pipeline of investment opportunities and would continue to contribute to the delivery of Australian Government policy outcomes, including supporting the development and commercialisation of priority low emission technologies identified in the annual Low Emissions Technology Statement.
Mr Learmonth said: "Rigorous investment and financial management have been a hallmark of our approach since we began investing on behalf of the Australian Government. Despite making more than $10 billion in lifetime investment commitments, we have access to a further $4.6 billion from the Commonwealth, as well as ongoing returns from our existing investments. These factors mean we have substantial capacity to extend our investment impact beyond our initial $10 billion allocation as we continue to contribute to emissions reduction.
"Just as CEFC capital and expertise has helped transform Australia's renewable energy sector, we must forge into new areas in the years ahead, decarbonising even the hardest sectors of our economy, whether in energy, industry, transport, infrastructure or agriculture.
"Our role is to anticipate and respond to market conditions, developing new markets, building investor confidence and crafting tailored and innovative investment products. In filling market gaps where the private sector is absent, we are helping position Australia to take advantage of the employment and economic potential of the low emissions economy of the future."


Investment update to 31 December 2021
Mr Learmonth said the most recent six-month investing period demonstrated the continuing importance of CEFC investment to Australia's clean energy transition.
"Throughout the disruption of the pandemic we have continued to invest, recognising the urgent nature of our emissions challenge, and the exciting potential of sustainability-focused investments to our broader economy," Mr Learmonth said.
"During the six months to December last year, we made investments in the emerging areas of hydrogen and waste recycling, while stepping up our focus on critical electricity infrastructure and grid transformation. The impressive scale and pace of our most recent investments is matched by their technological and geographic diversity, delivering the benefits of clean energy across our economy.
"A particular highlight has been the achievements of our Clean Energy Innovation Fund, which also saw strong investment levels in the six months to December. With investment commitments of $30 million across 13 transactions, the Fund almost matched the $32 million invested in the previous 12 months.
"We added four new companies to our cleantech portfolio, including hydrogen electrolyser technology and soil carbon measurement. We also completed nine follow-on investments, where our capital is backing the continued growth of companies in Australia's exciting cleantech sector."


CEFC Investment Update: December 2021
| | | | |
| --- | --- | --- | --- |
|   | 2020-21 | July-Dec 2021 | Lifetime |
| CEFC commitments | $1.37b | $944m | $10.31b |
| Transactions financed | 22 | 20 | ~250 |
| Transaction value | $5.05b | $3.94b | $36.50b |
| Leverage | $2.70: $1.00 | $3.16: $1.00 | $2.50: $1.00 |
| Capital deployed | $1.35b | $1.10b | $8.48b |
| Capital repaid/returned | $822.8m | $312.8m | $2.80b |
| Renewable energy | $810.1m | $501.4m | $5.78b |
| Energy efficiency | $493.0m | $160.8m | $3.77b |
| Low emissions | $65.0m | $281.5m | $764.0m |
To 31 December 2021, the CEFC had drawn $5.4 billon from its original $10 billion funding allocation from the Australian Government, confirming the CEFC has considerable headroom for ongoing investment.
Clean Energy Innovation Fund Investment Update: December 2021
| | | | |
| --- | --- | --- | --- |
|   | 2020-21 | July-Dec 2021 | Lifetime |
| Innovation Fund commitments* | $31.9m | $30.3m | $147.9m |
| Transactions financed | 11 | 13 | 44 |
| Transaction value | $117m | $171.7m | $579.9m |
| Leverage | $2.50: $1.00 | $4.66: $1.00 | ~$3.07: $1.00 |
| Capital deployed | $34.7m | $32.0m | $134.0m |
| Capital repaid/returned | $0.4m | $0.0m | $14.0m |
*Innovation Fund commitments are reflected in total CEFC investment commitment figures
Read more in our latest Investment Update
Media release, 2022