CEFC and ANZ finance loan discounts to help business reduce emissions and cut energy use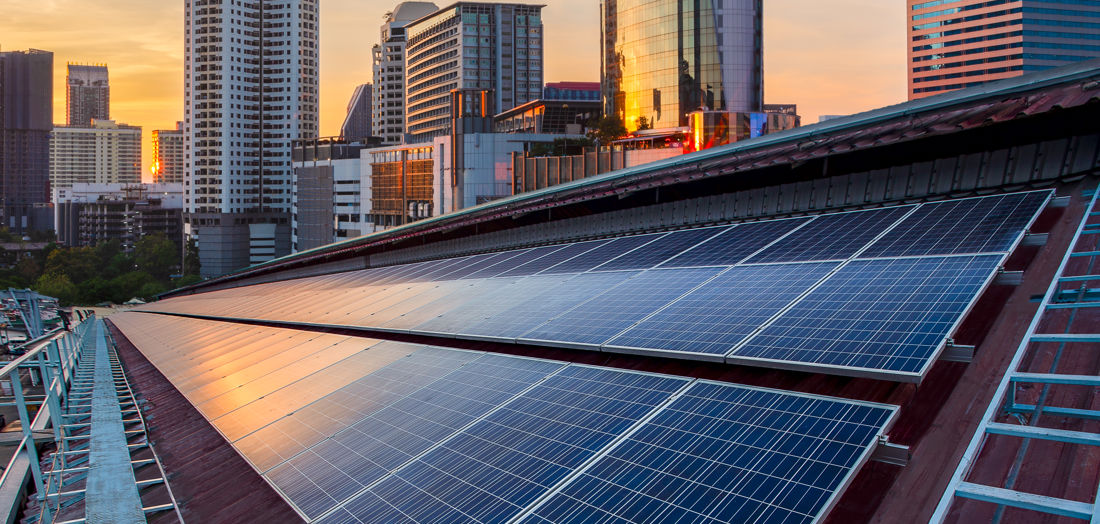 8 August 2022
The CEFC is investing up to $200 million alongside ANZ Bank as part of a new program to provide discounted clean energy finance to ANZ business customers. The discounted finance is designed to encourage small to medium sized (SME) businesses to invest in a broad range of activities to cut their emissions – from renewable energy to energy efficient and precision agricultural equipment, recycling technologies and electric vehicles.  
The CEFC and the ANZ will each contribute 0.25 per cent toward a 0.5 per cent discount on loans of up to $5 million. The finance extends the well-established CEFC co-financing programs, which have seen financial institutions provide more than 5,500 asset loans to business borrowers Australia-wide. 
CEFC CEO Ian Learmonth said: "Best-in-class clean technology is good for business and the environment. Businesses that install renewable energy and adopt the latest energy efficiency innovations can improve their bottom line and reduce their emissions.  
"Small to medium businesses are a critical part of Australia's economy. As the cost of energy and other inputs continues to rise, it is important to help them access the benefits that renewable energy, battery storage and energy efficient equipment can deliver.   
"In the five years we have worked with the ANZ we have seen strong interest from SMEs in using clean energy technologies to reduce their carbon footprint and improve their energy efficiency." 
ANZ has committed to support customers transition to net zero emissions by 2050.   
ANZ Managing Director of Commercial and Private Banking, Isaac Rankin said: "At ANZ we are supporting our customers to invest in their businesses and help them to transition towards a low-carbon economy.
This program will help our customers invest in crucial assets to help them grow their business, in a sustainable way.
"We are seeing many of our customers change how their businesses operate, moving towards a more sustainable future. Whether it be an electric truck or solar panels, we want to give Australian businesses access to finance, services and advice to invest in equipment which will help them shift to low carbon business models and operations that put them on a path to net zero emissions." 
The Energy Efficiency Council has estimated that improving energy efficiency has the potential to save households and businesses up to $7.7 billion each year on their energy bills.1 
CEFC Head of Debt Markets Richard Lovell said: "This investment builds on the success of previous CEFC programs that help mobilise capital to finance sustainability measures for Australian businesses. ANZ is to be commended for its ongoing commitment to making clean energy technologies more accessible to customers and contribute to the momentum toward net zero emissions.  
"We are also excited to be working with ANZ to specifically support opportunities in the recycling sector – the first time we have included this element in a co-financing program. At least 10 per cent of the CEFC finance will be directed towards eligible recycling equipment, strengthening waste processing and resource recovery operations and cutting landfill emissions." 
This investment takes the total cumulative CEFC commitment to the ANZ clean energy finance program to $450 million. It has financed the installation of clean energy technologies across the economy, including more than $66 million in the agriculture sector, $30.9 million in manufacturing, $26.7 million in retail and wholesaling and $21.8 million in mining.  
The CEFC has a strong track record of working with the Australian finance industry to unlock capital to improve sustainability. Previously more than $1 billion of CEFC finance has been deployed to help commercial borrowers access discounted finance to invest in renewable energy and energy efficiency. 
Please note: The CEFC does not provide finance to individual borrowers and is not involved in individual financing decisions. Interested borrowers should contact ANZ directly. 
1 Energy Efficiency Council, The World's First Fuel, p9.  
Media release, 2022