CEFC and IFM Investors bring sustainability focus to mid-market private equity growth companies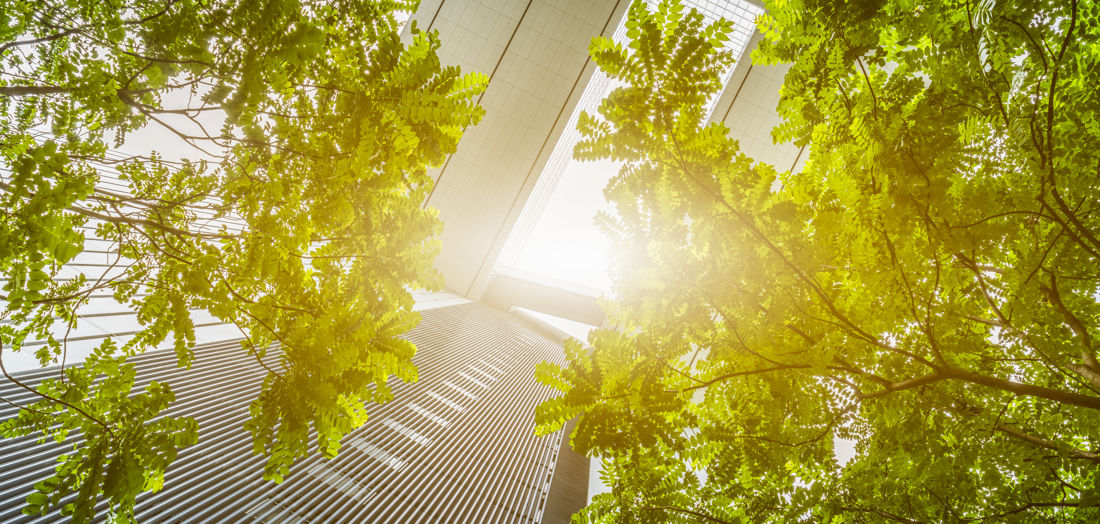 15 February 2022 
The CEFC has committed $80 million to the IFM Investors Private Equity Growth Partners Fund, which invests in and supports Australian-based mid-market growth companies.  
The fund investment strategy aims to accelerate emissions reduction activities in these companies, demonstrating the significant value that a focus on sustainability can bring to the private equity investment class, while also supporting sustainability gains across diverse areas of the Australian economy.   
The CEFC investment, made on behalf of the Australian Government, comes alongside investments by Superannuation funds legalsuper and HESTA. Investments will be targeted at companies that have the potential to facilitate widespread emissions reduction through their products and services, or through their own business operations. 
Established by industry super owned IFM Investors and managed by the IFM Investors private equity team, the new fund aims to invest in companies with high growth potential, resilient and profitable business models and strong management. The companies, predominantly focused in the Australian technology, business services and healthcare sectors, will be chosen based on their potential to drive a material reduction in emissions. Importantly, this will include innovative companies with the potential to capitalise on the transition to net zero emissions by bringing new technologies and business models to market. 
As part of its innovative investment approach, the IFM strategy will measure the carbon footprint of each investee company at the point of acquisition, with a view to achieving net zero scope 1 and 2 emissions within five years. 
It will also take steps to reduce scope 3 emissions across its portfolio, working with upstream suppliers, downstream customers, channel partners and industry peers, effectively extending the impact of its activities to help drive economy-wide decarbonisation. It comes as companies in IFM's private equity portfolio have been certified carbon neutral by Climate Active, which represents the Australian Government's certification standard.  
CEFC CEO Ian Learmonth said: "Private equity investors have a strong track record of delivering change across their portfolios and we see it as critical that we bring this expertise to the challenge of emissions reduction. There are real benefits to building the sustainability profile of mid-market growth companies, from cutting their emissions and operating costs to making them more attractive to the fast-growing pool of sustainability-focused investment capital. The private equity sector is in the early stages of the transition to lower emissions and we are proud to work with IFM Investors to help accelerate this market momentum as institutional investors look to build more sustainable investment portfolios." 
IFM Investors Head of Private Equity Stuart Wardman-Browne said: "We're delighted that the CEFC, legalsuper and HESTA are investing with IFM at such an exciting time for the private equity sector. In addition to our focus on investor returns, IFM has a track record of helping to drive down emissions at our PE portfolio companies and we look forward to working with our investors to support more companies' transition to a low carbon economy. We firmly believe that taking a responsible investment approach is integral to creating value for our investors and their members and beneficiaries." 
CEFC Director for Investments Julia Hinwood added: "Our analysis suggests that some 60 per cent of Australia's national emissions come from companies outside the ASX 300. These middle market growth companies play a critical role right across our economy, in terms of jobs, innovation and investment. Together with IFM Investors, we are confident these companies can achieve long term growth while making sustainability considerations a core part of their strategic growth ambitions. At the same time, we are tapping into the growing investor demand for sustainability-focused investment products, which can really underpin investment in lower emissions." 
legalsuper CEO Andrew Proebstl said: "We are very attracted to the investment opportunity in the Australian middle market and our research has indicated that these companies can be the future leaders with the right ownership and strategy. This segment has historically attracted less institutional capital compared to larger companies and there is significant opportunity for patient capital to advance these businesses in the areas of innovation, sustainability and growth. Partnering with IFM, we are excited to be able to influence sustainable practices, as well as establish sustainable cultures at a relatively early stage in a business' life, which we believe will generate strong long-term outcomes." 
HESTA CIO Sonya Sawtell-Rickson said Institutional investors have a vital role to play in helping transition our economy and companies for a low carbon future: "We are driving down carbon emissions right across our portfolio. Through our private equity investments, we're backing innovative climate solutions and helping companies grow while having a light footprint. By doing this, we're helping enhance the long-term value of our members' investments, while having a positive impact on the world they will retire into." 
According to the Responsible Investment Association of Australia, the market for responsible investments in Australia grew to $1.2 trillion in 2020, 15 times the growth rate of professionally managed investments.   
The CEFC has also invested $80 million in the private equity Adamantem Capital Fund II, which aims to reduce emissions across a portfolio focussed on consumer staples, healthcare and business to business services. 


About IFM Investors  
IFM Investors was established more than 25 years ago with the aim to protect and grow the long-term retirement savings of working people. Owned by a group of Australian superannuation funds, the organisation has A$179 billion under management as at 30 September 2021. Because IFM is owned by industry superannuation funds, we prioritise the interests of over 500 like-minded investors worldwide by focusing on assets that aim to combine excellent long-term risk/reward characteristics with broad economic and social benefits to the community. As a signatory to The United Nations-supported Principles for Responsible Investment, IFM actively engages on ESG issues with the companies in which we invest with the aim of enhancing their net performance while minimising investment risk. Operating globally from offices in Melbourne, Sydney, London, Berlin, Zurich, New York, Hong Kong, Seoul, Amsterdam and Tokyo, IFM manages investments across infrastructure, debt, listed equities and private equity assets. For more information, visit www.ifminvestors.com  


About legalsuper 
legalsuper has been the industry super fund for Australia's legal community for more than three decades. Our vision is to empower the Australian legal community to build wealth for their life in retirement by delivering strong investment returns and being high performing in all that we do. We work closely with and support law societies, bar associations and other legal profession membership organisations including sponsorship of continuing professional development and support of mental health first aid training across Australia. 


About HESTA 
HESTA was the first major Australian superannuation fund to commit to reducing absolute carbon emissions across its entire investment portfolio to net zero by 2050 and to achieve a 33 per cent reduction by 2030. The largest superannuation fund dedicated to Australia's health and community services sector, HESTA has more than 900,000 members and managers over $66 billion in assets invested around the world. 
As a responsible long-term steward of their members' retirement savings, HESTA focuses on achieving strong, sustainable, long-term returns while making a positive difference to the world members will retire into. HESTA is the acronym for Health Employees Superannuation Trust Australia and should appear in capitals. 
Media release, 2022