CEFC and Paraway Pastoral make landmark commitment to support Global Methane Pledge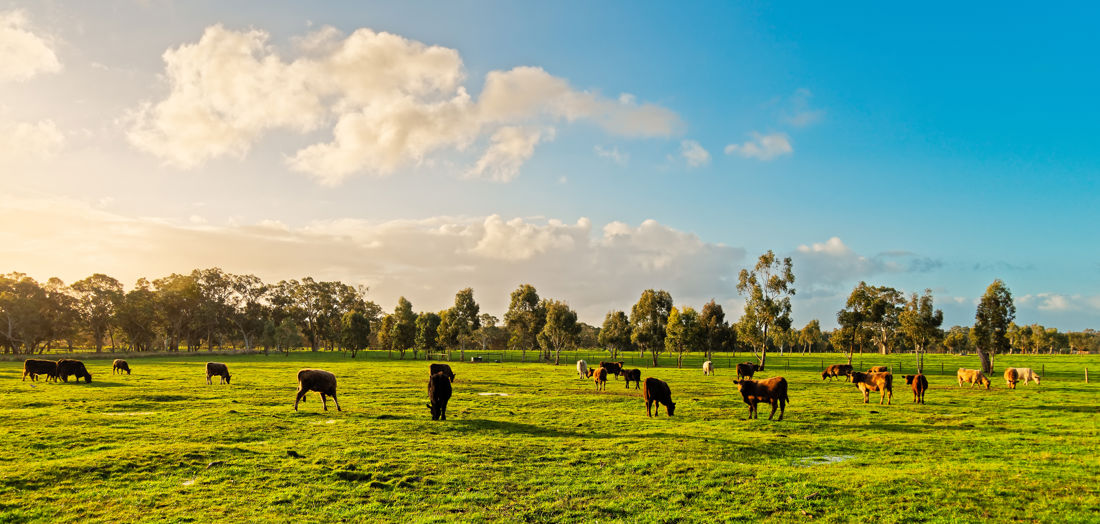 29 August 2022 
In a landmark $75 million commitment in the pastoral sector, the Clean Energy Finance Corporation (CEFC) is targeting cuts to on-farm methane emissions, together with Paraway Pastoral Company (Paraway), one of Australia's largest pastoral operators. 
The CEFC commitment, through an agricultural fund managed by Macquarie Asset Management, will see Paraway aim to reduce its methane intensity by at least 30 per cent by 2030, aligned with the principles of the Global Methane Pledge.  
Macquarie Asset Management is committed to sustainability and works closely with portfolio companies of its managed funds, like Paraway, to ensure they have the capabilities, and resources needed to measure their emissions, set reduction targets, and develop realistic plans to achieve them. 
Operating 28 pastoral and cropping farms over more than 4.5 million hectares across Australia, Paraway has capacity to run more than 220,000 cattle and 250,000 sheep, as well as a mixture of dryland and irrigated cropping. 
As part of the commitment, Paraway will trial and showcase new technologies and practices to cut emissions, including altered herd management and genetics selection, changes to feed additive and farm practices, vegetation management and enhanced emissions measurement. Progress will be shared with other producers to encourage further emissions reduction in the vital agriculture sector. 
CEFC CEO Ian Learmonth said: "The agriculture sector is a vital part of the Australian economy and critical to our efforts to feed the nation and the world. As an emissions intensive industry that contributes significantly to Australia's carbon footprint, we must redouble our efforts to help farmers do their important work sustainably. 
"We are excited to work with Paraway on its net zero pathway, including addressing important methane emission reductions which we hope can be translated to the broader pastoral sector. Paraway's portfolio of farms is ideally suited to test some of the innovative emission reduction technologies and practice changes for pastoral operations.  By adopting the principles of the Methane Pledge, Paraway has shown significant industry leadership in its' commitment to curb methane emissions. 
"Cutting methane and on-farm emissions is vital to ensuring Australian livestock producers are on a level playing field with other big meat producing nations, who are also lifting their focus on emissions."  
Methane is a potent greenhouse gas that is about 80 times more powerful than carbon dioxide at trapping heat in the earth's atmosphere over a 20-year timespan. More than half of global methane emissions stem from human activities, with livestock management identified as the source of 48 per cent of Australia's methane emissions in 2020.  
Methane also has an average breakdown time of around a decade, compared with centuries for carbon, meaning reductions in methane emissions can have more immediate benefits to the environment.1 
Paraway CEO Harvey Gaynor, said: "Productivity, safety and sustainability all go hand in hand and pursuing new methods of sustainable production in Australian agriculture is a core principle of our approach. 
"We're delighted to be working with the CEFC to trial new and innovative ways to reduce emissions in our pastoral operations for the benefit of the broader sector, with the long-term aim of producing more of the quality food the world needs, while reducing our environmental impact." 
Australia has a proud pastoral history and Australian red meat businesses are among the most innovative in the world. With an estimated $35 billion dollar value per year placed on Australia's livestock sector2, the red meat sector also makes an important contribution to the Australian economy and is among the world's largest beef exporters.3  
Coupled with the fact the red meat industry is custodian to around half of Australia's land mass, addressing methane in the agricultural sector presents an enormous and unique opportunity to make a substantial contribution to Australia's net zero transition.4  
Across Australia, livestock is the third largest source of greenhouse gas emissions after the energy and transport sectors and remain the nation's predominant source of methane emissions.5 Most of these emissions are from enteric methane, which is gas exhaled by ruminants as a natural part of the livestock digestion process, representing a loss in energy available for animal production.  
Existing practices that can improve animal productivity and reduce enteric methane emissions intensity include selective breeding to improve genetic performance, altering herd management practices, removing unproductive animals from the herd, engaging in farm practice changes and addressing vegetation management.  
Paraway will share its experience in developing pathways to decarbonisation with the farming sector, establishing a series of demonstration farms across different regions with varying production systems and emissions challenges. Demonstration activities undertaken may include addressing revegetation without reducing productivity, stubble management to improve soil health and protecting and enhancing biodiversity. It will also continue to develop robust data and reporting practices, monitoring and accounting for its greenhouse gas emissions using the latest tools and methodologies.  
The CEFC is an active investor in the agriculture sector, having previously committed more than $720 million to small and large scale agricultural projects, including emerging soil carbon initiatives. 

About Paraway 
Paraway Pastoral Company, an operating business within an agricultural fund managed by Macquarie Asset Management, currently operates 28 pastoral enterprises across a number of diversified climatic zones and a range of country types. The company divides its operations into four regions: Northern (consisting of properties in Queensland), Central East (with properties in the New England), Central West (with properties in Western NSW) and Southern (including Southern NSW and Victoria). Collectively the properties have the capacity to carry over 220,000 cattle and 250,000 sheep. Dryland and irrigated cropping exists in each of the regions for the production of hay, silage and grain crops for external sales and feeding livestock. For more information, visit: https://www.paraway.com.au/ 
1  Nature, Control methane to slow global warming – fast. 25 August 2021.
2 Department of Agriculture, Fisheries and Forestry, ABARES, Outlook for livestock: June quarter, 2022.  
3 Australian Department of Agriculture, Fisheries and Forestry, Australian red meat export statistics, July 2022. 
4 Australian Bureau of Statistics, Land management and farming in Australia, 2016-17. 
5 WA Department of Primary Industries and Regional Development, Carbon farming, February 2022.  
Media release, 2022