CEFC backs new Australian company offering infinite possibilities for plastic recycling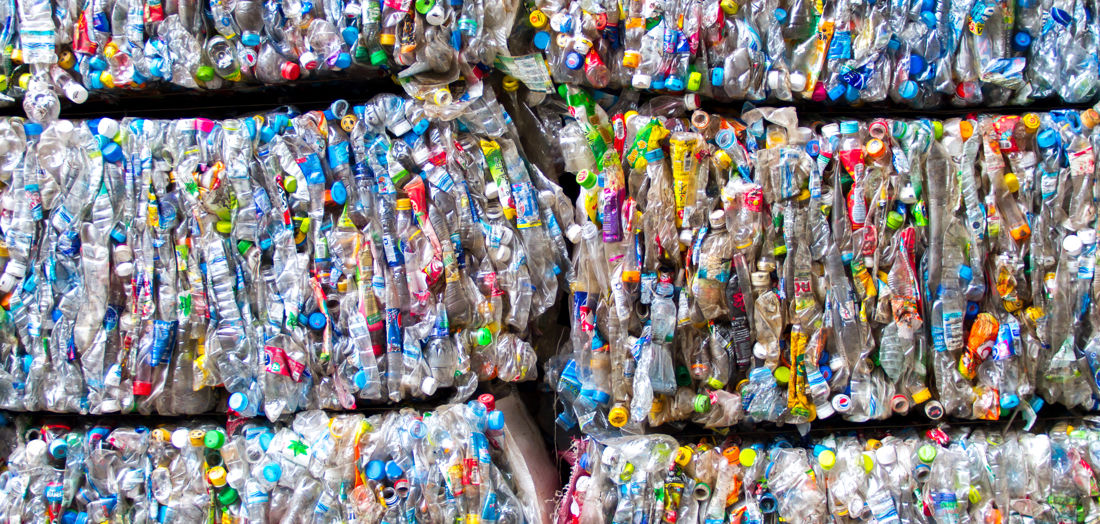 14 March 2022
An Australian company has won the backing of the CEFC to tackle the traditional limitations of plastics recycling, allowing plastics to be recycled infinitely using an enzyme which dramatically accelerates the bacterial breakdown of plastic. The CEFC, through its Clean Energy Innovation Fund, is investing $1.1 million in Samsara Eco (Samsara).
The CEFC investment, made on behalf of the Australian Government is a part of a $6 million capital raising.
Samsara is developing a process that breaks down plastics, returning them to their original building blocks. This means the materials can be reused in new plastics, avoiding the constraints of existing recycling technologies. Samsara Eco has also attracted investment from CSIRO's Main Sequence, and W23, the Woolworths venture capital and innovation fund.
CEFC CEO Ian Learmonth said: "Samsara's innovative technology is bringing a welcome solution to the major challenge of plastics recycling. The ability to infinitely recycle plastics is likely to significantly increase recovery rates and reduce the volume of plastics that end up in landfill.
"Expanding resource efficiency and creating a circular economy can radically improve recycling in Australia and around the world. The potential emissions and landfill benefits are enormous."
Samsara founder, Paul Riley commented: "The current approach to recycling is simply inefficient and ill-equipped to handle the plastic pollution crisis we are faced with today. If we are serious about changing our ways, we need a new approach to how plastic is made and recycled.
"Samsara is that answer. Instead of mining for fossil fuels to create new plastics or relying on current recycling methods which sees only about nine per cent actually recycled, we can take plastic that already exists and infinitely recycle it.
"The latest round of capital raising brings us one step closer to making infinite recycling a national and global reality."
The CEFC has appointed Virescent Ventures to manage investments made through the Clean Energy Innovation Fund.
Virescent Ventures Managing Partner Ben Gust said: "The incredible scientists at Samsara have achieved something akin to the holy grail of recycling. Samsara has a solution to one of the world's greatest environmental problems, that of plastic waste. This type of technology has the potential to reduce landfill and also contribute to decarbonisation. With the potential to entirely replace the manufacture of virgin plastics, the future in this field is bright."
Global plastic use is expected to double by 2040, with the majority of plastic sent to landfill, and only 13 per cent recycled1. Australia's plastics related carbon footprint, at around a tonne per year, is among the highest in the world2.
Current mechanical recycling requires clear and clean plastics, excluding millions of tonnes of coloured plastics. The process means plastics can only be broken down for reuse a limited number of times due to structural degradation. Plastics incineration releases stored carbon into the environment, along with potentially toxic chemicals.
Working in partnership with the Australian National University, Samsara's proprietary technology involves a depolymerization process which uses modified enzymes to rapidly degrade plastic down to small molecules. This ensures recycled plastics materials have the same structural integrity as virgin plastics.
The patented process builds on a 2016 discovery of bacteria that produces an enzyme that consumes plastic, Japanese researchers found the bacteria at the bottom of landfill, spurring researchers around the world to further enhance the breakdown of plastics.
Samsara has synthesised a novel enzyme to be dramatically more effective, compressing a process that would naturally take millennia. After being broken down to its original components, the resulting product can be sold in pelletised form to customers.
The manufacture of plastics is a significant source of carbon emissions, in part due to the use of fossil fuels used during the extraction and transportation processes
Recycling technology has been highlighted as a key emerging technology under the Australian Government Technology Investment Roadmap to support the transition to a lower emissions economy.
Advanced recycling methods, such as Samsara's technology, can assist Australia meet the National Waste Policy target of 80 per cent resource recovery from all waste streams by 2030. The investment is through the CEFC $100 million Australian Recycling Investment Fund, which draws on existing CEFC finance and focuses on projects which use clean energy technologies to support the recycling of waste plastics, paper, glass and tyres.
The CEFC has previously invested in a PET recycling facility in regional New South Wales under the Australian Recycling Investment Fund and has provided focus on the valuable role for waste and resources play in the vital transition towards net zero in its report Energising resource recovery: The Australian Opportunity.


About Virescent Ventures
At Virescent Ventures we believe there's no need to choose between emissions impact and commercial impact. Virescent Ventures invests in founders, technologies and businesses that help achieve zero emissions and beyond. Virescent Ventures was born out of the Clean Energy Innovation Fund, part of the Clean Energy Finance Corporation. We invest from pre-seed to late-stage growth capital, continuing to back great founders and companies as their needs evolve. We invest in deep tech and business model innovations, software and hardware. www.virescent.vc


1 Department of Agriculture, Water and Environment, National Plastics Plan 2021, p2.
2 https://www.nature.com/articles/s41893-021-00807-2
Media release, 2022