CEFC congratulates AgriWebb on $10 million raise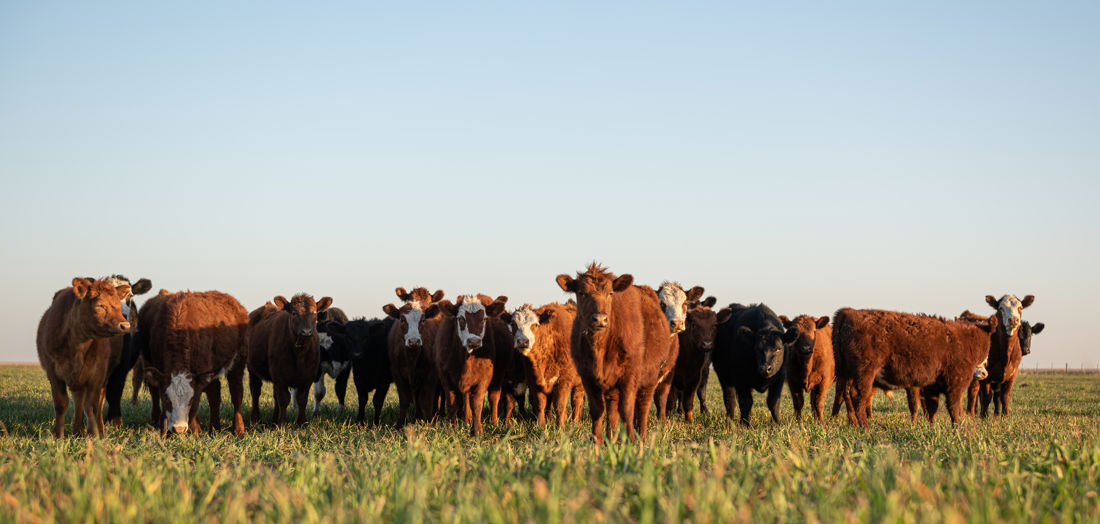 The CEFC congratulates AgriWebb on the latest capital raise for its leading livestock management platform. With an investment commitment now totalling $6 million, the CEFC is backing AgriWebb to help track methane emissions from livestock to support more sustainable farming. 
AgriWebb media release 
AgriWebb announces $10 million investment to continue transforming sustainable livestock management through data 
11 October 2022 
The latest investment round marks a new milestone in AgriWebb's mission to become the most comprehensive ground-truth database for sustainable beef production  
AgriWebb, the leading livestock business management solution, has secured an additional AU$10 million, adding two more top tier investors to an impressive list of leading agtech and sustainability investors.  
The latest raise includes the addition of premiere sustainability and agtech venture capital firms, Germin8 Ventures and iSelect Fund, bringing the total amount raised in its series B to AU$40 million.  
New investors Germin8 Ventures and iSelect Fund, who join existing share investors including Grosvenor Food & AgTech, Telus, and the Clean Energy Finance Corporation, focus on supporting innovative, market-leading technology partners that address critical global issues. AgriWebb's latest capital raise has defied increasingly challenging investment market conditions, emphasising the market's appetite for data-driven tech that can measurably impact global food security and climate realities – and the confidence investors have in AgriWebb's ability to make this impact. 
Justin Webb, AgriWebb Co-Founder and Executive Chairman said: "Livestock producers deserve better technology to help them maximise their business and consumers need more reliable provenance for the animal and environmental welfare of their food. We know it, and the investment community reflected that dynamic. AgriWebb has always been about serving the farmers, and this round of funding doesn't change our mission; it simply magnifies it." 
The capital has been earmarked to amplify product expansion and improvement, enabling AgriWebb to release new features and capabilities that support improved animal productivity as well as sustainable land stewardship. As a platform, AgriWebb will continue to evolve with farmers to help not only today's generation of livestock producers succeed, but the next generation as they take over management with key operational data at their fingertips.  
The latest round of funding will also fuel AgriWebb's plans to launch and rapidly expand a unified agtech ecosystem built to address producers' growing need to harness data-driven on-farm insights that help them command greater value for responsibly produced red meat and increased compensation for sustainable land stewardship. Early-stage partners include Cibo Labs, FarmBot, and FarmO. 
"AgriWebb fits with Germin8's thesis to invest in the full-stack enterprise software companies within AgTech that bring essential enterprise value to farmers in alignment with practices that are sustainable. There are very few software offerings capable of accelerating the regenerative agriculture practices our climate stands to benefit from, and even fewer that target livestock production rather than being at odds with it," said Michael Lavin, Managing Partner at Germin8 Ventures. "AgriWebb is a stand-out in terms of the value brought to its customers, its top-quartile performance across a variety of SaaS benchmarks, the expansive data opportunities available to the company and the authenticity in the founders' backgrounds deeply rooted in ranching." 
"There is a misconception that agriculture is at odds with climate, but the importance of sustainability and implementing sustainable practices is not lost on farmers and producers. In fact, for farmers, the long-term sustainability and viability of their land is of utmost importance. Talk to any landholder and you'll understand their long-term goal is to pass on their land in better condition to the next generation," said Mr. Webb.  
"Sustainable and regenerative practices can and do exist in tandem with productive and profitable farms, and we remain steadfast in our endeavour to support producers now and in the future through data that measures, manages and improves the sustainability of the food supply chain from farm to plate." 
With 250 new users each month, AgriWebb manages over 19 million head of livestock across 55 million hectares around the globe, including but not limited to Australia, the United States, and the United Kingdom. 
Media release, 2022