CEFC finance delivers green foundations for Perth's most sustainable logistics and industrial estate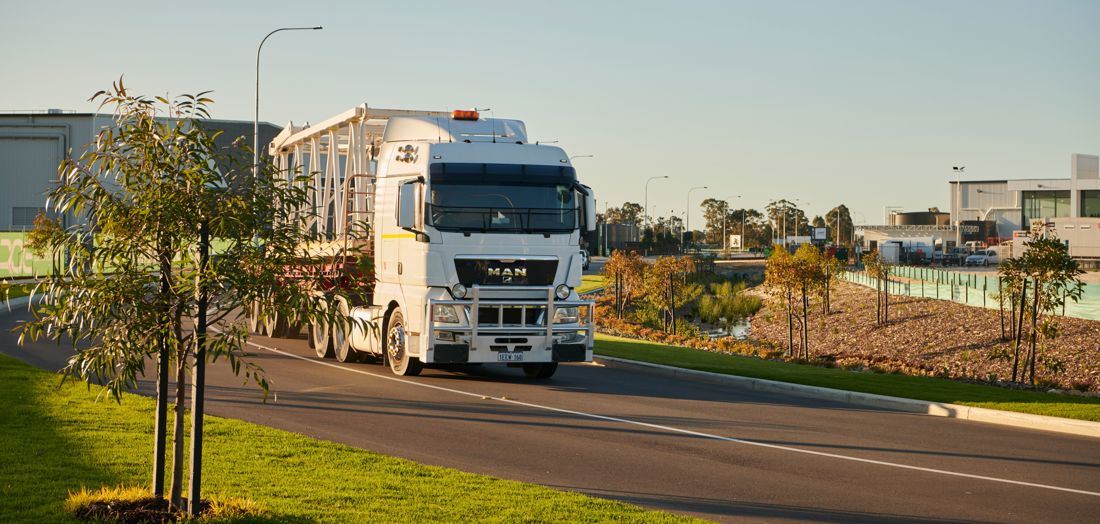 24 March 2021 
A landmark CEFC investment in the property sector aims to drive down emissions and energy costs by using low carbon concrete, solar PV and sector-leading sustainability measures to create Perth's most sustainable industrial estate. 
In its first direct investment to reduce embodied carbon in property construction, the CEFC has committed $95 million on behalf of the Australian Government, to help deliver the 56-hectare Roe Highway Logistics Park (RHLP) as a carbon neutral development. The project's environmental initiatives are being led by Hesperia in collaboration with its development partners, Fiveight and Gibb Group. 
The developers will use low carbon construction materials across at least five new warehouses to be built in the next 18 months. The use of low carbon concrete at RHLP could reduce emissions by up to 42 per cent compared to traditional concrete, according to analysis by leading sustainability consultant Edge Environment. 
The built environment accounts for about a quarter of Australia's greenhouse gas emissions and buildings contribute about 39 per cent of global emissions. 
CEFC CEO Ian Learmonth said: "The construction sector is a significant emitter of greenhouse gases and the lack of low carbon alternatives to traditional building material has so far made it difficult to abate. Exciting developments in low carbon construction materials are giving us the chance to accelerate decarbonisation, and success in this sector will help spur Australia's transition to a low emissions economy. 
"Importantly, the focus on low carbon construction materials at RHLP can play a critical role in influencing supply chains in the construction industry. This offers a new pathway to cut emissions from the supply chain, known as scope three emissions, and provides a world-leading example of low carbon options for the industry." 
Hesperia Managing Director Ben Lisle said the CEFC investment was an important step in delivering an industrial estate to the highest sustainability standards through multiple initiatives which will demonstrate to the property sector that it is possible to deliver carbon neutral projects on a large scale. 
"We want to be part of the solution in reducing carbon emissions in Australia and the best way to achieve our goal is by finding synergies between our developments and new green technologies and construction methods. We are pleased with the long-term support of the CEFC as it will help make the Roe Highway Logistics Park a showpiece that can inform other similar developments across Australia," Mr Lisle said.  
The development will include up to 2 MW of solar PV across new and existing warehouses, enabling all tenants in warehouses owned by RHLP to draw on the clean energy generated to cut their emissions and power bills. Grid-friendly technology such as smart inverters, smart metering, power factor correction and voltage control will enable it to complement the South West Interconnected System. 
The energy investments are supported by a range of other sustainability initiatives including on-site water recycling and the latest storm water management systems, low energy lighting, the use of materials such as double glazing and specialist insulation to improve heating control and further reduce energy use, and strategic native tree planting across the estate. 
Research co-developed by the CEFC in 2019 estimates that Australia is using less than five per cent of its capacity for rooftop solar. Much of this untapped potential is in commercial and industrial sites, which have an estimated capacity of 28GW of rooftop solar. According to the CEFC Distributed Energy Report, Australia's solar PV capacity could increase to nearly three times its current levels by using industrial rooftops in parallel with the increasing uptake of residential rooftop solar.  
Existing and future tenants at RHLP include national and global businesses operating across the logistics, freight, pallet, and oil and gas services. 
Mr Learmonth added: "With this investment the CEFC has now committed about $629 million to WA projects across the renewable energy, energy from waste, bioenergy, resources and property sectors. This is an important milestone that demonstrates the depth and breadth of our portfolio and the strength of our commitment to the important WA market."  
About Roe Highway Logistics Park 
RHLP is the largest, premium industrial estate to be established in Perth in more than a decade. The 56-hectare development is at the centre of Perth's major arterial road network and forms an extension to the city's inner eastern core industrial precinct. It is the best-connected industrial estate in Perth, with RAV 7 truck access from both Roe Highway and Tonkin Highway via traffic light controlled intersections. The Park benefits from freight rail access via the WA Government's new Kenwick Freight Rail Facility.  
Media release, 2021