CEFC finance unlocks clean power, lower emissions for industrial tenants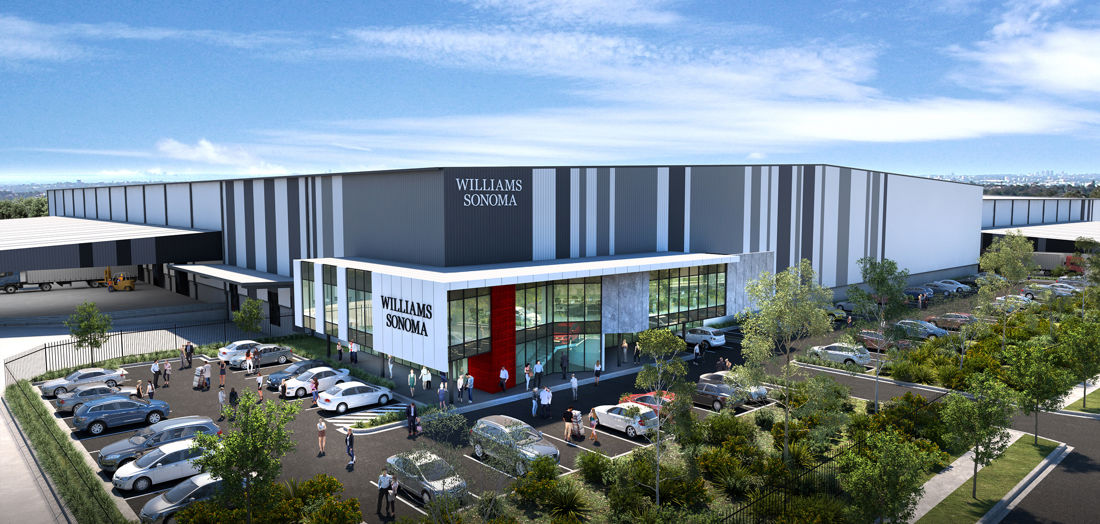 19 April 2021 
A CEFC investment of up to $75 million in Frasers Property's A$300 million sustainability linked loan (SLL) will help deploy clean energy technologies in two Australian industrial projects that will reduce embodied carbon, cut operating emissions and deliver zero carbon energy electricity for tenants at no additional cost.
Innovative distributed energy generation models will be installed at Rubix Connect in Victoria and The Horsley Park Estate in New South Wales to deliver carbon neutral electricity through onsite solar, battery storage and a biodiesel generator. Frasers Property energy retailer Real Utilities will provide Climate Active certified carbon neutral electricity to the properties' common areas and its tenants. 
The CEFC investment is made on behalf of the Australian Government. Under the terms of the SLL, Frasers Property will receive a lower interest rate by targeting a minimum 4-star GRESB rating on its development and standing investment Australian properties. Barclays is acting as Sole Sustainability Coordinator. 
The property sector has taken great strides to reduce its carbon footprint but there is still much work to be done, particularly in industrial property.
"Frasers Property and Real Utilities' carbon neutral distributed energy solution unlocks the value of on-site solar, batteries, biodiesel and metering technologies, allowing them to take a long term, strategic and active role in the management of their tenants' energy needs. 
"This new model has the potential to revolutionise energy use in industrial property. It extends the benefits of clean energy to industrial tenants, offering clean, green power for the cost of brown power. The biodiesel generator can also contribute power to the grid, increasing the energy resilience of these properties." 
The built environment accounts for about a quarter of Australia's greenhouse gas emissions and buildings contribute about 39 per cent of global emissions. 
Frasers Property and Real Utilities are part of the Frasers Property Group, a multi-national developer-owner-operator of real estate products and services across the property value chain. All of Frasers Property's Australian operations are certified carbon neutral under the Australian Government's Climate Active Carbon Neutral Standard. Frasers Property Australia has also set a target to be net zero carbon by 2028, which has been validated by the Science Based Targets Initiative. 
A range of sustainability features will be adopted to reduce the properties' operating emissions to zero, including passive design, LED lighting with advanced controls, energy monitoring systems, solar PV, battery storage, biodiesel generation, building electrification and 100 per cent carbon neutral energy supply from Real Utilities. 
Frasers Property will also target a minimum 15 per cent reduction in embodied carbon when measured against a code compliant new facility, using features including steel in the fibre concrete slabs to reduce the amount of concrete used, as well as the procurement of materials with embodied carbon disclosures. 
Paolo Bevilacqua, General Manager of Real Utilities at Frasers Property said: "We are delighted to collaborate with the CEFC. Our work together demonstrates Real Utilities' commitment to providing innovative and carbon neutral energy solutions for our customers, consistent with our ambition to become an industry leader in sustainability. We have adopted ambitious sustainability goals, and these are guiding our long-term planning to help future proof our properties, our communities and our customers." 
About Frasers Property and Real Utilities 
Frasers Property manages over A$8 billion of Australian assets as of 30 September 2020, including Burwood Brickworks in Melbourne, the first retail development in the world vying to achieve Living Building Challenge® certification, the world's most rigorous sustainability standard in the built environment administered by the International Living Future Institute. Real Utilities is a licensed Australian energy retailer that owns and manages energy infrastructure within some of Frasers Property's communities with the mission to be greener, cheaper and simpler.   
Media release, 2021