CEFC investment builds Australian financial and energy markets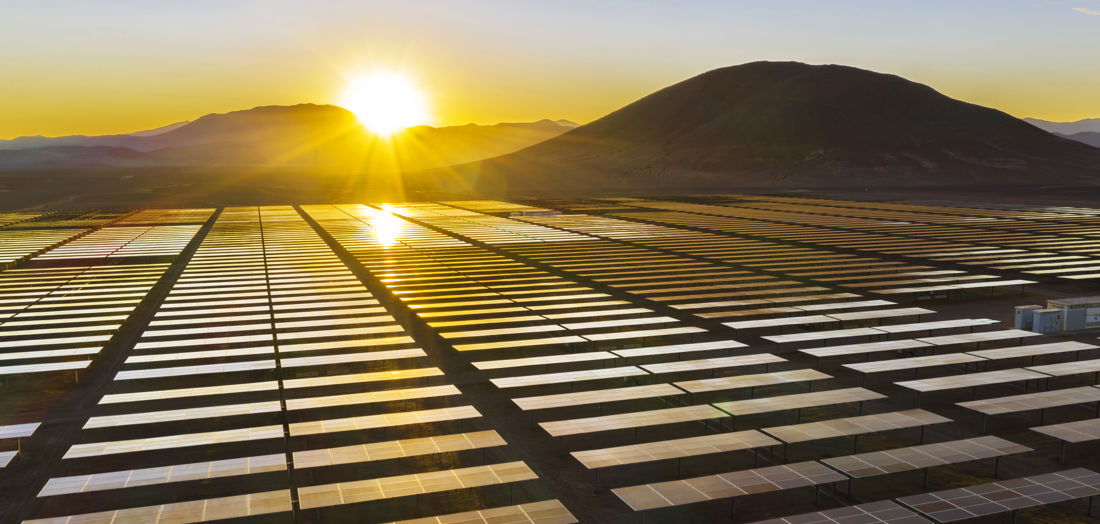 The CEFC has made a $75 million cornerstone commitment to Octopus Investments Australia's first renewable energy platform for the development of utility scale solar and storage. The investment comes alongside a commitment made by leading Australian superannuation fund, Hostplus, further crowding in institutional capital to the Australian energy sector and supplying the growing appetite from superannuation members for more products with sustainable and renewable assets. The CEFC investment marks the entry of a major global fund manager into the Australian market, enhancing Australia's position as a global financial hub and helping to drive the transition towards net zero emissions.   
Octopus Australia media release 
20 July 2022 
Octopus Australia launches $10 billion, ground-breaking, renewable energy platform for institutional and wholesale investors.  
Today, Octopus Investments Australia ("Octopus" or "Octopus Australia") is excited to announce the launch and successful first close of its renewable energy platform for Institutional and Wholesale investors. Octopus has simultaneously closed two funds (each reaching their target fund raise) which are co-investing into a multi-billion-dollar Australian renewable energy portfolio. The Octopus Australia Sustainable Investments (OASIS) Fund, open to institutional investors, and the Octopus Renewable Energy Opportunities (OREO) Fund, open to wholesale investors, have access to the entire Octopus Australia utility scale energy and storage portfolio. The 333 MW Darlington Point Solar Farm, Australia's largest operational solar project located in NSW, is the first project to be jointly acquired by OASIS and OREO. 
Octopus's platform, set-up to manage Australia's energy transition, will finance the entire renewable energy life cycle from development, through construction and into long-term operations. Currently the secured portfolio sits at $3 billion across wind, solar and storage, with a visible pipeline of an additional $5 billion. Further information on the next acquisition by Octopus Australia will be announced shortly. 
Amongst OASIS's institutional investors are superannuation fund Hostplus, the Clean Energy Finance Corporation (CEFC) and Octopus Renewables' Sky Fund (which is backed by leading European institutional investors), all of whom have long-standing relationships with Octopus, value the team's specialist expertise in large scale renewables infrastructure, and crucially share Octopus's values and approach to supporting the communities which host our sites.  
The Octopus Australia platform will also support and fund projects that are generated from our JV and Indigenous-owned renewable energy company, known as Desert Springs Octopus. Desert Springs Octopus brings renewable energy and other infrastructure opportunities to First Nations Australians across Australia.  
Sam Reynolds, Managing Director of Octopus Australia says 'We are very pleased to launch this unique platform for Australian institutional and wholesale investors to participate in Australia's renewable energy future. We're thankful to continue our relationship with Hostplus, CEFC and the Sky Fund. The Octopus Group's approach to investing in renewable energy has developed globally over the last 15 years. As such, we saw early on the massive opportunity in Australia and how a portfolio approach to the market could align our institutional customers (in OASIS), alongside our family office and advised investors (in OREO) to create defensible and sustainable value into the future.' 
CEFC Executive Director, Monique Miller said: "Australia needs significant renewable energy build-out to tackle the task of decarbonising the grid and meeting our net zero targets. It's a pleasure to be working with Octopus again. Our $75 million* cornerstone commitment into the OASIS fund will help address the need for new investment in utility-scale renewable energy projects, and facilitates the entry of a major global fund manager into the Australian market. It's also great to be making the investment alongside key superannuation funds, showing the strong opportunity for institutional capital to supply the ongoing demand for exposure to renewable energy investment."  
Hostplus, Chief Executive Officer, David Elia said: "We are really pleased to further strengthen and extend our existing relationship with Octopus Australia by participating in the launch of their new renewable energy platform.  Australia, like the rest of the world, is on the cusp of a significant energy transition and we look forward to being involved in the entire life cycle of investment opportunities that this brings. Reflecting our commitment to both Net Zero 2050, and to reconciliation, we are particularly excited to help support and finance projects developed by the Desert Springs Octopus - aimed at supporting our indigenous communities to reduce their reliance on fossil fuels and help create other investment opportunities, new jobs, training, local procurement and cultural benefits. Importantly, this opportunity further diversifies our portfolio, an important aspect in the delivery of sustainable long term returns for our members." 
*The CEFC extended its commitment to OASIS in 2023 to a total of $150 million.
About Octopus Australia  
Octopus Australia is a subsidiary of the UK's Octopus Group. Founded in 2000, it is one of the world's largest and most experienced investors in clean energy. Octopus's local reach has expanded rapidly with 30 dedicated energy professionals in Melbourne, Sydney, Adelaide and Auckland and currently manages over $1 billion of renewable assets. Octopus owns and operates Australia's largest solar farm, Darlington Point, is building the 180 MW Dulacca wind farm which is supported by a QLD government PPA, and has a $5 billion wind, solar and storage development portfolio across the NEM. 
In February 2022, Octopus announced the formation of the world's largest majority Indigenous-owned renewable energy company, known as Desert Springs Octopus. Desert Springs Octopus will open up renewable energy and other infrastructure opportunities for First Nations Australians across Australia. 
About Hostplus 
Hostplus has grown to be one of the largest industry super funds in Australia. With over 1.5 million members, more than 269,000 employers and $86.6 billion in funds under management (as at 30 June 2022), our scale and ongoing growth allows for low member costs and a broad range of investment opportunities.   
To learn more, please visits www.hostplus.com.au  
About Octopus Renewables
Octopus Renewables is the fund management team in Octopus Energy Generation, the generation arm of Octopus Energy Group. Launched in 2010, with a mission to accelerate the transition to a future powered by renewable energy, we are now one of Europe's largest investors in renewable energy, building green power for the future. Through our institutional investor-backed funds, we manage 3 GW of renewable energy assets, like wind and solar farms, worth over £4bn across 9 countries, generating enough green energy to power 2 million homes a year. 
Media release, 2022