CEFC launches specialist cleantech fund manager: Virescent Ventures targets $200m capital raise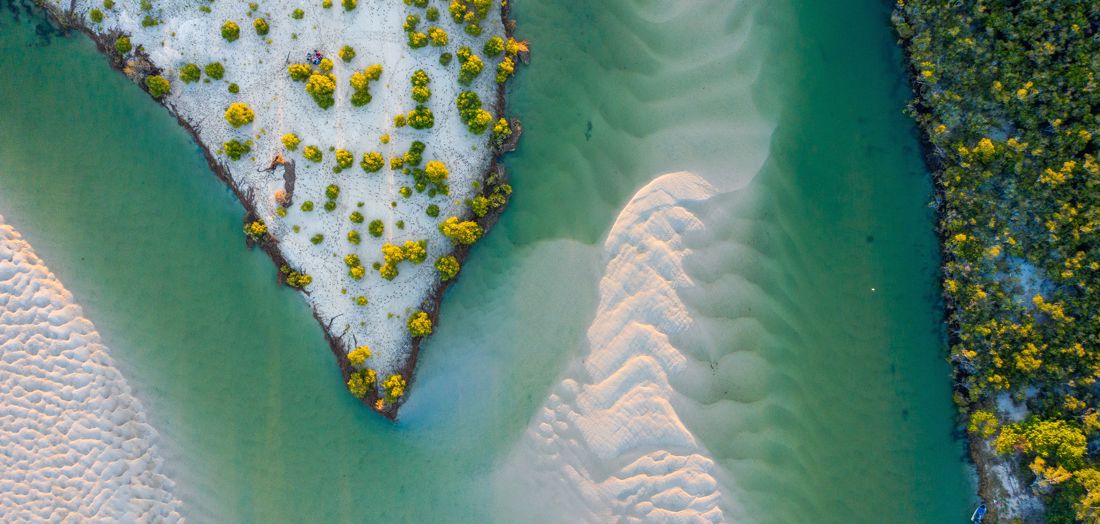 18 February 2022 
Australia's Clean Energy Finance Corporation is breaking new ground, spearheading the creation of its first specialist fund manager, Virescent Ventures, to substantially lift the amount of investment capital available for cleantech start-ups. The CEFC invests on behalf of the Australian Government.
Already Australia's largest specialist cleantech investor, through the $200 million Clean Energy Innovation Fund, the CEFC is now a foundation shareholder in Virescent Ventures, a new fund manager focused on investing in ambitious cleantech founders, technologies and businesses that can help achieve net zero emissions.
Virescent Ventures is targeting a $200 million capital raising, with the CEFC expected to be a cornerstone investor alongside superannuation funds, strategic investors and large family offices. 
Virescent Ventures is co-owned by the CEFC and its founders, formerly senior executives with the Clean Energy Innovation Fund, including Executive Director Ben Gust and investment leads Kristin Vaughan and Blair Pritchard, all of whom have extensive investment experience in the venture sector, and cleantech in particular.
The CEFC is also 'externalising' management of the Clean Energy Innovation Fund to Virescent Ventures, which has been appointed to manage the portfolio on behalf of the CEFC given the long association with the portfolio companies.
CEFC CEO Ian Learmonth, who joins the Virescent Ventures Board, said: "We are seeing enormous market interest in the commercialisation of innovative technologies and business models which can accelerate the transition to net zero emissions. The success of these companies can benefit our economy and our environment, while enabling Australian innovators to play a leading role in the sustainable economy of the future.
"In creating Virescent Ventures, we are continuing to lead the market in seeding a new Australian venture manager with an outstanding track record to facilitate additional private sector investment and growth in the cleantech sector. This is about capitalising on the robust investment performance and skills of the Clean Energy Innovation Fund to bring much needed capital and specialist domain expertise into this critical part of our economy.
"The CEFC will continue to invest in cleantech companies where our capital can make a difference, drawing on capital from the CEFC core portfolio or investing through Virescent Ventures. This flexibility and collaborative approach demonstrates the strength of our continuing commitment to the cleantech sector."
Virescent Ventures' joint Managing Partner Ben Gust said: "The success of the Clean Energy Innovation Fund has generated very strong investor interest in the cleantech sector. Sustainability-focused investors are committed to the success of these innovators, recognising that there is no longer a need to choose between emissions impact and commercial impact.
"Virescent Ventures gives us a powerful opportunity to tap into this interest, by bringing a specialist fund manager to market backed by a dedicated team with deep cleantech experience."
Virescent Ventures' joint Managing Partner Kristin Vaughan said: "Virescent Ventures will increase our capacity to invest in Australian-focused cleantech start-ups and early-stage companies, including those seeking to expand into global markets.
"As with any emerging sector, these companies require patient capital from the earliest stages of their development, through to additional growth capital rounds and beyond. We see great potential and diversity among Australia's cleantech entrepreneurs and are committed to supporting their commercial success, drawing on the positive gains of the Clean Energy Innovation Fund."
The Clean Energy Innovation Fund made lifetime investment commitments of almost $150 million in cleantech companies to 31 December 2021. This includes direct investments in 21 companies and indirect investments in some 100 additional companies via three cleantech accelerator and incubator programs.
Significantly, each dollar of Innovation Fund capital has attracted an additional $3.07 in private sector investment, delivering total lifetime transaction value of almost $580 million to 31 December 2021.
Mr Learmonth added: "The Innovation Fund had a particularly strong performance in the six months to December 2021, with investment commitments of $30 million across 13 transactions, almost matching the $32 million invested in the previous 12 months.
"With reserving for follow-on investments in our existing portfolio companies, we expect to deploy more than the notional $200 million originally allocated to the Innovation Fund.  The scale and strength of the CEFC balance sheet means we will be able to continue to invest in the cleantech sector drawing on capital from our core fund."
About Virescent Ventures
At Virescent Ventures we believe we don't need to choose between emissions impact and commercial impact. We aim to raise our first fund in 2022, drawing on the deep specialist experience of our investment team. Our goal is to seek out investments that attack the largest, hard to abate sources of emissions. In the present decade, we will see companies born which remake the physical economy in the way the internet remade the digital economy. Virescent Ventures was born out of the Clean Energy Innovation Fund, which it is managing on behalf of the CEFC. For more information, visit www.virescent.vc
Media release, 2022