CEFC marks first investment in recycling solutions for mounting e-waste problem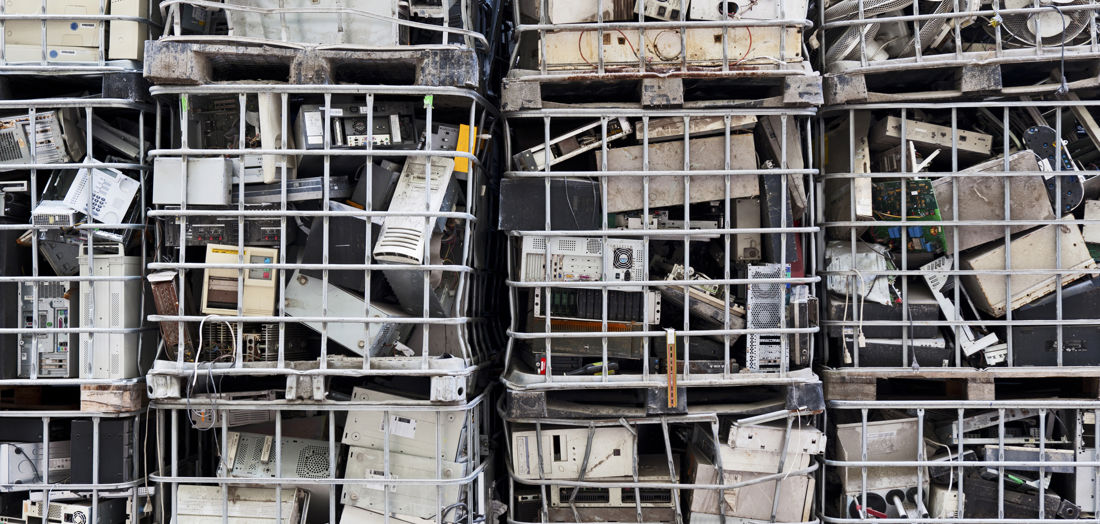 27 May 2022
The CEFC is strengthening the recycling capabilities of one of the fastest growing waste streams in Australia – electronic or e-waste, covering the disposal of end-of-life electrical and electronic equipment.
In its first investment in e-waste, the CEFC is committing $7.5 million to innovative Australian e-waste recycler Scipher Technologies to help tackle Australia's mounting e-waste problem and reduce the associated emissions.
The CEFC investment in the Scipher Series B funding round, made through the Australian Recycling Investment Fund, is being matched by a $7.5 million investment from the Australian Business Growth Fund (ABGF), delivering a substantial $15 million boost to Australia's recycling capabilities.
E-waste includes valuable commodities which can be recovered and recycled through 'urban mining', preventing them being sent to landfill. These commodities include steel and iron (ferrous metals); copper, aluminum and zinc (non-ferrous metals) and gold, silver and palladium (precious metals).
The CEFC investment, on behalf of the Australian Government, will enable Scipher to increase its e-waste processing capacity by investing in new and upgraded recycling infrastructure. Scipher is also planning to extend its recycling capacity to include mobile phones, lighting equipment, large household appliances and solar panels.
As part of the investment, Scipher is also acquiring Total Green Recycling, a Perth-based family business that has become WA's leading e-waste recycler in just 14 years, processing more than 3,000 tonnes of e-waste annually.
CEFC CEO Ian Learmonth said: "Technology is making profound changes to our lives, we use it every day, from entertainment and communication options to household appliances and solar panels. At the same time as we embrace these new technologies, and inevitably discard older ones, we need to turn our attention to the end-of-life treatment of our many devices.
"Making more efficient use of finite resources is an important part of the transition to net zero emissions by 2050, with the added benefit of backing the growth of new industries and jobs. In our first e-waste investment, we are pleased to support Scipher in its ambitious plans to modernise the Australian e-waste recycling sector, improve recycling rates and lower emissions."
E-waste comes in many forms, including computers, photocopiers, printers, mobile phones and batteries. While it contains potentially toxic materials such as mercury and lead, when handled correctly, 95 per cent of e-waste components can be recycled, reducing the environmental impact of landfill dumping, pollution, contamination as well as sourcing new materials.
Scipher Managing Director Chris Sayers said: "Scipher aims to be Australia's leader in the responsible and transparent recycling of e-waste and end-of-life solar panels. Our services include recovery of high-grade commodities from e-waste through the use of advanced technology and unique, environmentally-sound recycling processes.
"The investment by the CEFC and ABGF will ensure we continue to focus on innovation, regulatory compliance and exceptional client service, while expanding our national operating footprint to provide positive environmental and social outcomes to all our stakeholders and partners."
ABGF Co-Head of Investments Patrick Verlaine added: "Regulators, businesses and consumers are increasingly focused on the treatment of e-waste. Through this investment, we are supporting an exciting and growing Australian business which is investing in leading technology to maximise the recovery rates of valuable and potentially harmful waste. We are delighted to be investing alongside such an experienced and industry-leading management team."
CEFC Waste and Bioenergy lead Mac Irvine said: "E-waste recycling is a relatively under-developed part of Australia's waste and recycling sector. This CEFC investment in Scipher is about capturing the very real benefits of cutting the volume of e-waste entering our waste streams while also increasing the recovery and re-use of these important metals.
"Upgrading and improving our e-waste recycling infrastructure can make a vital contribution to our transition to net zero emissions by 2050. With this investment we are pleased to be supporting Scipher in targeting direct emissions abatement of more than 20,000 tonnes of CO2-e each year."
E-waste volumes and emissions
The Australian Bureau of Statistics1 reported that Australia generated 539,000 tonnes of e-waste in 2018-19, with households accounting for 40 per cent of this.
Embodied emissions associated with e-products entering the Australian market are forecast to increase by 13 per cent by 20302, to just over 10 million tonnes CO2-e. Additionally, embodied emissions in e-wastes are forecast to increase by 22 per cent, to 6.8 million tonnes CO2-e.
The Global E-Waste Monitor3 estimates global e-waste volumes will reach 74 million tonnes per year by 2030 – almost doubling in just 16 years – as a result of higher consumption rates, shorter product lifecycles and limited repair options.
It also estimates that just 17.4 per cent of e-waste was collected and recycled globally in 2019, meaning that gold, silver, copper, platinum and other high-value, recoverable materials – a conservatively valued at US$57 billion – were sent to landfill or inappropriately discarded.
About Scipher Technologies
Scipher's vision is to become Australia's leader in ESG urban mining through the recycling and recovery of valuable metals and materials sourced from e-waste and other complementary waste streams. Scipher adds additional value through IT Asset Disposition (ITAD) services, including IT asset recovery and data destruction.
About ABGF
ABGF was founded with initial capital of $540 million as a public-private partnership between the Federal Government and six leading banks in Australia. The fund operates commercially and makes investment decisions independently of its shareholders. ABGF was set up to act as a catalyst for growth in the Australian SME sector by connecting founders and entrepreneurs to the capital, expertise and wider networks they need to succeed.
2 E-Product Stewardship in Australia Evidence Report
Media release, 2022