Closing the loop: one billion PET bottles recycled every year to produce more sustainable products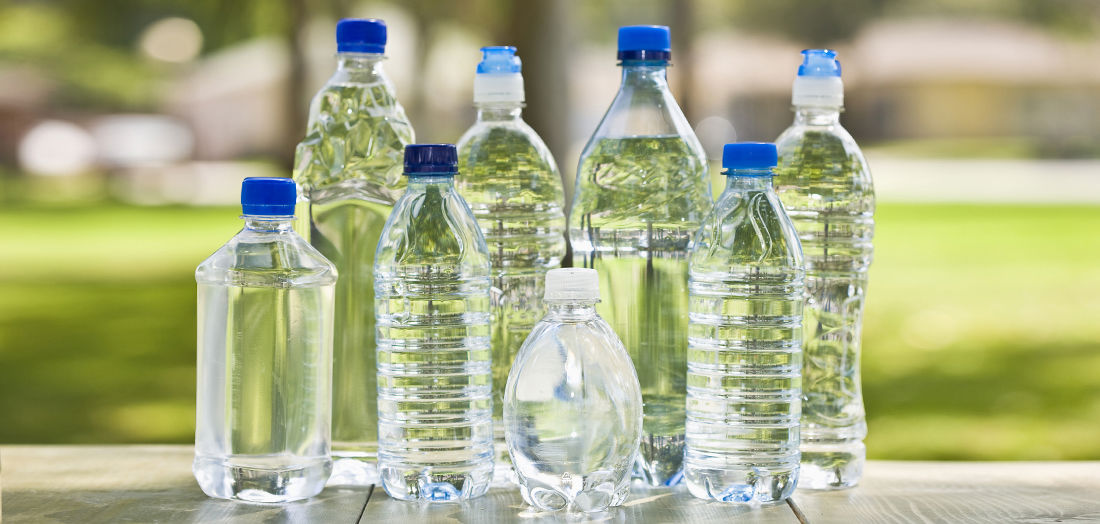 7 July 2021
The CEFC has made its first investment under the Australian Recycling Investment Fund, committing up to $16.5 million in debt finance on behalf of the Australian Government to a polyethylene terephthalate (PET) recycling facility in regional New South Wales. 
The new plant will recycle the equivalent of an estimated one billion PET bottles a year as well as create long term employment opportunities in Albury-Wodonga. 
The PET plastic will be used to produce more than 20,000 tonnes of new bottles and food packaging a year, which is a significant development of Australia's circular economy.   
Circular Plastics Australia (CPA) will be Australia's largest PET plastic recycling plant and only the second facility of its kind in Australia to process PET end-to-end into food-grade recycled PET. The plant will increase Australian manufactured and sourced recycled PET by two thirds, reducing Australia's reliance on both new and imported recycled plastics.   
The announcement comes just days after an export ban on sending mixed plastics overseas for recycling came into effect. The ban was agreed by Federal, State and local governments in 2019 after China and Indonesia blocked imports of waste from Australia and other nations. 
CPA, a joint venture between Cleanaway, Pact Group and Asahi Beverages, is an innovative structure in the recycling and resource recovery sector. Cleanaway is providing the feedstock and Pact Group and Asahi Beverages are the primary customers for the recycled PET. The project will draw on $16.5 million in debt finance from the Commonwealth Bank of Australia, for a total debt finance package of $33 million, to build the $45 million state-of-the-art recycling facility. 
Construction is well underway, with the plant to be part powered by renewable electricity through the installation of solar panels.  
The project supports the sustainability goals of both Asahi Beverages and Pact. Asahi Beverages has committed to the use of 100 per cent recyclable, compostable, or reusable packaging across its supply chain by 2025, while Pact aims to offer 30 per cent  recycled content across its packaging portfolio by 2025. 
The CEFC investment supports Australia's recycling industry at a time of significant change in the sector. We are particularly proud that the Australian Recycling Investment Fund's first investment builds Australia's capacity to generate high value recycled commodities that create an important revenue stream while also reducing carbon emissions.
"This is a genuine closed loop recycling solution that reduces the amount of plastic that goes to landfill. It also represents a significant advance in the development of Australia's circular economy. The project shows decisive leadership and cooperation from major industry leaders, working together to find a higher order use for plastic in the waste hierarchy. We are pleased to see that CEFC finance continues to accelerate the deployment of market leading recycling and resource recovery projects." 
Andrew Hinchliff, Group Executive Institutional Banking & Markets at Commonwealth Bank, said: "As Australia's largest bank, we are delighted to support three of our key clients in making this important project a reality and advancing Australia's circular economy. Our structured finance capabilities allowed us to tailor a bespoke solution that met the joint venture's objectives while appropriately managing the risks. 
Closing the loop between new and recycled packaging materials is critical to increasing the circularity of our economy and building a better Australia for future generations. Our research estimates that Australia's circularity rate stands at about five per cent. Projects like CPA can play a crucial role in raising that rate and helping our great nation use its resources more efficiently.
The investment adds to the growing CEFC portfolio in bioenergy, recycling and energy from waste, which has now reached more than $400 million for a total investment value of $1.7 billion. 
Better waste management is a central element in Australia's transition to a low emissions economy and has the potential to reduce emissions by cutting landfill volumes. According to the National Plastics Plan summary, 84 per cent of plastic is sent to landfill and only 13 per cent of plastics used in Australia are recycled. In 2018-19 Australians used 3.4 million tonnes of plastics, with our use of plastic continuing to increase1.  
In 2019 the Council of Australian Governments established a timetable to ban the export of waste plastic and develop Australia's high value recycled commodities. A recent CEFC report Energising resource recovery: the Australian opportunity identified resource and energy recovery as critical factors in Australia's transition to a low emissions economy. It found that significant investment was needed to absorb the 174,000 tonnes of waste plastic that could no longer be exported. 
Recycled PET produced at the CPA facility will help fill a growing demand for green supply chains, displacing fossil fuel derived and carbon intensive virgin PET production. It comes as Australia is required to take more responsibility for its waste and continue to develop the nation's circular economy.  
CEFC Waste and Bioenergy lead Mac Irvine said: "This is a critical time to be investing in the industry and CPA's world-class PET recycling facility represents an opportunity to deliver long-term economic and environmental benefits for Australia. 
"With the further tightening of international bans on the importation of waste materials, this project helps futureproof domestic supply chains against further shocks to the waste and recycling industry."  
Following the Council of Australian Government decision to phase out export waste, from July 1 2021 mixed plastics can no longer be exported, and from 2022 only plastic that has been sorted and processed into another material will be eligible for export.2 
The CPA facility will also benefit from some $5 million from the Environmental Trust as part of the NSW Government Waste Less, Recycle More initiative. This initiative is funded through the NSW waste levy, with the support of the Department of Regional NSW and the Australian Government Recycling Modernisation Fund. 
1. National Plastics Plan summary, Australian Government, Department of Agriculture, Water and the Environment
2. Phasing out exports of waste plastic, paper, glass and tyres.

 

COAG, March 2020, p6.  
Media release, 2021