Using microbes to accelerate carbon removal - Loam Bio raises AUD $40m Series A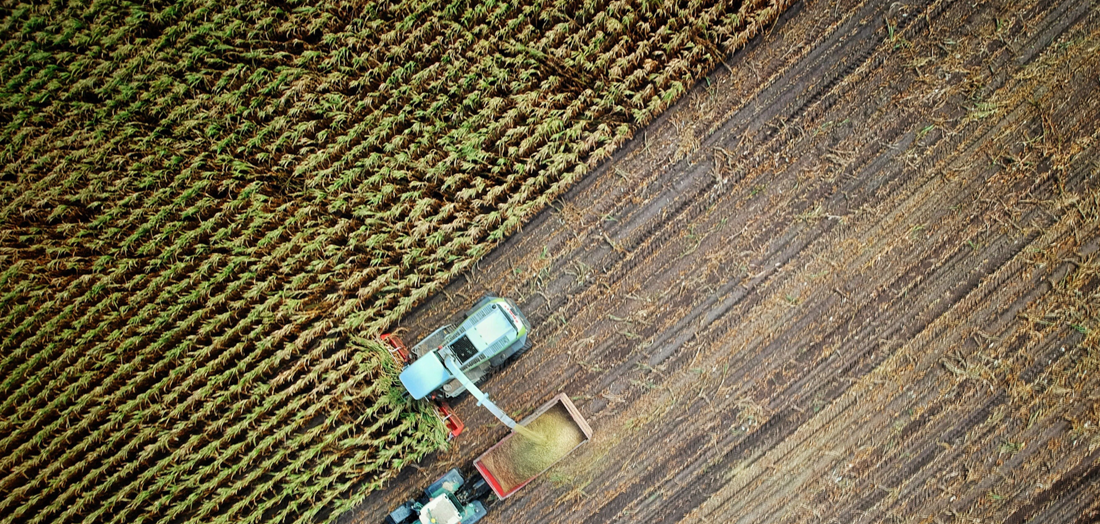 The CEFC congratulates Loam Bio (formerly Soil Carbon Company) on its successful Series A round to expand its innovative microbial technology. We were proud to participate in the round and have now invested $5.8 million in Loam Bio through our specialist Innovation Fund.


Loam Bio media release
October 28, 2021
Loam Bio, an Australian biotechnology company harnessing the power of microbes to develop permanent and scalable climate change solutions, has raised a AUD $40 million Series A round.
The round is led by Marc Benioff's TIME Ventures, joined by new and existing investors including Main Sequence, Horizons Ventures, the Clean Energy Finance Corporation, Acre Venture Partners, Mike and Annie Cannon-Brookes' Grok Ventures, Lowercarbon Capital, and Fiona McKean and Tobi Lütke's Thistledown Capital.
Loam, formerly Soil Carbon Co., is a group of scientists, farmers and entrepreneurs working across Australia and North America on a global mission to remove gigatonnes of CO2 from the atmosphere.
The company has developed a microbial crop seed coating that stores carbon stably in the soil, while also boosting soil health and crop yields.
Lead investor Marc Benioff said: "We're in a climate emergency. While reducing emissions around the world is paramount, Loam, with its powerful vision and promising technology, has great potential to play an important part in decarbonising the planet."
Loam CEO and co-founder Guy Hudson said: "The time for our technology is now. Microbial carbon removal promises to be a key climate change solution because it is cheap, long-term and scalable.
"Using our naturally-derived products on crops across the globe will give the world the time it needs to adjust to a low carbon economy. The entire annual US aviation emissions could be removed if our seed coating was applied to America's soybean crop.
"Backing from some of the world's key technology founders and investors is an incredible catalyst for global-scale carbon removal."
Mike Zimmerman, Partner at Main Sequence, the deep tech fund backed by Australia's National Science Agency CSIRO, said: "Agriculture holds the power to reverse climate change. Loam combines breakthrough science with a highly scalable business model, enabling the industry to help sustain the planet while feeding our growing population."
Chris Liu of Horizons Ventures said: "We believe Loam's microbial platform is a rare and unique nature-based solution that can supercharge the decarbonisation of the global economy. It has the potential to draw down carbon at gigatonne scale with the speed and urgency that is required."
The CEFC is an investor through its specialist Clean Energy Innovation Fund. Executive Director Ben Gust said: "The innovative technology that Loam has developed has the potential to significantly decarbonise the atmosphere and improve water retention in soils. This could revolutionise farming methods by improving soil health, building stronger resistance to drought in a changing climate, and playing an important part in accelerating the transition towards net zero emissions."
Sam Kass, Partner at Acre Venture Partners said: "Although it couldn't be more clear that we are running out of time to dramatically reduce our global footprint, we have not found solutions that can sequester significant levels of carbon on a time horizon that meets the urgency of the moment. Loam Bio's nature-based solution will sequester substantial amounts of soil based carbon with increased permanence, drive real economic value for growers and is scalable around the globe."


More information
How it works:
Loam's microbial technology supercharges a plant's natural ability to store carbon in soil. A farmer coats their seeds with the inoculum, a common and simple agricultural practice, and once the crop is sown, the microbes and plants work together to securely store carbon in soil. Loam's products are designed to bind carbon within structures in the soil called micro-aggregates, increasing the amount of CO2 stored permanently. Building soil carbon in this way also provides valuable benefits for farmers, including higher yields, healthy soil, and the opportunity to unlock value on the carbon market.
Achievements:
Since founding in 2019 and raising a AUD $10 million seed round led by Horizons Ventures in early 2020, Loam has:
Built a library of more than 1500 microbial strains, and identified those with the power to remove vast amounts of carbon and restore farmland.
Validated the microbial technology works in the real world, through collaborations with leading Australian universities.
Discovered organisms that are new to science, and developed a world-class bioinformatics platform.
Grown from a core team based in rural Australia, to a staff of more than 35, working across two continents in four labs and on 25 field sites. The US team is based in Saint Paul, Minnesota.
Media release, 2021