Nation building Project EnergyConnect to unlock cheaper, cleaner electricity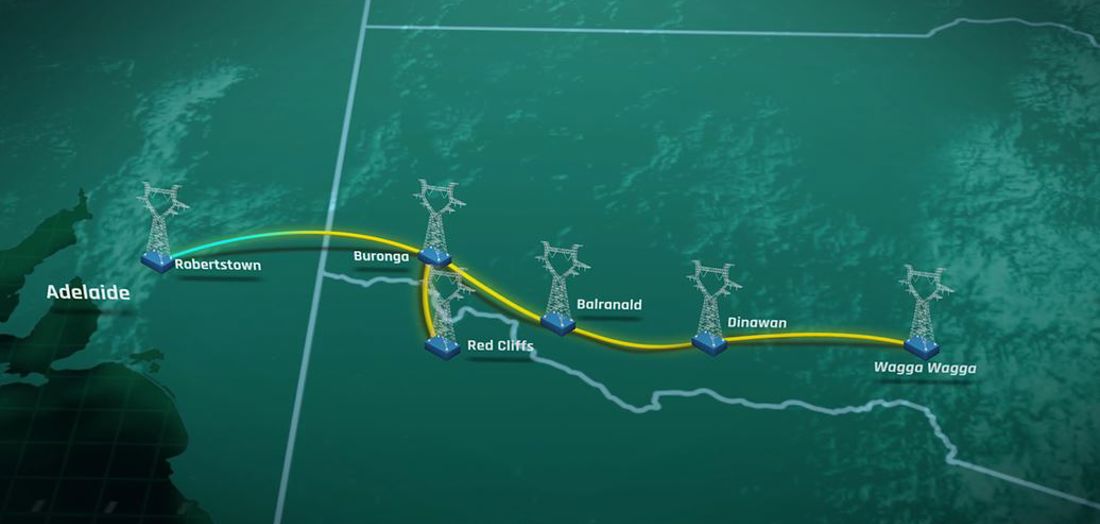 Location

South Australia
New South Wales
Category

Renewable energy
Low emissions
TransGrid is developing essential grid infrastructure which will unlock renewable energy projects across South Australia, Victoria and New South Wales, provide grid security and accelerate the decarbonisation of the National Electricity Market (NEM). 
Project EnergyConnect (PEC) is a vital piece of energy infrastructure spanning more than 900 kilometres. TransGrid is building the NSW portion of the new 330 kV interconnector, which will connect the energy grids of NSW and SA, with an additional link to North West Victoria.
PEC is a significant first step in the delivery of the Australian Energy Market Operator (AEMO) 2020 Integrated System Plan (ISP).
EnergyConnect will be Australia's biggest electricity interconnector built to date in the National Electricity Market and it will help to accelerate Australia's energy transition by connecting customers with more renewable generation.
AEMO forecasts that PEC will unlock as much as 1,800 MW of renewable energy generation across Renewable Energy Zones, including approximately 800 MW in SA, 400 MW in NSW and 600 MW in Victoria. According to PEC, the development of this additional renewable energy capacity will lead to the creation of some 950 jobs across the region. In addition, up to 1,700 jobs will be created during construction.
Importantly for energy consumers, PEC is expected to deliver estimated annual energy savings of about $100 to SA households and $60 to NSW householders. Businesses can also expect higher savings, proportional to their energy use.1 
By creating a second point of connection between SA and the NEM, Project EnergyConnect will significantly reduce the risk of the SA grid being "islanded" or disconnected from the NEM. Victoria's Alcoa Portland aluminium smelter will also indirectly benefit from PEC, with an alternate interconnector from SA to the rest of the NEM enabling critical maintenance to be performed at the nearby Heywood interconnector. 
The CEFC committed up to $295 million to PEC in its largest single investment. It is the second CEFC commitment to major electricity infrastructure, following the $125 million investment backing of Snowy 2.0 grid needs.
South Australia, New South Wales, Renewable energy, Low emissions