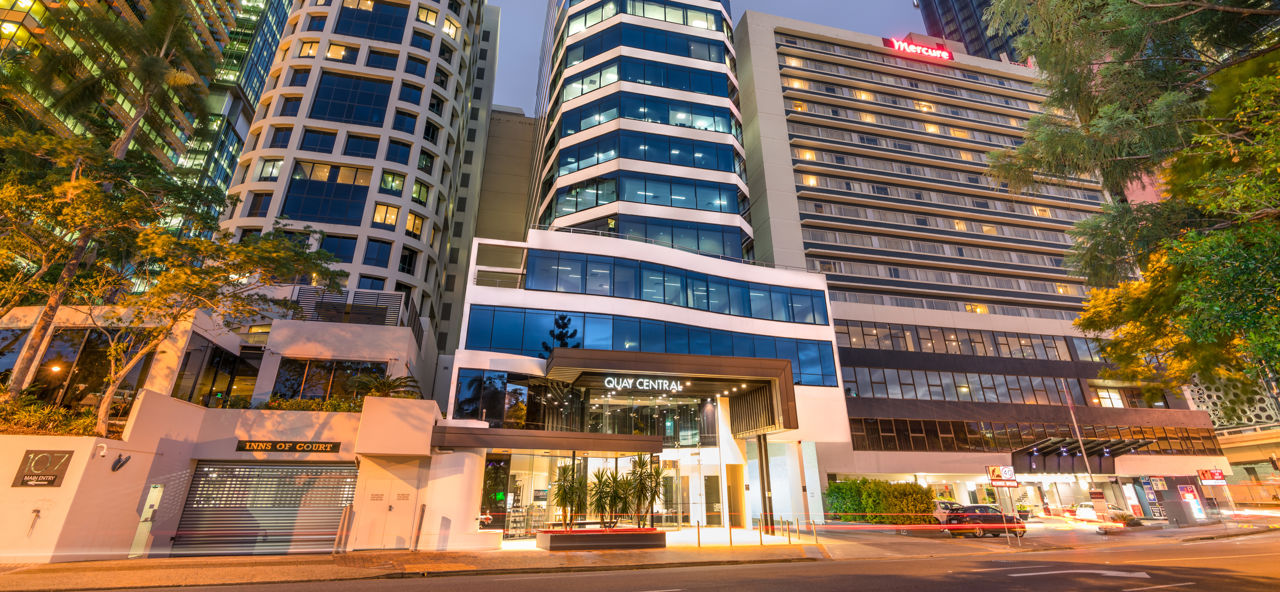 Insights
Clean energy and
B and C grade
office buildings
EG High Income Sustainable Office Trust 
Improving building energy efficiency performance is widely regarded as one of the most cost-effective ways of delivering reductions in carbon emissions and lowering energy use. At the same time, improvements can potentially increase the value of building assets, attract better tenant covenants, deliver operational savings and reduce the risk of future obsolescence.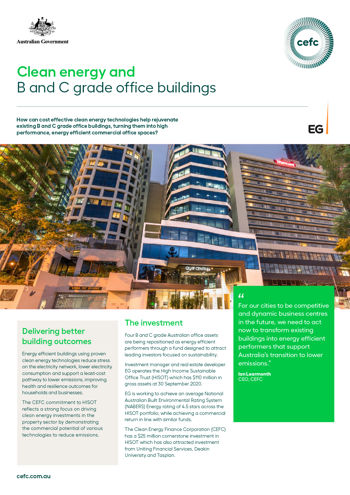 Read our Insight
Clean energy and B and C grade office buildings
December 2020
How can cost effective clean energy technologies help rejuvenate existing B and C grade office buildings, turning them into high performance, energy efficient commercial office spaces? 
Read more
Our investment
Investment Manager and real estate developer EG is using active asset management strategies to target commercial investment returns through improving energy efficiency across a range of commercial property assets.
The EG Delta Fund was launched in 2022, with assets that were previously part of the High Income Sustainable Office Trust (HISOT). The CEFC made a $25 million cornerstone investment in HISOT and remains invested in EG Delta Fund, supporting the demonstration of the commercial potential of various technologies to reduce emissions in existing buildings.
Energy efficient buildings using proven clean energy technologies reduce stress on the electricity network, lower electricity consumption and support a least-cost pathway to lower emissions, improving health and resilience outcomes for households and businesses.