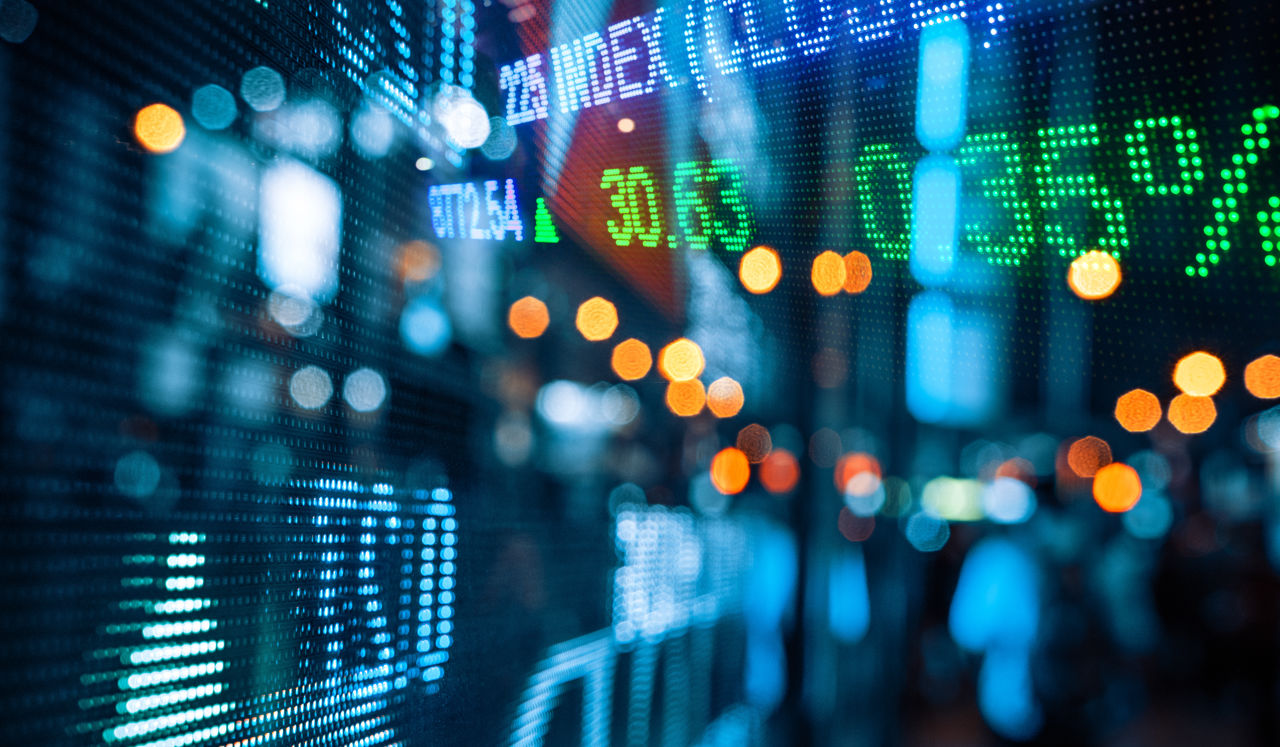 Insights
Australian Climate
Transition Index
Equity-linked green bonds deliver a unique future-facing equities index 
The ACT Index responds to investor demand for innovative investment products which have a sustainability focus and clear alignment with key risk and return requirements. It will also support greater engagement between investors and companies around emissions reduction.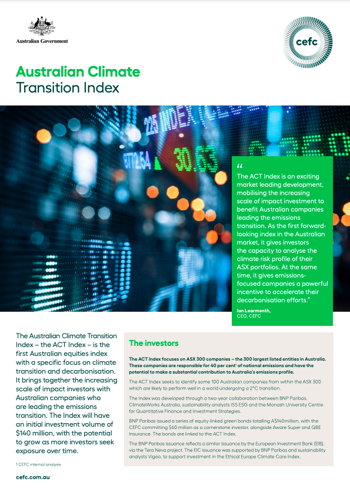 Read our Insight
Australian Climate Transition Index
June 2022
The Australian Climate Transition Index is the first Australian equities index with a specific focus on climate transition and decarbonisation. It brings together the increasing scale of impact investors with Australian companies who are leading the emissions transition. 
Read more
Our investment
The Australian Climate Transition Index seeks to identify up to 100 Australian companies from within the ASX 300 which are likely to perform well in a world undergoing a 2°C transition. CEFC analysis suggests the ASX 300 companies are responsible for 40 per cent of national emissions, pointing to their potential to make a substantial contribution to Australia's emissions. 
The ACT Index was developed through a two-year collaboration between BNP Paribas, Climateworks Centre, sustainability analysts, ISS ESG, and the Monash University Centre for Quantitative Finance and Investment Strategies.  
As the first forward-looking index in the Australian market, the ACT Index gives investors the capacity to analyse the climate risk profile of their ASX portfolios. At the same time, it gives emissions-focused companies a powerful incentive to accelerate their decarbonisation efforts.