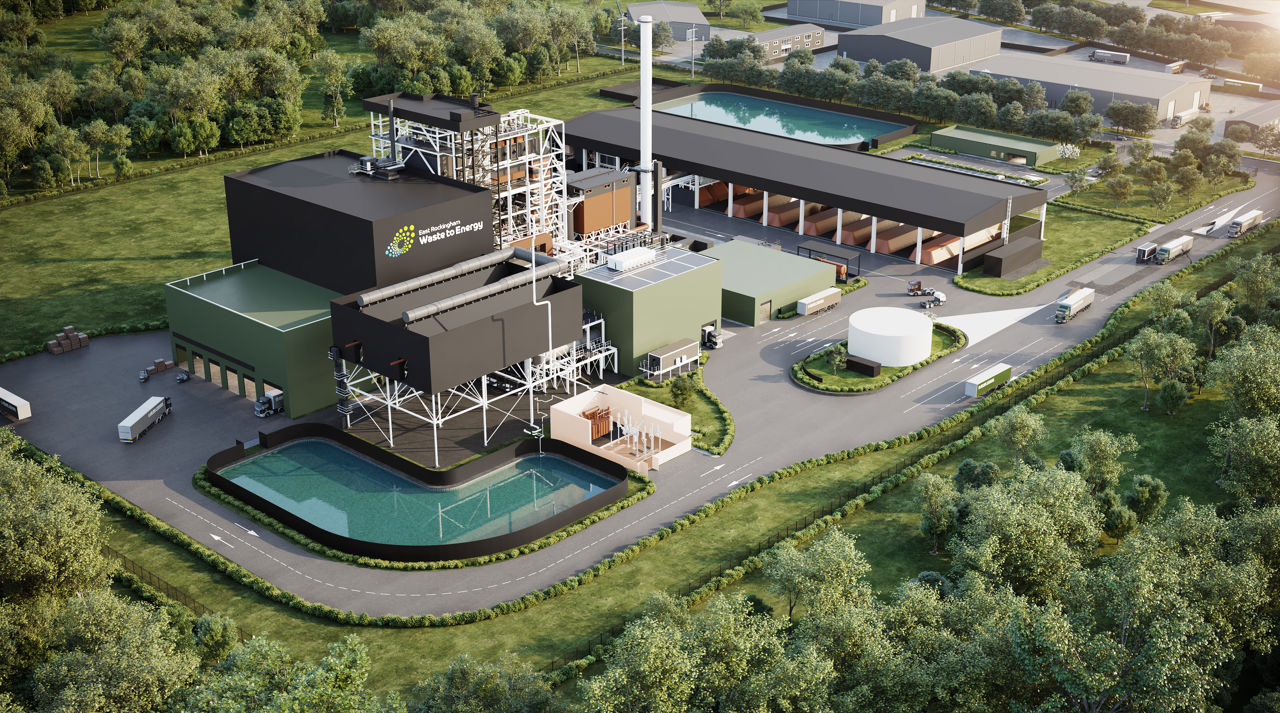 Insights
Clean energy
and the opportunity
for waste
East Rockingham Waste to Energy facility
Energy from waste projects are typically large-scale and complex, requiring proven technology, experienced investors and integrated supply contracts. While these projects are relatively new in Australia, their growing importance in other markets provides confidence they are achievable.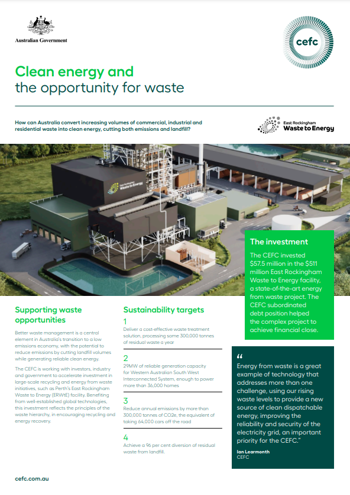 Read our Insight
Clean energy and the opportunity for waste
July 2020
How can Australia convert increasing volumes of commercial, industrial and residential waste into clean energy, cutting both emissions and landfill? 
Read more
Our investment
Better waste management is a central element in Australia's transition to a low emissions economy, with the potential to reduce emissions by cutting landfill volumes while generating reliable clean energy. The CEFC works with companies to turn urban and industrial waste into new energy sources and valuable products, creating an important revenue stream while also reducing landfill gas emissions. 
Perth's East Rockingham Waste to Energy facility will process some 300,000 tonnes of residual waste annually, producing 29MW of reliable generation capacity and diverting 96 per cent of residual waste from landfill. 
Energy from waste is a great example of technology that addresses more than one challenge, using our rising waste levels to provide a new source of clean, dispatchable energy, improving the reliability and security of the electricity grid, an important priority for the CEFC.