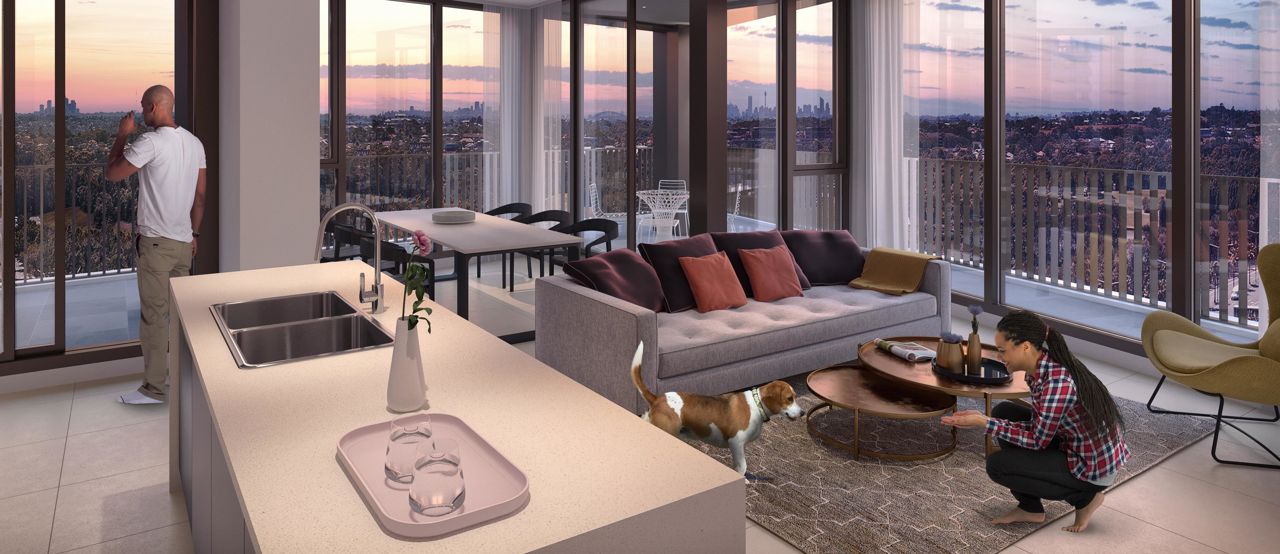 Insights
Build-to-rent housing
boosted with sustainable
foundation
Mirvac innovation delivers sustainable benefits to tenants
The build-to-rent model, where the developer is also the long-term owner and manager of a residential property asset, provides a unique opportunity to use clean energy technologies to deliver ongoing and cost effective benefits for developers, tenants and investors, as well as delivering lower emissions over the lifetime of an asset.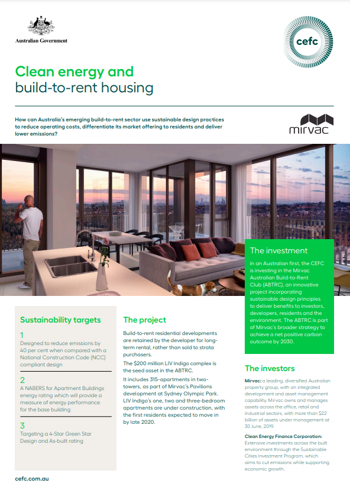 Read our Insight
Clean energy and build-to-rent housing
January 2020
How can Australia's emerging build-to-rent sector use sustainable design practices to reduce operating costs, differentiate its market offering to residents and deliver lower emissions?
Read more
Our investment
The Mirvac Australian Build-to-Rent Club is an innovative project incorporating multiple sustainable design principles, including passive design features, energy monitoring meters and regenerative lifts. 
The 315-apartment LIV Indigo complex in Sydney has been designed to achieve 40 per cent less greenhouse gas emissions. Energy and water-saving measures include upgraded glazing to improve thermal performance, LED lighting throughout, energy-efficient appliances, solar power and water efficient taps, toilets, showers and washing machines. Residents will also have access to electric vehicle charging stations and connection to the Sydney Olympic Park recycled water network. 
This investment is about giving tenants the same access to clean energy technologies as homeowners. It is an immediate way to reduce tenant energy use as well as tackle greenhouse gas emissions in Australia's rental housing portfolio.