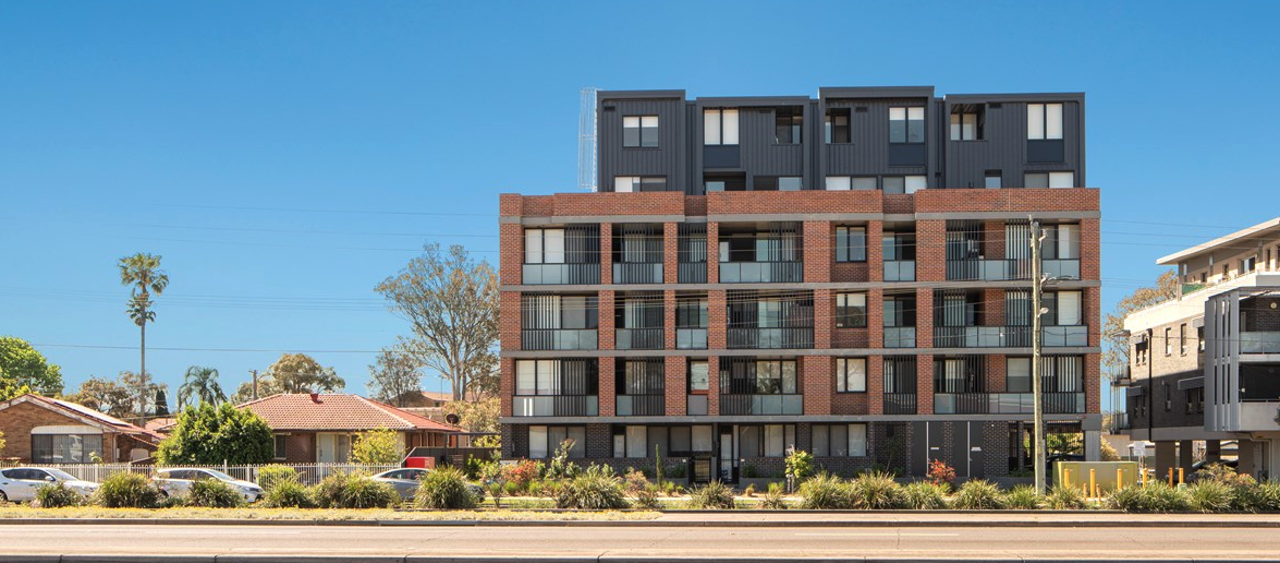 Insights
Community housing captures
clean energy benefits
Practical solutions cut emissions and energy costs for low income households 
Australian households are directly responsible for about 20 per cent of Australia's greenhouse gas emissions, with average household energy use generating more than seven tonnes of greenhouse gas emissions each year. With good design able to reduce the amount of energy needed to keep a home comfortable with little or no additional construction cost, CEFC finance is demonstrating how the benefits of clean energy can be extended to Australians living in social and community housing.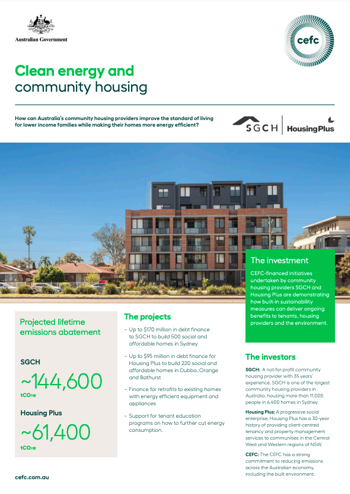 Read our Insight
Clean energy and community housing
May 2020
How can Australia's community housing providers improve the standard of living for lower income families while making their homes more energy efficient? 
Read more
Our investment
The IFM Australian Infrastructure Fund is working to cut the energy and emissions profiles of seven major infrastructure assets: Ausgrid, Melbourne Airport, Brisbane Airport, Port of Brisbane, NSW Ports, Northern Territory Airports and Melbourne's Southern Cross Station. The program includes setting individual emissions reduction targets per asset, ranging from 8 to 25 per cent by 2024 and 17 to 100 per cent by 2030, based on science-based carbon emissions reduction targets.
IFM is also developing and implementing individual carbon reduction pathways for its assets and is committed to incorporating sustainable design principles in major capital works for both current and future infrastructure assets. 
Infrastructure assets are central to our economic and social well-being. They are usually large, expensive and built for the long term. It is absolutely critical that the assets of today contribute to the overall emissions reduction task that we are facing. With this investment, the CEFC and IFM Investors are targeting comprehensive and sustained improvements to the carbon footprint of some of our most important infrastructure.