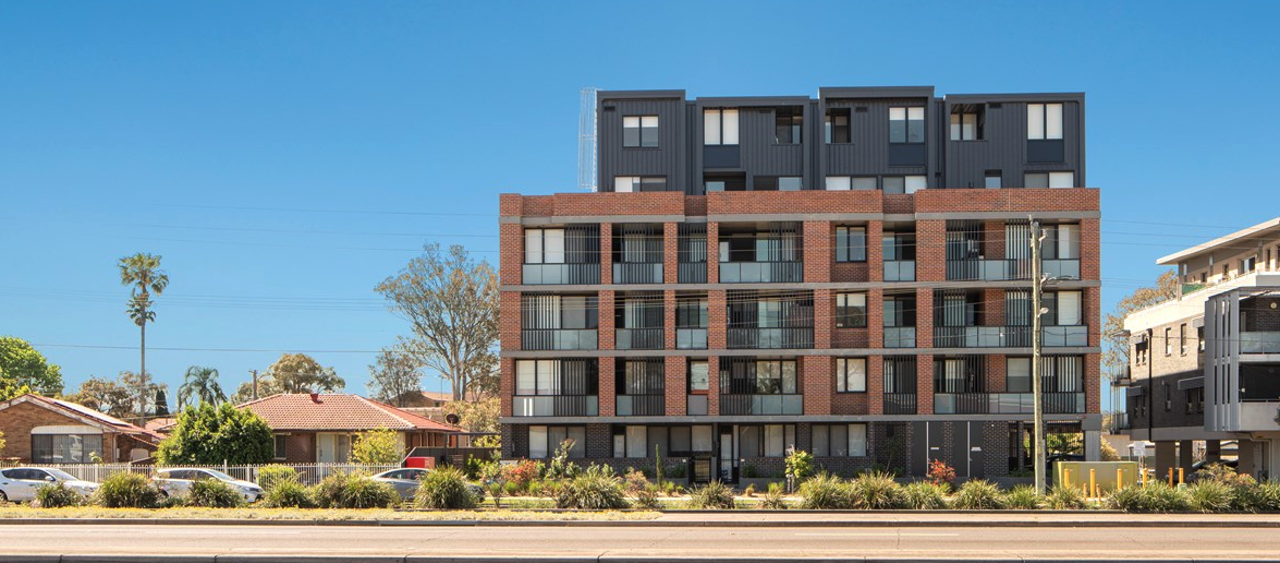 Insights
Community housing
captures clean energy
benefits
Practical solutions cut emissions and energy costs for low income households 
Australian households are directly responsible for about 20 per cent of Australia's greenhouse gas emissions, with average household energy use generating more than seven tonnes of greenhouse gas emissions each year. With good design able to reduce the amount of energy needed to keep a home comfortable with little or no additional construction cost, CEFC finance is demonstrating how the benefits of clean energy can be extended to Australians living in social and community housing.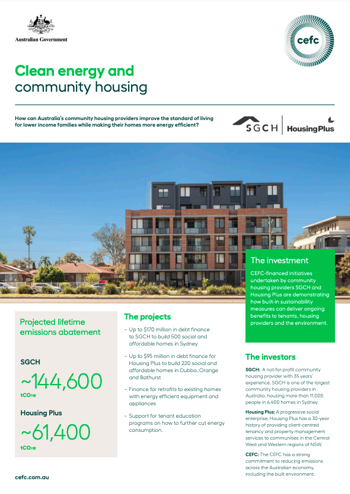 Read our Insight
Clean energy and community housing
May 2020
How can Australia's community housing providers improve the standard of living for lower income families while making their homes more energy efficient? 
Read more
Our investment
CEFC-financed initiatives undertaken by community housing providers SGCH and Housing Plus are demonstrating how built-in sustainability measures can deliver ongoing benefits to tenants, housing providers and the environment.
Many of the homes built today are expected to be in use in 50 or even 100 years' time. By incorporating a low emissions approach to home construction and energy use today, we can deliver benefits over the long term. 
The CEFC's investment in community housing is about helping families cut their energy costs while also benefiting the environment. The benefits speak for themselves, with increased levels of comfort requiring significantly less energy for day-to-day living, reducing costs as well as greenhouse gas emissions.

Ian Learmonth

CEO, CEFC