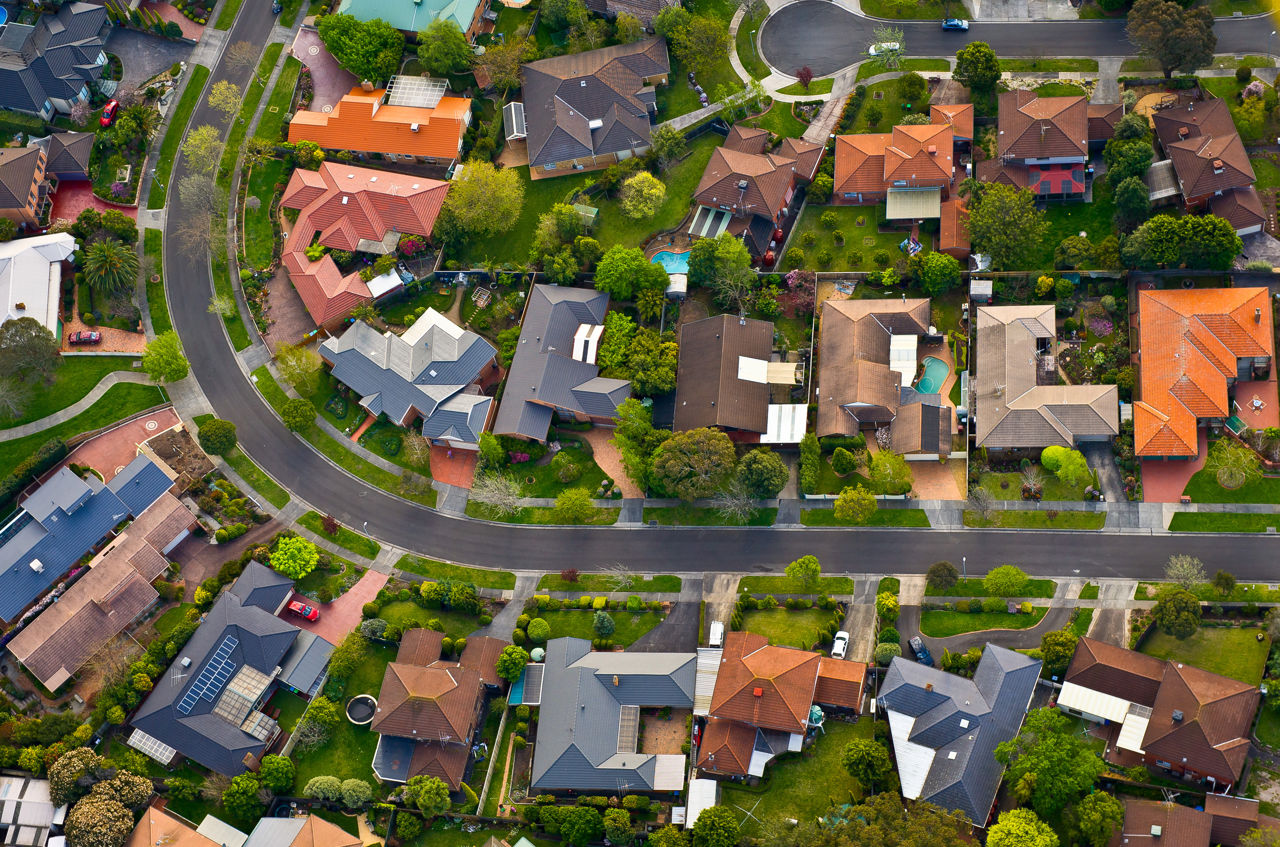 Insights
Green home loans
unlocking cleaner
sustainable living
Financing sustainable design for new and existing homes
Bank Australia was the first home loan provider to take up the CEFC finance, which it drew on to deliver discounted interest rates to qualifying home buyers and borrowers.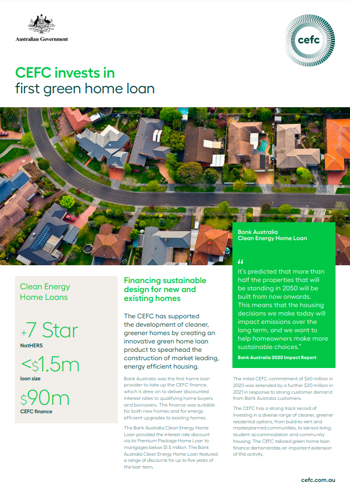 Read our Insight
CEFC invests in first green home loan
October 2021
The CEFC has supported the development of cleaner, greener homes by creating an innovative green home loan product to spearhead the construction of market leading, energy efficient housing.
Read more
Our investment
The Bank Australia Clean Energy Home Loan provided an interest rate discount via its Premium Package Home Loan to mortgages below $1.5 million and featured a range of discounts for up to five years of the loan term.
The CEFC invested a total of $90 million towards the Bank Australia Clean Energy Home Loan, demonstrating an important extension of its investment to drive a diverse range of cleaner, greener residential options, from build-to-rent and masterplanned communities, to seniors living, student accommodation and community housing. 
It's predicted that more than half the properties that will be standing in 2050 will be built from now onwards. This means that the housing decisions we make today will impact emissions over the long term, and we want to help homeowners make more sustainable choices.

Bank Australia

2020 Impact Report