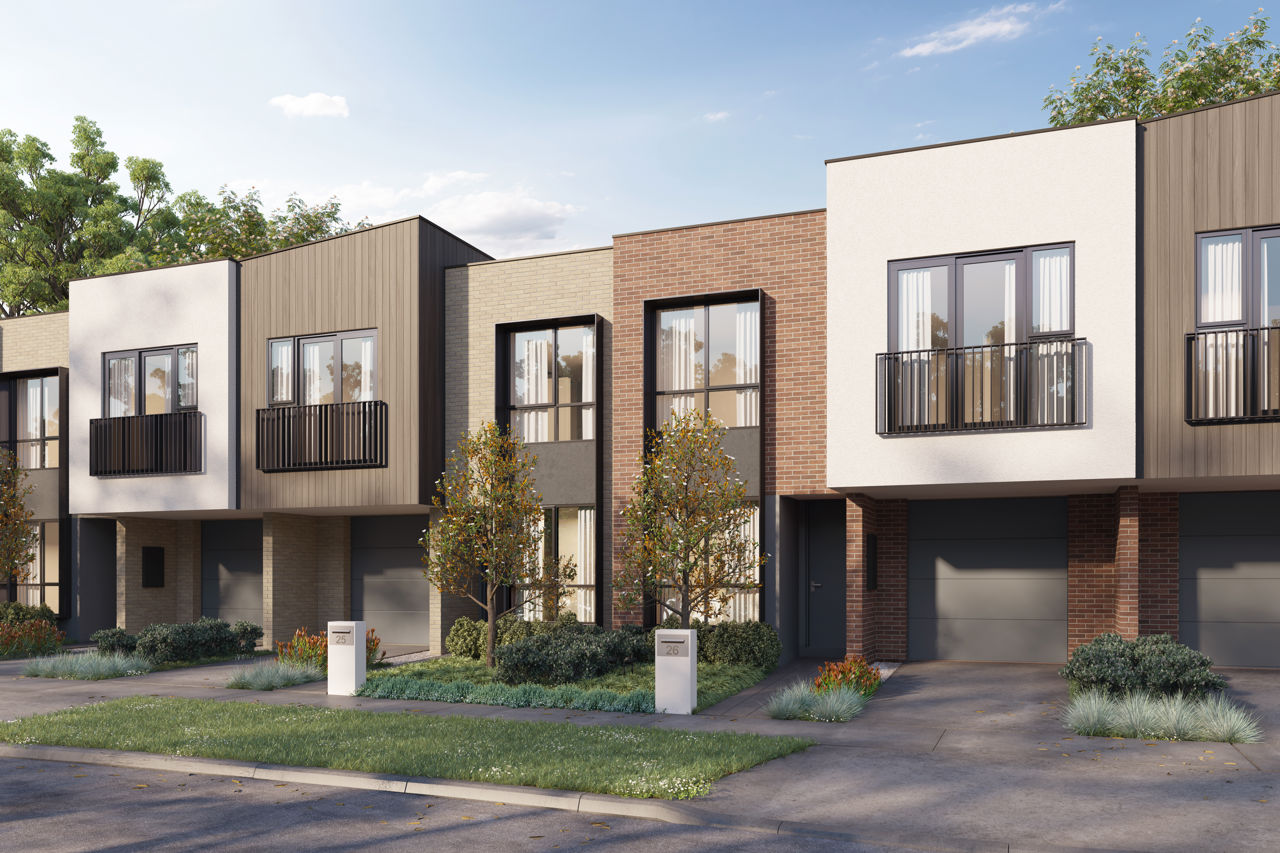 Insights
Green master plan
for Australian
housing
Mirvac masterplanned community
Australia's residential construction industry is large and fragmented, involving an estimated 45,000 businesses. Together with the housing industry, and leading developers such as Mirvac, the CEFC is investing in projects that demonstrate how best-in-class sustainability measures can be implemented at scale.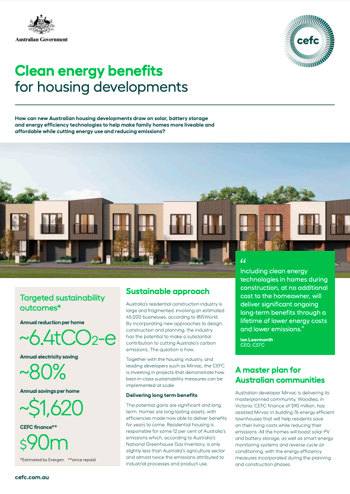 Read our Insight
Clean energy benefits for housing developments
June 2021
How can new Australian housing developments draw on solar, battery storage and energy efficiency technologies to help make family homes more liveable and affordable while cutting energy use and reducing emissions? 
Read more
Our investment
Victoria's Woodlea masterplanned community includes 76 new energy efficient townhouses, featuring solar PV and battery storage, as well as smart energy monitoring systems and reverse cycle air conditioning, with the energy efficiency measures incorporated during the planning and construction phases.  
Woodlea is the largest masterplanned community in Australia to achieve accreditation in all six of the sustainability categories identified through the EnviroDevelopment scheme, which assesses high-level performance across ecosystems, water, energy, waste, materials and community.  
By using widely available and proven technologies, accompanied by up-front planning, the residential construction industry can build properties that make better use of the sun, energy storage and good planning.