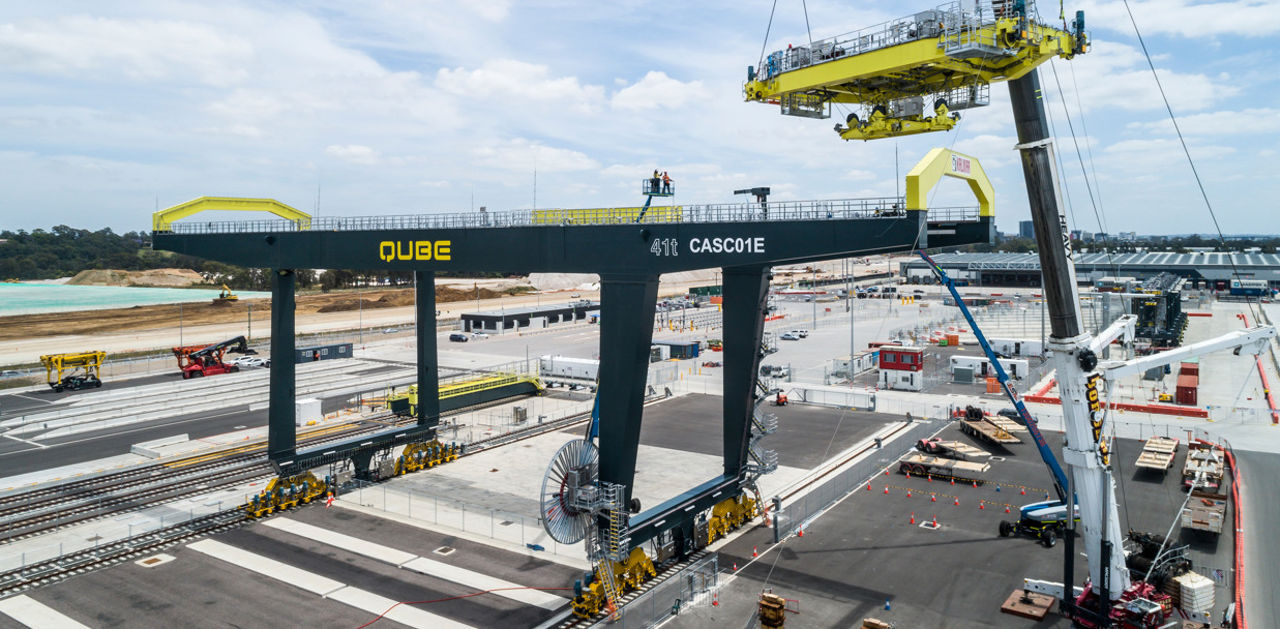 Insights
Clean energy
and greener freight
infrastructure
Innovation meeting sustainability at Moorebank Logistics Park
An estimated 70 per cent of Australia's emissions are associated with infrastructure assets. As well as providing critical services across the economy, these long-lived carbon intensive assets offer significant potential for emissions abatement.
Read our Insight
Clean energy and greener freight infrastructure
May 2021
How can clean energy technologies deliver lower emissions and improved energy efficiency for Australia's freight and logistics infrastructure?
Read more
Our investment
Moorebank Logistics Park is a nationally significant infrastructure development which boasts a range of innovative technology and emissions reduction initiatives, including the world's first fully automated intermodal terminal for containerised freight, measures to reduce urban heat and an embedded solar energy network.
When operating at scale, Moorebank Logistics Park will switch the movement of 1.55 million freight containers from road to rail each year, replacing an estimated 3,000 truck journeys each day.
With infrastructure owners facing new challenges in the way they manage the energy profile of their assets, the CEFC is investing in best practice and market leading design, construction and operations in a critical part of our national infrastructure portfolio.