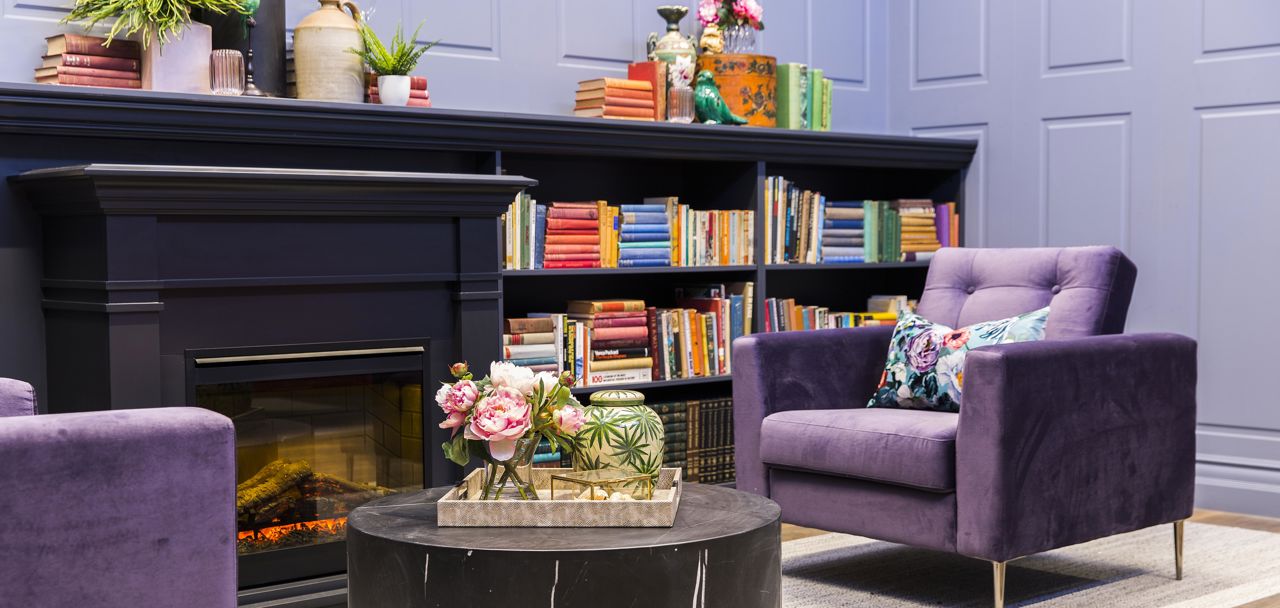 Insights
Greener living
in retirement and
aged care
Canberra landmark gets second life as state-of-the-art seniors living village
The LDK Greenway Seniors' Living Village has seen a disused Canberra office park transformed into state-of-the-art energy efficient accommodation. The development creates a new model for sustainability in Australia's rapidly growing retirement living and aged care sectors, delivering value for operators and residents through lower energy costs and environmentally sustainable living.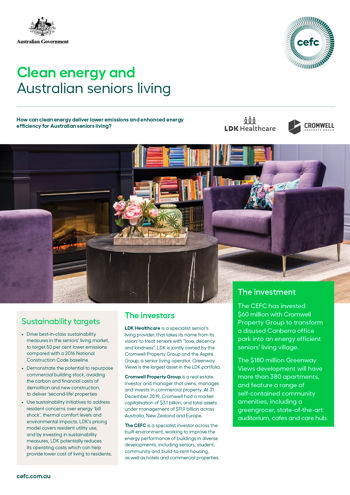 Read our Insight
Clean energy and Australian seniors living
June 2020
How can clean energy deliver lower emissions and enhanced energy efficiency for Australian seniors living? 
Read more
Our investment
The Greenway development features a range of sustainability initiatives to address resident concerns over energy 'bill shock', thermal comfort levels and environmental impacts. In targeting a 50 per cent reduction in emissions, it has focused on improved lighting, heating and air conditioning, enhanced building fabric insulation and high performance double glazing, as well as the of onsite solar power generation. 
By repurposing the existing building structure and façade, the development has displaced carbon emissions associated with the production of new steel, concrete and other building materials, equivalent to five years of operational emissions.  
The CEFC is delighted to see our finance being used to cut emissions in the retirement living and aged care sector, which is experiencing strong growth as Australians live longer and healthier lives. This investment is a great example of how we can cut emissions across every sector of our economy, benefiting our environment and lower our energy use.