A decade leading Australia's clean energy transition: CEFC Annual Report 2021-22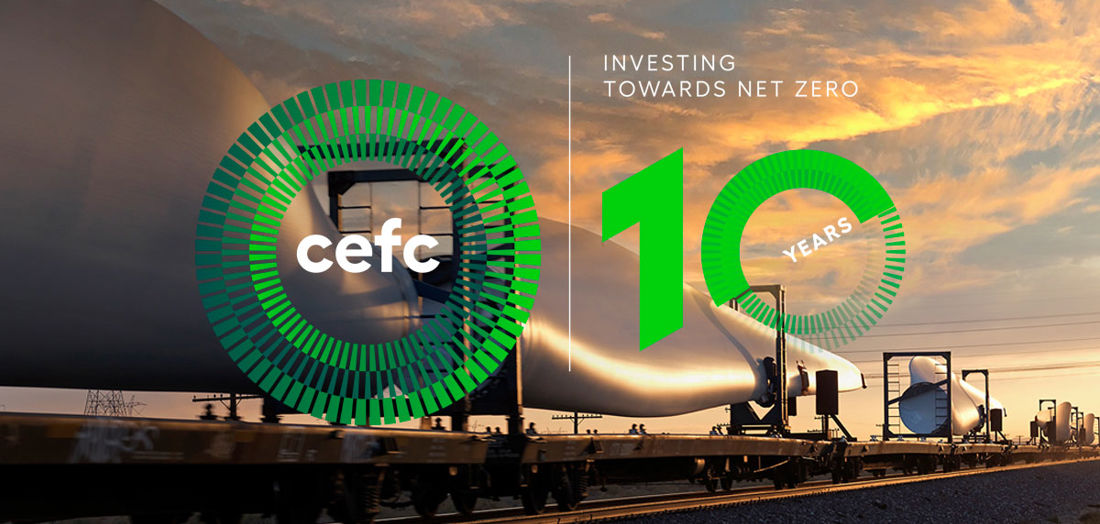 28 October 2022
The CEFC Annual Report for the 2021-22 year, tabled in the Australian Parliament, provides an indepth discussion about the work of the CEFC in leading Australia's clean energy transition. The Report canvasses the work of the CEFC in its first 10 years, with detailed information about investment commitments and performance in the most recent 2021-22 reporting year. 
Leadership comments 
In his opening letter, CEFC Chair Steven Skala AO noted: 
"Australia's transition to low emissions energy requires both an elevated sense of ambition and clear-eyed realism about the path ahead. The accelerated pace at which Australia seeks to meet its decarbonisation objectives presents a formidable challenge especially if it is to do so in an orderly fashion.  
"An enormous injection of capital, rapid development of storage and necessary emerging technologies, timely and affordable availability of material and labour to develop essential grid infrastructure and clean energy generation, an efficient resolution of national and state regulatory hurdles and sustained and timely community support are key factors in determining the path to, and pace of, success.  
"For its part, the CEFC is well positioned as it prepares to help the Australian Government deliver its $20 billion Rewiring the Nation policy. Backed by investment and sector expertise that this year helped kickstart two significant transmission projects – EnergyConnect and the Southern Downs Renewable Energy Zone – the CEFC will play an important role in Australia's decarbonisation journey in the coming decade." 
CEO Ian Learmonth reported: 
"The CEFC has now been at the vanguard of Australia's clean energy transition for 10 years and in 2022 exceeded $10 billion in cumulative investment commitments to accelerate the nation's push to net zero emissions by 2050. 
"These two significant milestones demonstrate the ongoing value of the unique CEFC model in helping tackle the emissions reduction challenge that is so critical to our future. Drawing on the firm foundations that were laid where we were established in 2012, the CEFC has helped transform the clean energy sector, and evolved in response to that transformation to strengthen our role as a market leading investor driving decarbonisation.  
"This first decade of investment leaves the CEFC in a powerful position to capitalise on the growing appetite in Australia to reduce emissions.  
"As we embark on our second decade of operation, the CEFC has the deep sector experience, investment expertise and portfolio strength to deliver on Australia's ambitious new decarbonisation targets. These include a new emissions reduction target of 43 per cent from 2005 levels by 2030 and the goal of 82 per cent renewables by the end of the decade." 
CEFC impact 
The Report includes detailed information about the impact of CEFC investment commitments in its first decade, and the role of the CEFC in working closely with business, investors, innovators, government and regulators to accelerate investment in Australia's transition to net zero emissions.  Highlights include: 
Economic impact

: $10.76 billion in lifetime commitments, with $4.57 billion in available capital and $3.32 billion in capital returned to the CEFC

 

Clean energy impact

: investment in 3.6 GW in renewable energy capacity; alongside some 265 large-scale transactions and 39,500 smaller-scale transactions delivered through our co-finance programs

 

Market impact:

$37.15 billion in total transaction value, with lifetime leverage of $2.42: $1.00

 

Technology impact:

$5.91 billion in powering renewable energy; $878.2 million backing low emissions tehnologies and $3.98 billion in delivering energy efficiency

 

Emissions impact:

expected lifetime abatement of some 200 million tonnes.

 
Investment focus 
The Report also provides information about the CEFC investment focus, across the core themes of: 
Backing the clean energy system of the future

: by investing in critical large-scale grid transmission projects, landmark battery storage, large-scale renewable energy developments

 

Investing across the economic landscape:

supporting low emissions solutions in property, infrastructure, industry, natural capital and resources to deliver benefits right across the economy 

 

Tapping into new investment models and opportunities:

to develop new financial markets and products, build investor confidence and craft tailored and innovative investment solutions for new and emerging industries 

 
The CEFC Annual Report 2021-22 is available on the CEFC website. 
Media release, 2022