Accelerating our transition to net zero: CEFC leads the way to low emissions future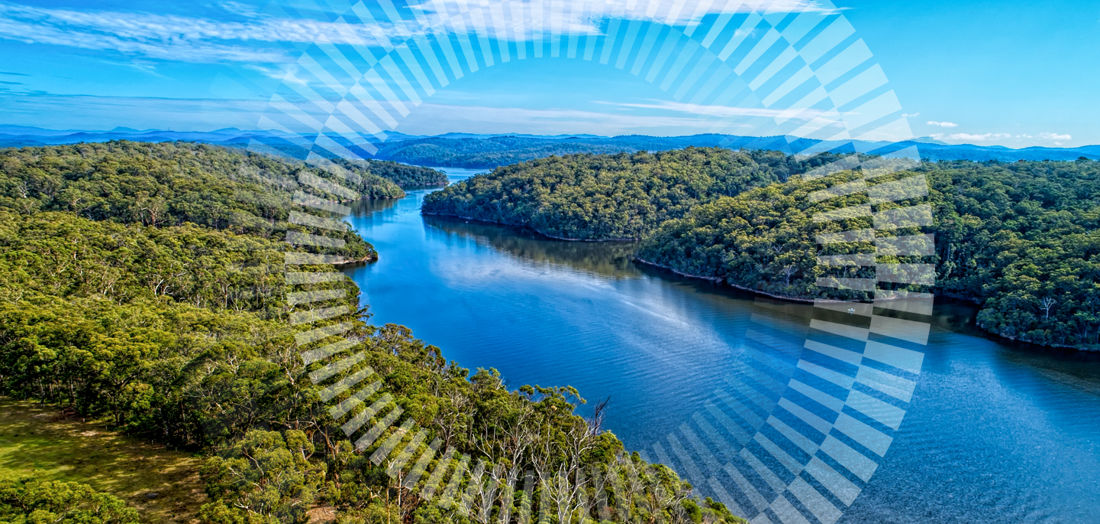 22 October 2021
The CEFC has embarked on its tenth year since strengthened by an increasingly diverse portfolio to redouble Australia's decarbonisation efforts. Backed by a proven investment strategy that is accelerating our transition to net zero emissions, the CEFC continues to lead the market into new clean energy frontiers.
The Clean Energy Finance Corporation Annual Report for 2020-21 has been tabled in the Australian Senate, fulfilling an important part of the CEFC's transparency, information sharing and regulatory obligations. View the report.
The annual report describes a financial year of landmark investments which are driving decarbonisation into new and difficult to abate sectors, while countering the headwinds of the pandemic and the associated economic disruption.
And it highlights the commercial rigour and financial expertise that is enabling the CEFC to spearhead a renewed push by capital to invest in a low emissions future. The CEFC invests on behalf of the Australian Government.
CEFC CEO Ian Learmonth said: "The CEFC enters its tenth year successfully pursuing its mission to accelerate investment in our transition to net zero emissions.
"Australia is blessed with abundant renewable resources, of solar, wind and critical minerals, along with the entrepreneurial spirit and skill required to push technological boundaries. CEFC capital is marshalling these resources in the pursuit of decarbonisation.
"Our expertise in developing new markets, building investor confidence and crafting bespoke and innovative investment products is helping lead the market into new frontiers with vision and purpose.
"We are positioning Australia to take advantage of the clean energy opportunities for new jobs and economic growth, along with the environmental, social and health benefits that will also emerge."
CEFC Chair Steven Skala AO said that the ongoing evolution of the CEFC and its ability to deliver on its purpose confirmed that its unique business model was effective.
"The CEFC has been building steadily on the foundations established in its earlier years of operation to make significant progress on its public policy objectives. To continue this momentum, the CEFC now targets new technologies and harder-to-abate sectors, along with the challenge of investing in exciting innovations that can spearhead further decarbonisation," Mr Skala said.
Performance highlights
First major transmission transaction: $125 million to help deliver grid infrastructure critical to delivery of the landmark Snowy 2.0 pumped storage project


First hydrogen-related investment: $750,000 to Wollongong University start-up Hysata to commercialise innovative electrolyser production technology


Australia's first forward-looking climate index: $60 million cornerstone investment in the BNP Paribas green bond linked to the new Australian Climate Transition Index


Regenerative farming transformation: $50 million investment in science-led sustainable farming platform, to lift yields and climate resilience, while cutting carbon emissions


Recycling Investment Fund gets started: $16.5 million investment to recycle the equivalent of some one billion PET bottles into high-grade food packaging


Backing for next generation solar PV technology: $10 million investment to develop Sunman's revolutionary lightweight, flexible solar panels


Deploying embodied carbon in property construction: $95 million in debt finance to support the use of low carbon concrete in Perth's Roe Highway Logistics Park


Record 11 new investments in cleantech: driving almost $32 million in new investment commitments through the specialist Clean Energy Innovation Fund


First all green residential mortgage-backed securitisation: $108.5 million investment to help deliver sustainable housing through Firstmac green home loans


Greener homes for people living with a disability: $87 million investment in first specialist disability accommodation platform with a sustainability focus


Single largest investment: up to $295 million investment to deliver critical transmission infrastructure across three states, as part of Project EnergyConnect (closed just after year end)


Key numbers
| | | |
| --- | --- | --- |
| CEFC | 2020-21 | Lifetime to 30 June 2021 |
| Investment commitments | $1.4b | $9.5b |
| Transactions | 22 | ~220 |
| Total transaction value | $5b | $32.8b |
| Private sector leverage | $2.68:$1.00 | $2.40:$1.00 |
| Capital deployed | $1.35b | $7.4b |
| Capital returned | $823m | $2.48b |
| | | |
| --- | --- | --- |
| Clean Energy Innovation Fund | 2020-21 | Lifetime to 30 June 2021 |
| Investment commitments | $31.9m | $117.6m |
| Transactions | 11 | 31 |
| Total transaction value | $117m | $408.2m |
| Private sector leverage | $2.50:$1.00 | $2.60:$1.00 |
| Capital deployed | $34.7m | $102m |
| Capital returned | $0.4m | $14m |
The Innovation Fund draws on CEFC capital.
Media release, 2021