CEFC and NFF back ready made clean energy solutions for Australian farmers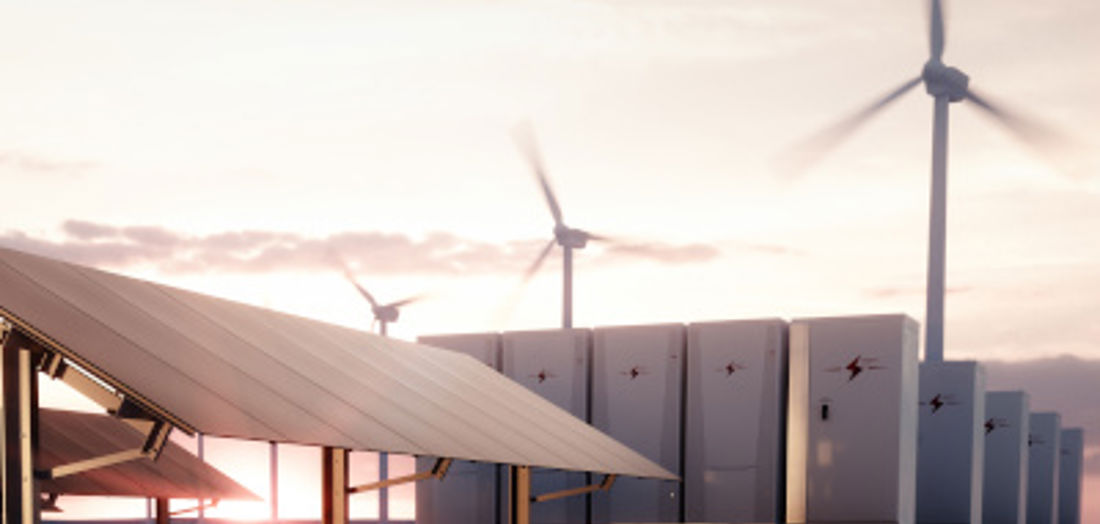 Joint media release from the Clean Energy Finance Corporation and the National Farmers' Federation
23 September 2019
In an Australian first, the CEFC and the National Farmers Federation (NFF) have collaborated to back ready-made clean energy solutions for Australian farmers, with the twin goals of increasing on-farm efficiency and cutting greenhouse gas emissions.
In a practical new guide for Australia's 85,000 farming enterprises, the CEFC and the NFF have identified 51 opportunities where farmers can reduce their energy bills by improving energy efficiency and switching to renewables.
The investment commitments start at under $10,000, making them cost effective at a time of farm stress and drought.
CEFC CEO Ian Learmonth said: "We are delighted to work with the National Farmers' Federation in developing this important guide for Australia's farmers, who have a well-deserved reputation for innovation and land care. The solutions can help farming businesses better manage their energy costs, increase their efficiency and lower their carbon emissions.
"Already more than 1,100 agriculture projects are drawing on $260 million in CEFC finance to invest in solar PV, lower emissions farm equipment, energy efficient machinery upgrades and biomass energy-from-waste.
"This guide is another exciting way we are bringing the substantial benefits of one of our newest industries, clean energy, to one of our most established, agriculture."
NFF CEO Tony Mahar said: "Together with the Clean Energy Finance Corporation, we aim to present forward-looking solutions to help Australian farmers manage rising energy costs.
"This guide collates information on proven and emerging technologies. It establishes how farmers can reduce their energy consumption and lower emissions, using realistic cost estimates.
"Clean energy leads to greater efficiencies and productivity, and an overall lower emissions profile for the agribusiness sector. We believe this guide will help Australian farmers lower their energy bills, reduce their emissions footprint and ultimately, be more productive and competitive."
The potential energy efficiency technologies range from variable speed drives and smart controls to best-in-class tractors and refrigeration equipment. Renewable energy solutions include increasingly cost-effective solar PV as well as on-farm microgrids, which are particularly relevant in remote areas or where network connections are expensive.
The guide – Transforming Australian Agriculture with Clean Energy – draws on the work of the University of Southern Queensland's Centre for Agricultural Engineering.
While energy consumption patterns vary across farming enterprises and production systems, the guide finds that there are significant opportunities for farm operations to immediately reduce energy consumption as well as lower energy related emissions. The challenge for the sector is to understand the available options, the scale of the potential investment and the potential emissions savings.
The guide sets out seven steps for farmers to embrace clean energy. Presented in an easy-to-read dashboard format, the 51 technology solutions include:
Simple improvements to irrigation, heating, cooling and vehicle fuel efficiency – typically requiring an investment of $5,000 or less
New strategies to generate and store energy such as small-scale wind, solar PV and hydroelectric systems – typically requiring an investment of up to $25,000
Emerging technologies such as microgrids, biomass generation, precision application and digital sensors, robots and drones which have the potential to revolutionise farming practice.
AUSTRALIAN AGRICULTURE'S CLEAN ENERGY TRANSFORMATION: WHERE FARMERS CAN ACT
Conduct an energy audit: This is an important first step to understand current energy use and prioritise energy-related investment decisions.
Generate your own energy: The farm sector is ideally suited to producing renewable energy and alternative fuels. This includes solar PV, small-scale wind and bioenergy, as well as on-site storage.
Upgrade vehicles and machinery: Tractors, ancillary equipment and vehicles can be easily made more energy-efficient, often with relatively little capital expense. This is particularly the case for cropping systems, where upgrades can cut fuel consumption and increase operational efficiency.
Improve irrigation and pumping: Energy-efficient irrigation and water management practices have the potential to improve water use through the use of technologies such as variable-speed drives and solar-powered pumping.
Consider buildings, and heating and cooling: On-farm building assets, processing technologies, and heating and cooling equipment can be energy-intensive, driving up farm costs.
Benefit from precision agriculture: New technologies that calculate the optimal quantity, timing and location of farming inputs such as water and fertiliser can greatly reduce energy use.
Consider emerging technologies: Digital solutions such as sensors, robots and autonomous vehicles are already helping farmers generate energy savings.
ABOUT THE NFF
The National Farmers' Federation (NFF) is the peak national body representing farmers and, more broadly, agriculture across Australia. It is one of Australia's foremost and respected advocacy organisations. Since its inception in 1979, the NFF has earned a reputation as a leader in the identification, development and achievement of policy outcomes - championing issues affecting farmers and dedicated to the advancement of agriculture. The NFF is dedicated to proactively generating greater understanding and better-informed awareness of farming's modern role, contribution and value to the entire community. One of the keys to the NFF's success has been its commitment to presenting innovative and forward-looking solutions to the issues affecting agriculture, striving to meet current and emerging challenges, and advancing Australia's vital agricultural production base.
Media release, 2019