CEFC spearheads investment in energy from waste sector backing second WA facility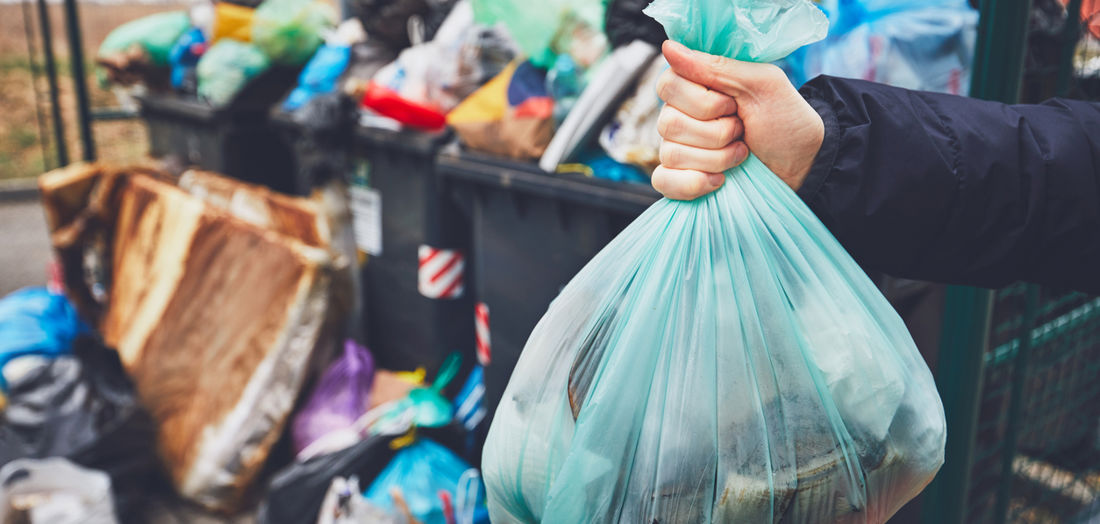 24 December 2019
The CEFC is committing up to $57.5 million towards Australia's second large-scale energy from waste (EfW) plant, being built at East Rockingham in Western Australia.
The $511 million plant will help tackle Australia's rising waste management problem by diverting waste from landfill. It will also generate renewable baseload energy to support WA's electricity network.
When complete, the East Rockingham Resource Recovery Facility (ERRRF) will process about 300,000 tonnes of residual waste a year, reducing annual emissions by more than 300,000 tonnes of CO2-e, the equivalent of taking about 64,000 cars off the road.
The state-of-the-art facility will also generate 29MW of renewable baseload electricity for the South West Interconnected System - enough to power more than 36,000 homes.
The subordinated debt facility provided by the CEFC is the first of its kind for the EfW sector in Australia and provides capital structure innovation for the project.
The Australian Renewable Energy Agency (ARENA) will also provide $18 million in recoupable grant funding toward the ERRRF.
According to the latest figures from the Department of the Environment and Energy, Australia produces about 67 million tonnes (Mt) of waste a year, with more than 21 Mt ending up in landfill. Solid waste disposal accounts for about 1.6 per cent of Australia's greenhouse gas emissions.
CEFC CEO Ian Learmonth said that reducing Australia's reliance on landfill for waste disposal was another way to cut greenhouse gas emissions and help meet our international emissions targets.
"Measures to improve reuse and recycling significantly reduce waste levels and diverting it from landfill is another important waste minimisation strategy," Mr Learmonth said.
"EfW is a great example of technology that addresses more than one challenge, using our rising waste levels to provide much-needed baseload energy.
"The clean energy produced by the EfW sector improves the reliability and security of the electricity supply to firm and support grid stability – an important priority for the CEFC."
The ERRRF project has been co-developed by New Energy Corporation, Hitachi Zosen Inova (HZI), and Tribe Infrastructure Group (Tribe). Tribe also acted as financial advisor to the project. Co-investors in the project include John Laing, HZI and ACCIONA.
It is expected to employ about 300 workers, including apprentices, during construction, and up to 50 operations staff on an ongoing basis when complete.
The ERRRF has entered into a power purchase agreement for 25MW of its generating capacity.
It has also secured long-term supply contracts for a significant portion of its waste from the Eastern Metropolitan Regional Council and the City of Cockburn.
Importantly, the ERRRF is the first of its kind in Australia to use "waste-arising" contracts, giving councils the ability to continue to pursue waste reduction targets with waste supply commitments to the ERRRF. This type of innovative contractual framework will help support WA's Waste Avoidance and Resource Recovery Strategy 2030.
New Energy Corporation Chairman Enzo Gullotti said the waste-arising model meant that councils would only pay for the capacity they used and would not be penalised if they successfully implemented waste reduction schemes.
"This is a win for the environment and represents real value for money for ratepayers who will be protected from the rising cost of landfill, particularly through the State's landfill levy," Mr Gullotti said.
The ERRRF will use proprietary moving grate combustion technology supplied by HZI, a global leader in the technology supply and turnkey delivery of EfW projects, as well as biogas plants. HZI's technology has been successfully installed in more than 600 projects worldwide and meets the most stringent environmental requirements.
The ERRRF will process various residual waste streams, including municipal solid waste, commercial and industrial waste. The plant will also salvage around 72,000 tonnes a year of bottom ash which will be further processed for use in road bases and other construction materials.
CEFC waste sector lead Mac Irvine said that where waste could not be avoided or reduced, recycling and recovery of energy from waste offered a much better solution than landfill.
"Under the waste hierarchy, disposing of waste in landfill is the lowest order use of waste," Mr Irvine said. "EfW facilities create a higher order use for waste because they divert waste from landfill as well as recover energy from it.
"They also recover other materials like metals, glass and aggregates that can be recycled to form part of a wider circular economy. This all leads to significant emissions reduction."
ACCIONA, a global leader in sustainable solutions for infrastructure, renewable energy and water treatment projects, and HZI have been appointed to design and construct the facility. Suez and HZI, who operate a combined 180 EfW facilities globally, will operate the facility under a 20-year operations and maintenance agreement. Suez will also support the project by supplying it with commercial and industrial waste.
The facility will be located in the East Rockingham industrial area, 40km south of Perth and just seven kms from the pioneering Avertas Energy EfW plant in Kwinana, to which CEFC is a senior lender.
Mr Learmonth said that investment was vital to support the growth of the EfW sector.
"The CEFC is leading the way by supporting only the second EfW plant of this kind in Australia," Mr Learmonth said. "With this project, the CEFC has now invested $415 million into the waste and bioenergy sector Australia-wide for a total project value of more than $1.7 billion.
"This investment also demonstrates the CEFC's focus on investment opportunities in WA. Total CEFC investment commitments in WA now stand at more than $400 million, across a diverse range of sectors."
Justin Bailey, John Laing's Regional Managing Director for Asia Pac, said the investment continued its push to partner responsible infrastructure projects around the world.
"We are proud to be working alongside our partners to make this state-of-the-art resource facility a reality, not just as a sustainable waste management solution, but also as critical contributor towards Australia's wider emissions reduction commitments," Mr Bailey said.
About New Energy Corporation
New Energy Corporation is a leader in the emerging Waste to Energy market globally. Its vision is a world with zero landfill where waste fuels a sustainable future. New Energy is committed to sustainable business practices for both the environment and the communities in which it operates.  
About Hitachi Zosen INOVA
Zurich-based Hitachi Zosen Inova (HZI) is a global leader in energy from waste (EfW), operating as part of the Hitachi Zosen Corporation Group.  Formed from the former Von Roll Inova, HZI acts as an engineering, procurement and construction (EPC) contractor delivering complete turnkey plants and system solutions for thermal and biological EfW recovery.  Its solutions are based on efficient and environmentally sound technology, are thoroughly tested, can be flexibly adapted to user requirements, and cover the entire plant life cycle. 
About Tribe Infrastructure Group
Tribe Infrastructure Group is an independent infrastructure project finance firm based in Abu Dhabi, UAE.  Tribe provides infrastructure and utilities investment services to grantors, developers, investors and lenders, acting as advisor and co-development partner to meet the needs of the project.  Tribe actively mobilises private capital to realise unique opportunities, harnessing its natural competencies in structuring and execution of projects to take early-stage investments through to successful financial close, construction and operation. 
About John Laing
John Laing is an international investor and partner behind responsible infrastructure and renewable energy projects which respond to public needs, empower sustainable growth and improve the lives of the communities in which we work. As global trends such as urbanisation, population growth and environmental challenges impact communities around the world, we play a key role in delivering solutions to today's most complex infrastructure challenges.
About ACCIONA
ACCIONA is a global group that develops and manages sustainable infrastructure solutions, especially in renewable energy. Its business spans the entire value chain, from design and construction through to operation and maintenance. ACCIONA's goal is to lead the transition towards a low-carbon economy, bringing technical excellence and innovation to all of its projects to design a better planet.
Media release, 2019