CEFC welcomes new $100 million Australian Recycling Investment Fund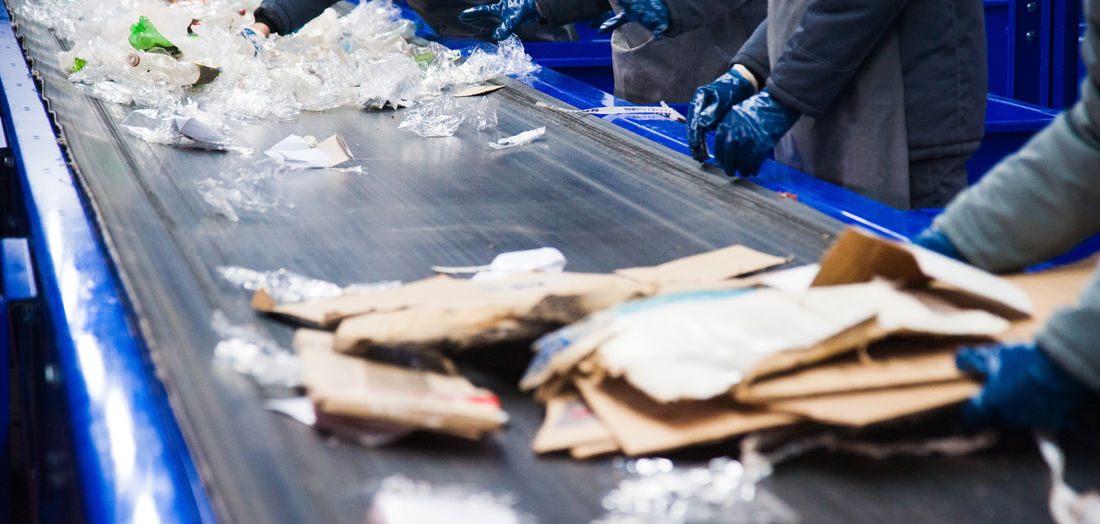 17 December 2019
The Clean Energy Finance Corporation has welcomed the creation of the $100 million Australian Recycling Investment Fund. The new fund will encourage increased investment in clean energy technologies which support waste recycling, leading to lower landfill related emissions.
Creation of the Australian Recycling Investment Fund is reflected in the Australian Government Clean Energy Finance Corporation Investment Mandate Direction 2019. The Mandate directs the CEFC to make available up to $100 million to support recycling or recycled content projects using clean energy technologies, with a particular focus on waste plastics, paper, glass and tyres.
Under the Mandate Direction, the new fund will align with the circular economy principles established in the National Waste Policy. It will also support the agreement of the Council of Australian Governments to ban the export of waste plastic, paper, glass and tyres, while building Australia's capacity to generate high value recycled commodities and associated demand.
CEFC CEO Ian Learmonth said that Australia's transition to a lower emissions economy required sustained investment and action across all areas of the economy, including waste management.
"Waste management is an increasingly complex issue in Australia and globally. By recycling materials such as plastic, paper, glass and tyres, we can make an important contribution to cutting landfill-related emissions," Mr Learmonth said.
"The CEFC is working with project sponsors on a range of innovative solutions to increase resource recovery, recycling, and divert waste from landfill. Through the Australian Recycling Investment Fund, we look forward to seeing further improvements to waste management practices in Australia, particularly by focusing on higher order uses of waste, as reflected in the principles of the circular economy."
The Australian Recycling Investment Fund will draw on existing CEFC finance. In line with the CEFC Act, projects seeking CEFC finance under the Australian Recycling Investment Fund are required to draw on renewable energy, energy efficiency and low emissions technologies and to contribute to emissions reduction.
The CEFC expects to invest in eligible larger-scale commercial and industrial projects through the Fund, typically requiring $10 million or more of CEFC debt or equity capital. Smaller-scale projects, from $10,000 to $5 million, may be eligible for debt finance through the CEFC's existing specialist asset finance programs.
As with all CEFC investments, projects seeking finance through the Australian Recycling Investment Fund must be commercial, reflecting the CEFC's requirement to deliver a positive return for taxpayers across the portfolio.
In addition to investments through the Australian Recycling Investment Fund, the CEFC will continue to invest in large-scale energy-from-waste projects. It is not expected that these projects will be financed through the Australian Recycling Investment Fund.
According to Australia's National Waste Policy, each year, Australians generate 2.7 tonnes of waste per head, including plastics, paper, glass, metals, textiles, masonry, food and other organic materials. Waste emissions are largely the result of methane gas produced by decaying organic waste in landfills.
The CEFC has a strong track record in investing in waste-related projects, as part of its role in accelerating investment in Australia's transition to a low emissions economy.
By focusing on clean energy technologies, these investments can reduce emissions by diverting waste from landfill, as well as help ensure that waste processing and resource recovery operations are as energy efficient as possible.
Under the CEFC Act, the Australian Government can provide direction to the CEFC through an Investment Mandate regarding the type, return and risk of investments the CEFC should undertake.
Media release, 2019