CEFC finance sows seeds of innovation with agrifood tech VC fund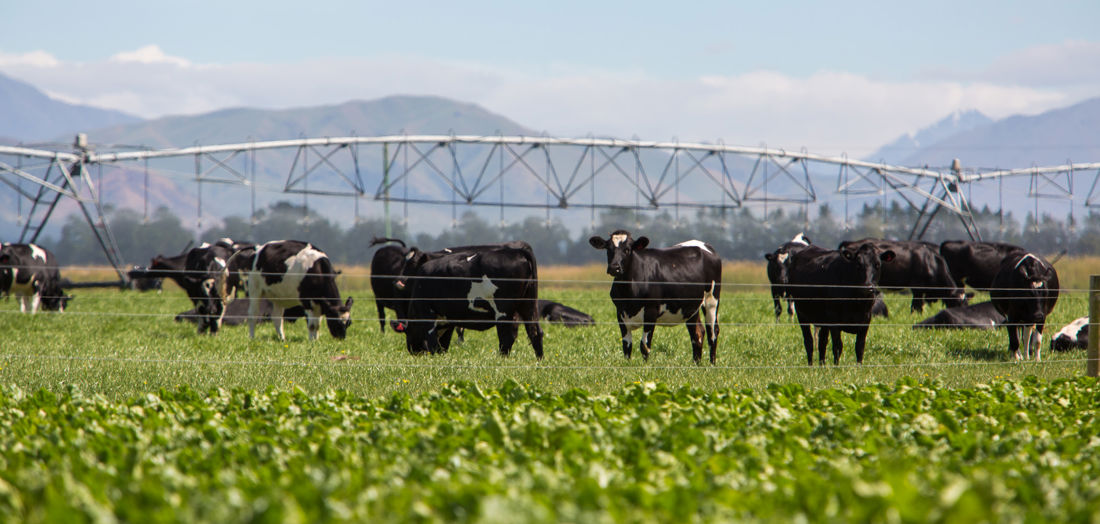 18 November 2019
The CEFC is increasing its focus on emissions reduction and energy efficiency in agriculture with an $8 million cornerstone investment in a specialist agrifood tech investment fund. The $30 million Tenacious Ventures fund is targeting investment in early-stage startups focused on the agricultural supply chain.
The CEFC commitment, through the Clean Energy Innovation Fund, will bring new support to Australia's emerging agrifood tech sector, which has the potential to deliver innovative sustainable technologies for the agricultural industry.
Tenacious Ventures, co-founded by agrifood tech pioneers Sarah Nolet and Matthew Pryor, invests in companies helping the agriculture sector lower emissions while becoming more climate resilient.
The CEFC is investing alongside Grok Ventures, the private investment fund of Mike and Annie Cannon-Brookes. The Atlassian co-founder's fund is a well-known early-stage investor in high-growth technology businesses.
"Innovation in agriculture is desperately needed across the world to make our planet more sustainable," Mr Cannon-Brookes said. "It's fantastic to see the CEFC investing in agrifood tech through this commitment to Tenacious Ventures. Kick-starting this industry in Australia will take guts and expertise, and the CEFC brings both.
"There's no doubt that new ideas in agriculture will play a massive role in reducing carbon emissions, while also delivering return on investment. The economic upside for Australia's economy is also huge.
"Sarah and Matt have a solid track record of finding those new ideas, and then making them work. I can't wait to see the innovation in food tech and agriculture that they deliver."
CEFC CEO Ian Learmonth said the CEFC was delighted to invest alongside Tenacious Ventures and Grok Ventures in the new fund. He said the fund would help address the shortage of institutional capital supporting innovative Australian agrifood tech companies from development through to commercialisation. Per capita investment in Australian agrifood tech is only a fraction of that occurring in New Zealand, Israel and the US.
"The agricultural sector poses a demanding climate change challenge: how to produce more food, more efficiently, for a growing population amid a more extreme climate, while also reducing greenhouse gas intensity and emissions," Mr Learmonth said.
"As a major food exporter Australia has an opportunity to be at the forefront of innovative technology solutions than can address these challenges.
"With this investment the CEFC is supporting an exciting Australian industry of the future with the potential to make a meaningful contribution to lowering global emissions while supporting our agriculture sector."
Mr Pryor added: "Australian agriculture is a major exporter of food and fibre, feeding more than 60 million people per year. We are experts at efficient, climate adaptive food production - Australian farmers reduced the greenhouse gas emissions intensity of agriculture by 63 per cent between 1996 and 2016.
"But more needs to be done to develop and export agricultural technology that improves the efficiency of production on a global scale."
The Tenacious Ventures Fund I will invest in up to 20 early-stage agrifood tech companies, underpinned by emerging technologies and transformative business models.
Emerging agricultural technology companies are working to lift farm efficiency and food and fibre yields, while cutting inputs and emissions, using a range of initiatives from enhanced soil carbon, to new plant science, supply chain efficiencies and cutting food waste.
Agriculture is a significant and growing contributor to global emissions. With the global population projected to reach 10 billion by 2050, agricultural production will need to increase by at least 60 per cent compared to 2005–2007 output. Already the broader food system – including growing, harvesting, processing, packaging, transport and consumption – is estimated to represent up to 30 percent of global emissions.
The CEFC is an active investor in the agriculture sector, including working with co-financiers to deliver finance for smaller-scale on-farm investments to improve energy efficiency, switch to renewable energy and cut emissions.
The Clean Energy Innovation Fund is the largest dedicated Australian investor of its kind, with access to $200 million for investment in early-stage clean energy companies. The Fund targets technologies and businesses that have passed beyond the research and development stage and which can benefit from early stage seed or growth capital to help them progress to the next stage of their development. This is the Fund's first investment in the agrifood tech space.


About Tenacious Ventures
Tenacious Ventures is Australia's first dedicated agrifood tech venture capital firm. Founded by Sarah Nolet and Matthew Pryor, the firm invests in high-growth technology companies improving the productivity, efficiency, and sustainability of agricultural production. Tenacious Ventures Fund I is a conditionally registered ESVCLP that will invest up to $30m in early-stage Australian agrifood tech startups.
Media release, 2019