Downforce Technologies draws investor support with innovative soil carbon solution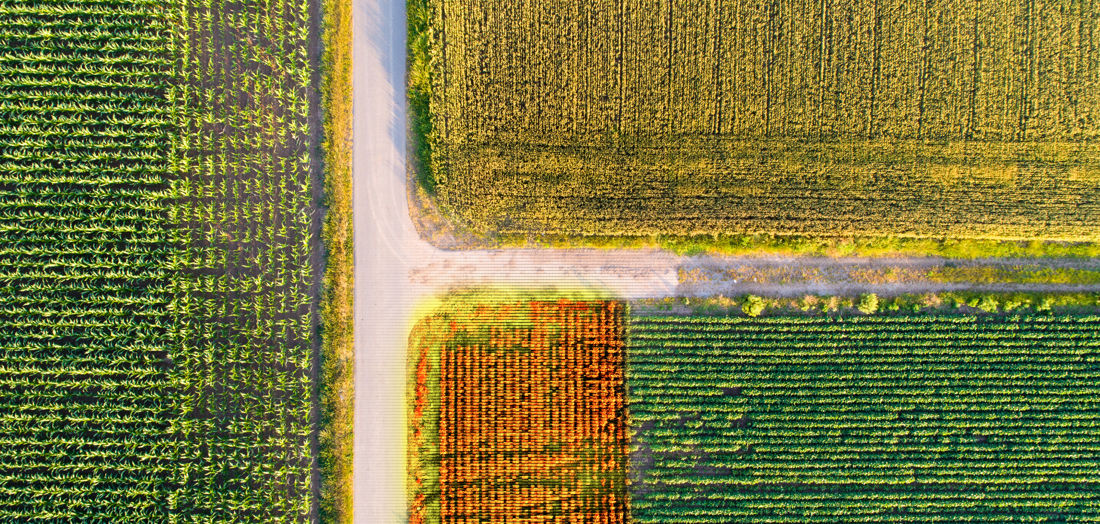 1 March 2022
An innovative technology solution to cut the cost of measuring and monitoring soil health and carbon levels – a key component in cutting land-based emissions – has won the backing of the CEFC, through its specialist Clean Energy Innovation Fund.
The $1.6 million CEFC investment will enable UK-based Downforce Technologies Limited to take the next step in developing and commercialising its data-based technology, with Australia identified as the first market, reflecting the uniquely favourable potential of Australian soils to play a role in soil carbon capture.
The company's first product can measure soil organic carbon with extremely high levels of accuracy, without the need to go to site.  Investor interest in the technology enabled the company to close a $3.0 million (£1.6 million) seed capital raise, so it can continue the development and growth of its globally scalable data services platform.
The CEFC investment, made on behalf of the Australian Government through the Clean Energy Innovation Fund, is backing technology that will provide critical soil carbon insights for large agricultural landowners, financial institutions, food companies and policymakers.
The company has also attracted capital from Perivoli Innovations and Australian investor Tiverton Agriculture Impact Fund. Incorporated in 2021 by the UK based The Downforce Trust, Downforce is led by an impressive team including Chief Scientific Officer Jacquie McGlade, a former Chief Scientist of the UN Environment Programme and Executive Director of the European Environment Agency.
The company's early customers have recognised the advantages of the Downforce platform in Australia and include leading Australian financial institutions, including National Australia Bank, landowners and companies in the Australian food supply chain.
CEFC CEO Ian Learmonth said: "Australia's transition to net zero emissions requires decarbonisation at a significant scale, using every avenue open to us. Soil organic carbon has a vital role to play in reducing carbon emissions in Australia's agricultural sector. Putting the best data and technology in the hands of farmers, financial institutions, the food industry and policy-makers will help us realise that potential.
"This investment aims to further extend the benefits of monitoring soil carbon. Enhanced monitoring can improve soil carbon levels, leading to environmental and economic benefits such as, improved agricultural productivity, soil resilience, reduced emissions and an additional revenue stream for farmers."
Downforce CEO Josephine Wapakabulo said: "We are delighted to have the support of the CEFC and all our investors as we look to grow and scale our ground-breaking platform. Using data and insights from Downforce, landowners and institutions can optimise their decision-making and investments, confidently and efficiently measuring the benefits as they build natural capital and revenues.
"Our mission is to also work with the agricultural sector in ways that benefit soil health, sustainable food production and the environment. The funding provided by the CEFC, Perivoli and Tiverton will enable us to achieve this critical mission even sooner. From Australia, Downforce has a global opportunity to launch its technology as other countries seek to follow the same path."
Traditional soil carbon measurement can be laborious, expensive and captures a minimal sample size over what can be large and varied landscapes. While digital soil mapping presents the opportunity to be more scalable, it can often lack adequate accuracy.
The Downforce methodology fuses a broad range of data sources to be able to measure soil carbon at very high levels of accuracy to the nearest 10m2. The platform can provide analysis of the current state of the land, its recent history and soil carbon potential.
Soil carbon sequestration is a key objective under the Australia Government National Soil Strategy and prioritised under the Low Emissions Technology Statement with the target of reducing the soil carbon measurement price from approximately $30 to less than $3 per hectare per year.
Virescent Ventures Managing Partner Ben Gust added: "Australia's unique landscape and keen interest in soil carbon sequestration makes it the ideal first market for Downforce to target with its innovative technology.
"Downforce has been particularly impressive in rapidly developing a product that provides accurate, real-time and scalable information to landowners, and as they focus on developing their technology in Australia, they are also looking to hire Australian leaders in the field.
"Soil carbon has the potential to be a sustainable, powerful method to address decarbonisation. This technology is an important step in dramatically reducing the cost of soil carbon measurement and significantly expanding the volume of both carbon data and analytics available across Australia. We are excited about the company's prospects in applying this technology to other areas and building out its offering to include data on water, nutritional content and biodiversity."
The CEFC is a foundation shareholder in Virescent Ventures, which manages the Clean Energy Innovation Fund on behalf of the CEFC.
An estimated 541 million tonnes of carbon could be sequestered in Australia's soil, equivalent to 18 years of annual CO2 emissions from the agricultural sector1.
The Clean Energy Innovation Fund is the largest dedicated cleantech investor in Australia, created to invest $200 million in early-stage clean technology companies. The Innovation Fund targets technologies and businesses like Downforce which can benefit from early-stage seed or growth capital to help them progress to the next stage of their development. Previous investments in the agricultural sector for the Innovation Fund include bio-sequestration company Loam Bio and digital livestock platform AgriWebb.
1 https://www.sydney.edu.au/news-opinion/news/2020/11/20/untapped-potential-soil-carbon-sequestration-national-agriculture-day.html
Media release, 2022