Regenerative farming on track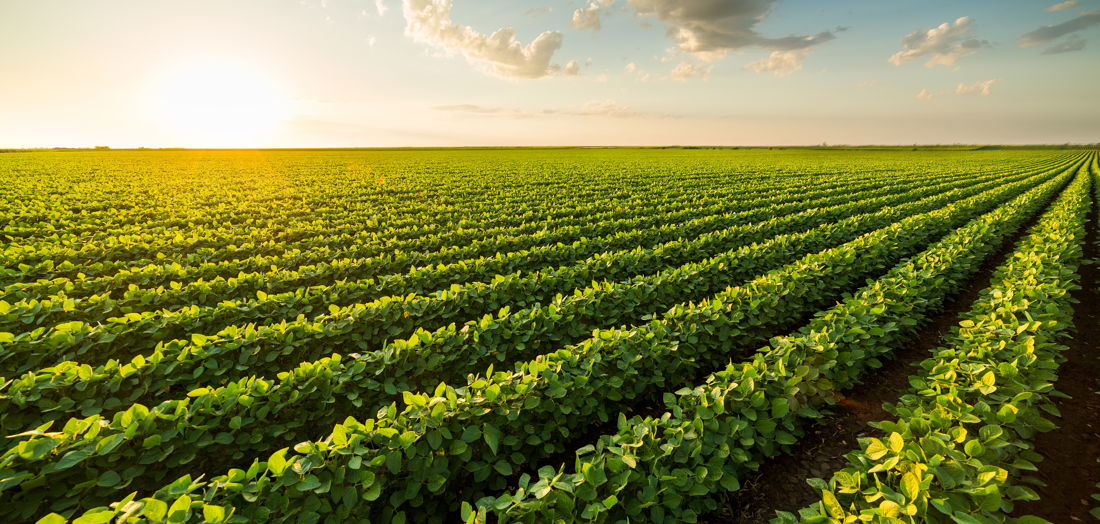 The CEFC congratulates the Transforming Farming Platform on its latest land purchase, which is set to regenerate 6,000 hectares of NSW farming land, lowering their carbon intensity and improving sequestration. The CEFC has a $50 million cornerstone investment in the Transforming Farming Platform, alongside leading Dutch asset manager Kempen. Managed by Gunn Agri Partners, the Platform is working to improve productivity and sustainability outcomes in the agricultural sector. Find out more about how we're investing in agribusiness to lower emissions.
Gunn Agri Media release
7 June 2022
Transforming Farming Platform acquires proposed coal mine site, taking regenerative farming portfolio to over 12,500 hectares
Australia's Transforming Farming Platform, with investment backing from the Clean Energy Finance Corporation (CEFC) and leading Dutch asset manager Kempen, has acquired 6,000 hectares of Liverpool Plains mixed farming country, once a proposed coal mine site.
The Platform now includes over 12,500 hectares of mixed farmland acquired in eight transactions completed since October last year.
Gunn Agri Partners, the Australian-based agricultural asset manager with more than $450 million in AUM and commitments, is the manager of the Transforming Farming Platform. The platform, which invests in regenerating mixed farms and developing natural capital assets across eastern and western areas of Australia, attracted a $50 million cornerstone investment from the CEFC as part of its broader target to invest in the regeneration of underperforming farms while lowering their carbon intensity and improving carbon sequestration.
The Transforming Farming Platform invests in underperforming small to medium farms to lift productivity and optimise land use by integrating row crops, grazing, carbon sequestration, biodiversity conservation and other natural capital assets at an institutional investment scale.
The Liverpool Plains property located near Gunnedah in Northern NSW was part of the Shenhua Watermark portfolio sold late last year. The sale that resulted in farms returning to 10 local farming families and the investment in the region by the Transforming Farming Platform.
The Shenhua Watermark sale process follows an agreement in 2021 with the NSW Government under which Shenhua Watermark Coal Pty Ltd returned its exploration license and withdrew its mining license for the site. The process enabled the property to be returned to agricultural use and created significant natural capital assets, including the formation of Koala habitat conservation sites now managed by the NSW State Government.
The property acquired by the Transforming Farming Platform is adjacent to the Koala habitat, sharing a boundary along 35 kilometres. The Platform will contribute some of its own suitable land to Koala habitat conservation.
Gunn Agri's Portfolio Manager for the Platform, Bradley Wheaton, said that integrating agricultural and natural capital management practices to generate market-linked returns is at the forefront of institutional investing in agriculture.
"As agricultural asset managers for institutions there is complete transparency in our financial performance," Mr Wheaton said. "What we believe is ground-breaking is that we have embedded the same accountability in the delivery of soil carbon, carbon in vegetation, emissions reduction, biodiversity, inclusive and diverse employment practices and other measures of sustainability."
Mr Wheaton added: "The Liverpool Plains transaction is a prime example of the execution of our strategy. Of the 6,000 hectares acquired there is some highly-productive black soil cropping, there is significant transformation potential of areas previously underutilised as unimproved pasture and there are areas that will be managed for environmental conservation. We realign the use to reflect the sustainable potential of the land, improving productivity using regenerative agricultural practices and delivering biodiversity, soil and vegetation carbon sequestration."
CEFC Executive Director Rory Lonergan said: "We are pleased to see the rapid growth of the Transforming Farming Platform, and the positive local benefits that are associated with this latest acquisition.
"We can already see the advantages of this integrated farming model, which has the potential to deliver energy efficiency improvements to farms as well as optimise production, soil carbon, biodiversity and other environmental outcomes.
"This is a great demonstration of how a focused approach on regenerative farming practices can deliver a positive outcome for farmers, agriculture, emissions reduction and local landscapes."
Media release, 2022