Relectrify announces growth investment round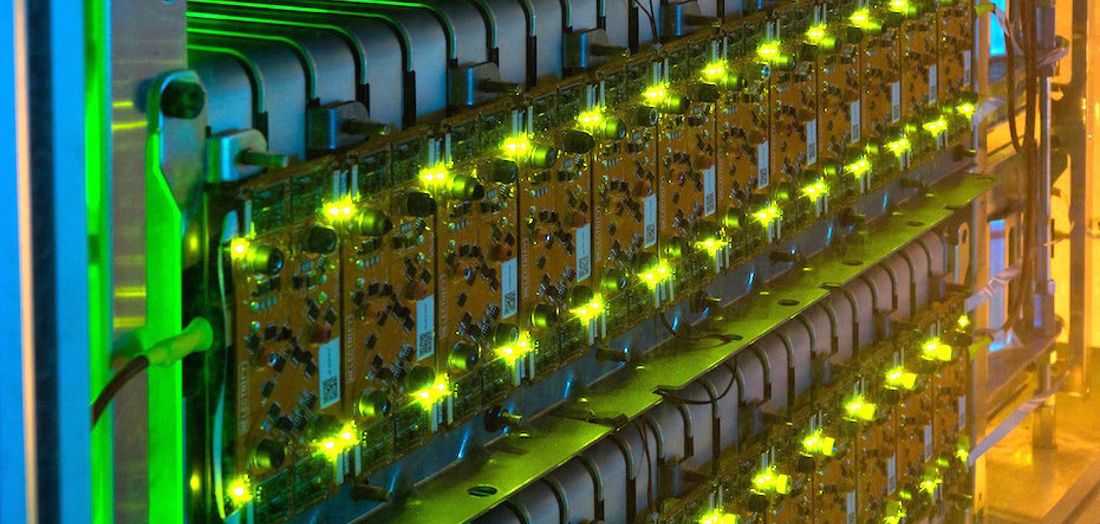 The CEFC congratulates Relectrify on its most recent investment round. Find out more about why we have invested  $4.4 million into the company since it began in 2015. 
Relectrify media release
23 August 2021 
Relectrify, a leader in battery control technology, has announced a growth investment round from a consortium of global energy investors and leading energy companies. Relectrify has developed breakthrough technology in battery control, which results in up to 30% increased battery lifetime at 30% lower cost of electronics. Relectrify's solution incorporates a unique cell-level architecture for its battery management system (BMS), which can generate a high-efficiency AC output directly from the battery pack, effectively replacing a costly standalone inverter. This BMS+Inverter solution, announced in January 2020, is suitable for both new and second-life batteries across a range of Li-ion and alternative chemistries. It has been demonstrated in numerous industrial and grid customer installations around the world, including with major US utility American Electric Power and Nissan North America and New Zealand utility Counties Energy.  
The investment capital will be used to expand the commercialisation team, particularly in key markets in the US, EU and Asia, as Relectrify forms partnerships with battery energy storage system (BESS) manufacturers and system integrators. Relectrify will also continue to invest in R&D and extend its cell-based control technology.  
"It's a tremendous milestone for us at Relectrify" said Valentin Muenzel, co-founder and CEO of Relectrify. "With the support of these new investors joining us from across the US, EU and Asia, we are excited to further accelerate our global growth and impact in this next stage." 
The round, led by top-tier US energy tech venture firm Energy Innovation Capital (EIC), brings in new investors Japanese venture capital firm Energy & Environment Investment (EEI), European utility and renewables leader Energias de Portugal (EDP) and GS Futures, the corporate venture arm of South Korean energy and industrial conglomerate GS Group. The round also included all existing investors, including the Australian Government backed Clean Energy Finance Corporation as well as energy and mobility investors Peter Los and John Clifford, who also chairs Relectrify's board of directors. 
EIC Senior Managing Director Rajan Gupta will join the Relectrify Board. "We are delighted to lead this globe-spanning syndicate of outstanding investors into Relectrify" said Gupta, "Energy storge is a high growth sector and will play a crucial role in energy transition. Relectrify's cell-level control technology offers a doubly powerful improvement in the economics of energy storage for global battery manufacturers and system integrators, extending system lifetimes by up to 30% and simultaneously reducing system cost." 
Utility-backed EDP Ventures agrees. "As the venture arm of a large European utility, EDP Ventures brings a strategic focus on the future of energy," adds Frederico Goncalves of EDP Ventures. "In the renewables revolution, we bet early on wind energy, and now at 12 GW of generation, we are one of the largest wind power generators globally. With energy storage, we think there is another revolution happening, with batteries well placed to be the dominant form of energy storage in the grid, and Relectrify well placed to be the dominant control technology within batteries. Having watched Relectrify closely since meeting them in the 2018 Free Electrons program, we are highly impressed by the technology and team." 
Alongside pursuing opportunities to embed Relectrify technology into new BESS products, the company continues to build on its strong foundations in circular economy second-life EV battery reuse. In February 2021, Relectrifylaunched the ReVolve™, a uniquely affordable 120 kWh / 36 kW BESS powered by Relectrify BMS+Inverter technology controlling cells repurposed from used Nissan Leaf electric vehicles.  
"We're very excited about the ReVolve™", said Taehong Huh, Managing Partner at GS Futures, the VC arm of GS Group. "The ReVolve™ demonstrates the tremendous potential for battery re-use, a space that GS Group in South Korea is very interested in. In a world where EV sales are already low double digits % of new car sales, and set to explode exponentially, all those still usable batteries retired from EV use becomes a huge opportunity. Through vastly improving second-life battery reuse economics, Relectrify is strongly positioned to be the leading player in this growing market". 
Hayashi Ryusuke, Head of Mobility Business Innovation at EEI, and previously in charge of global EV business at Nissan, agrees. "I've known the Relectrify team for a number of years, since my time at Nissan. We always felt they had the best technology for working with second-life EV batteries, and now with their technology extended to also provide compelling benefits to new battery cells also, we are very excited for Relectrify's prospects." 
The fundraising closes amidst an increasing pipeline of commercial projects for Relectrify, including an announced project with New Zealand utility Counties Energy, an installation with US re-manufacturer Dynamic Manufacturing, and the multi-MWh roll out of ReVolve™ systems. 
Relectrify is now commercialising its BMS+Inverter technology with leading battery manufacturers worldwide.
Media release, 2021