Tenacious Ventures closes first agrifood tech fund, oversubscribed at $35m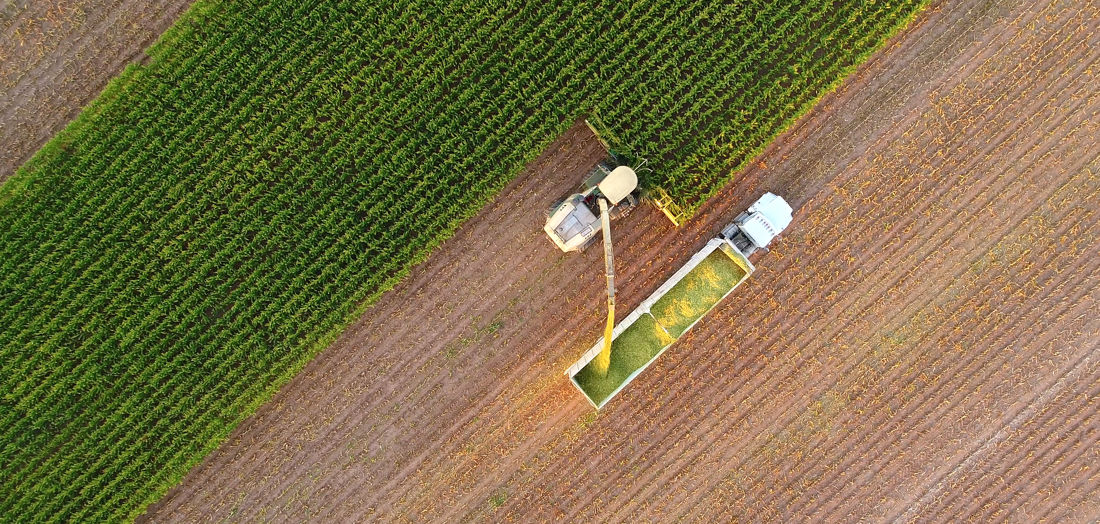 The CEFC congratulates Tenacious Ventures on closing its first specialist agrifood tech fund. In 2019 our Clean Energy Innovation Fund made an $8 million cornerstone investment in the Tenacious Ventures fund, which is helping commercialise emerging technology with the potential to feed the world sustainably. Find out more about how we are supporting cleantech in agriculture.  
Tenacious Ventures media release 
1 June 2021 
Tenacious Ventures has reached the significant milestone of closing its first venture capital fund, oversubscribed, at AUD $35M.  
Tenacious is Australia's first and only specialist agrifood tech VC firm. It supports early stage startups with tech-enabled new business models that are helping agriculture transition to a carbon neutral and climate change resilient future.  
Tenacious was founded by agrifood tech experts Matthew Pryor, co-founder of agrifood tech startup Observant (acquired by Jain Irrigation), and Sarah Nolet, founder of agrifood tech advisory firm AgThentic. As active ecosystem builders, helping create initiatives such as Farmers2Founders and the Australian Agritech Association, the co-founders saw the potential for Australian-originated agtech, but were frustrated by the lack of conviction in the investor community.  
Ms Nolet explains that Tenacious Ventures is a high conviction, high support, sector specialist investor.  
"We saw through our advisory and ecosystem work that Australia has massive potential. We have globally recognized agriculture and agricultural research, but we lacked pathways for commercialization," she said.  
"Over the last five years we've seen the ecosystem grow and produce world class startups, but many were struggling to attract funding- local investors didn't understand the space or have the networks to diligence opportunities, and offshore investors were too far away."  
Tenacious Ventures Fund I achieved its first close in March 2020 at just over $20M, backed by cornerstone $8M commitments from the Australian Government Clean Energy Finance Corporation (CEFC) and Mike & Annie Cannon-Brookes' personal investment fund, Grok Ventures. Over the past year, Tenacious has made 6 investments and raised another $15M, all during COVID-19. The Fund's investors include tech and agribusiness executives, family offices, impact investors, and active primary producers.  
"We are thrilled to have investors who not only believe in our high conviction approach, but also want to contribute their expertise and networks to help our portfolio achieve impact and returns as they transform agrifood supply chains," Matthew Pryor said.  
Tenacious Ventures backs companies with bright ideas that enable farmers to feed the world sustainably and reduce waste. By helping realise the huge commercial potential offered by emerging technologies, they are putting Australia at the forefront of the innovative solutions that will allow agriculture to tackle the challenges of climate change.
Tenacious invests in early-stage startups (seed and series A) all along the agrifood value chain. As an unconditionally registered fund under the federal government's ESVCLP scheme, 80% of Tenacious' capital will be deployed into Australian-domiciled startups at the time the fund invests. Tenacious looks for global potential and impact, and is not afraid of traditionally challenging areas such as hardware and biology.  
"We know that globally impactful solutions in agriculture will require more than just software, so we've built a team at Tenacious with expertise in hardware, supply chains, manufacturing, and more. We're excited about non-traditional innovators and unique, Tenacious Ventures Management Pty Ltd, Corporate Authorised Representative (CAR 001275760) of Lanterne Fund Services Pty Ltd (AFSL 238198) Pg 1transformational business models- in fact, we believe these are critical to achieve real impact across the food system," Mr Pryor said.  
The Tenacious portfolio features companies such as waste management startup Goterra, and SwarmFarm Robotics, an autonomous agricultural vehicle platform company. Other investments include: Nori, a US-based carbon marketplace; Vow, a cellular agriculture company; RapidAIM, a CSIRO-spin out commercializing a digital crop protection platform; and Nowadays, a clean label sustainable protein company.  
Co-founder of SwarmFarm Robotics, Andrew Bate, said Tenacious Ventures has been instrumental in their company's development and success.  
There's an innate and deep understanding that's required to guide thinking and strategy for agtech companies… and these guys have it in spades.
"Sarah and Matthew have helped us grow as founders and linked us up with a community of other agtech startups to share experiences and strategies with."  
Tenacious also touts an impressive list of co-investors, including domestic family offices and VCs such as Square Peg, Blackbird, and Giant Leap, as well as international VCs and multinationals such as The Nature Conservancy and an unnamed global agribusiness giant-- a testament to the need for a sector specialist firm and the credibility of the Tenacious team.  
Tenacious is also unique in its female representation, despite operating at the intersection of two traditionally male-dominated industries: agriculture and tech. In addition to Sarah Nolet, one of very few female founding General Partners in VC globally, and a majority female team, four of the six Tenacious portfolio companies have a female founder or co-founder. Globally, only about 20 percent of startups raising their first round of funding have female founders.  
For more information, visit tenacious.ventures.  
Media release, 2021