CEFC congratulates landmark projects on IJGlobal Awards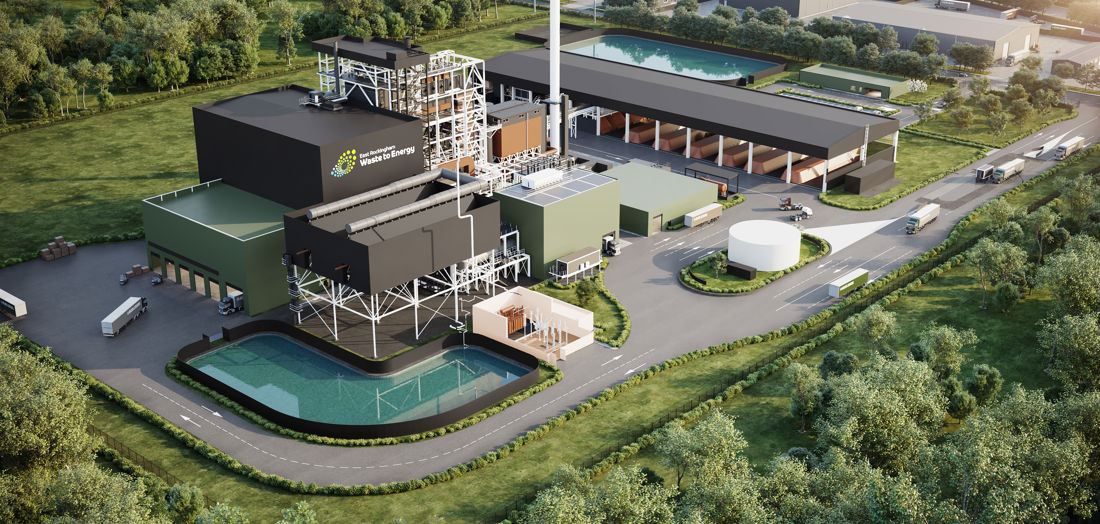 20 July 2020
Two pioneering project transactions supported by CEFC finance have been recognised at the 2019 IJGlobal Awards.
The East Rockingham Waste to Energy financing was awarded Asia Pacific Waste Deal of the Year, while the Hornsdale Power Reserve expansion financing won the Asia Pacific Energy Storage Deal of the Year.
Both transactions were backed by CEFC capital and set new precedents for project finance, cementing our reputation as a pioneering investor in the clean energy sector.
In December 2019, the CEFC committed up to $57.5 million towards East Rockingham Waste to Energy in Western Australia. This subordinated debt facility was the first of its kind for the energy from waste sector in Australia, providing capital structure innovation for the project. This project is the first of its kind in Australia to use 'waste arising' contracts, giving councils the ability to continue to pursue waste reduction targets in parallel with their waste supply commitments to the facility. When operational the state-of-the-art facility will divert 300,000 tonnes of residual waste a year from landfill, reducing annual emissions by more than 300,000 tonnes of CO2-e, the equivalent of taking about 64,000 cars off the road. It will also generate 29MW of renewable baseload electricity for the South West Interconnected System, enough to power more than 36,000 homes.
Construction of the $511 million facility began in January.
In November 2019, the CEFC committed up to $50 million to South Australia's landmark 'big battery', working alongside Neoen, ARENA and the SA Government to improve grid security and maximise the benefits of renewable energy. The CEFC investment is the first project financing of a stand-alone NEM-connected battery in the Australian market. It will provide an Australian-first large-scale demonstration of the potential for battery storage to provide the stabilising inertia services that are critical to the future integration of renewable energy, and illustrate the market potential of grid technologies for other investors and developers.
Neoen began final testing of the Hornsdale Power Reserve in mid 2020.
CEFC CEO Ian Learmonth said: "On behalf of the CEFC, I would like to congratulate the co-investors and innovators behind these two landmark projects. The East Rockingham facility is delivering more than $500 million in new investment into Western Australia, while offering a proven and sustainable solution to council waste. In South Australia, the Hornsdale Power Reserve has rightly won praise around the world, delivering significant economic and grid security benefits within its first year of operation. These projects demonstrate the exciting developments in emissions reduction technologies, which have the capacity to deliver lower carbon outcomes right across our economy."
The CEFC is proud to have invested our capital in these award-winning projects and we look forward to their continued success.
The IJGlobal Awards celebrate the best-in-class transactions and organisations across the international infrastructure and energy sectors.
What the judges said 
Asia Pacific Waste IJGlobal Deal of the Year: 
East Rockingham EfW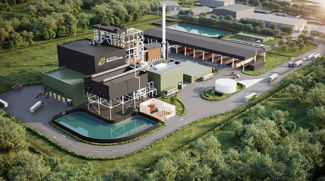 East Rockingham Resource Recovery Facility (ERRRF) is only the second utility-scale energy from waste (EfW) project financed in Australia. With ERRRF within 7km of the first at Kwinana, Western Australia and its Perth metropolitan area has become the nucleus of EfW in the country.
Original developer New Energy Corporation brought in major international player Hitachi Zosen INOVA (HZI) to provide its moving grate combustion technology. HZI's EPC partner Acciona from Spain has chosen this project to take an equity position for the first time in its global EfW business.
Another early stage sponsor that joined the 300,000 tonnes of waste, 29MW energy project was Tribe Infrastructure Group drawing on its international network and experience across the Middle East and Asia Pacific. After an international search, John Laing from the UK and Masdar from Abu Dhabi joined for 40% equity each around financial close, with Masdar debuting in Australia.
The Eastern Metropolitan Regional Council (a collective of four councils) and City of Cockburn had each tendered 20-year waste supply contracts for red-bin municipal solid waste on an unusual "waste arising" basis, rather than the typical "take-or-pay". They only offered exclusivity over all the red-bin waste in their areas.
These councils will suffer no financial penalties for initiatives reducing red-bin waste. But it fell to consultants, lenders and investors to pore over forecasts to get comfortable, assessing for example demographic trends and the planned rollout of food and garden organics waste bins.
Australian, Japanese and European lenders were able to provide a A$308 million five-year term loan, while government green bank Clean Energy Finance Corporation is providing a A$57.5 million mezzanine loan that helped in obtaining the A$128 million of total equity.
The addition of technology for collecting and treating bottom ash, which an external company will blend in its construction materials, is hoped to kick-start a new Australian market.
Asia Pacific Energy Storage IJGlobal Deal of the Year:  Hornsdale power reserve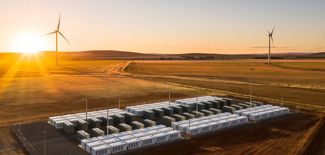 Neoen's Hornsdale Power Reserve is a 100MW/129MWh operational lithium-ion battery energy storage (BESS) system in South Australia. The project grabbed world headlines when battery-maker Tesla wagered with the state government in 2017 it could build it within 100 days or else hand it over for free. The battery was operating by November that year.
It retains the status of the world's largest standalone BESS.
Most recently it prevented blackouts in February 2020 storms when South Australia's grid was "islanded". In its first year the BESS saved more than $50 million for energy consumers, by providing ongoing grid stability services and emergency back-up.
In November 2019, Neoen raised the first project financing for a standalone BESS connected to Australia's National Electricity Market (NEM). The special purpose vehicle (SPV) raised project finance for the existing battery and a roughly A$71 million project to add 50MW/64.5MWh capacity and upgrade to Tesla's Virtual Machine Mode.
Once expanded, this will be the first grid-scale battery with software providing digital inertia services to the NEM, which long-term could build up a market for inertia. It could provide around half South Australia's required inertia for grid stability.
Federal green bank Clean Energy Finance Corporation (CEFC) provided a A$50 million 13-year loan. Sponsor Neoen invested A$41 million equity, after having already equity funded the existing 100MW A$100 million BESS. Meanwhile the commonwealth's Australian Renewable Energy Agency gave an A$8 million grant.
With similarities to capacity market payments, South Australia's government will pay A$3 million-a-year for five years for the 50MW extra capacity. Meanwhile other revenues come from trading and arbitrage.
Read the full report here.
Media release, 2020